​Seigo Yuri Akui
Right now the Japanese system is pouring out fantastically promising fighters in the lower weight classes, with a lot of them competing in, or around, the Flyweight division. One of those, one of the most interesting in fact, is Seigo Yuri Akui (12-1-1, 8) [阿久井政悟] is who is incredibly exciting between the ropes and, at the age of 23, promises a lot. He is perhaps not quite as highly regarded as some of the other Japanese prospects in the division, but isn't far behind and is seen as one of the best long term hopes not just at 112lbs but in Okayama in general.

Akui took to the sport after being influenced by his father and uncle, both of whom were professional fighters themselves. That lead to Akui having a relatively short amateur career, where he went 20-7, before making his debut at the age of 19 back in 2014.

As a professional Akui fights out of the Moriyasu Gym, who have guided him through out his career. Sadly fighting in Okayama didn't give him many gym options, but he does appear to have settled happily at the Moriyasu and looks to have a lot of trust in the the gym. That trust has been repaid with the gym getting him a high level of sparring and fights against some pretty notable competition, despite only having a short career so far.

On debut, in March 2014, Akui defeated the then 1-0 Yuki Sueyoshi, taking a clear 4 round decision over Sueyoshi in a regional Light Flyweight Rookie of the Year bout. The win saw Akui box well on the outside, using his jab and right hand really well, to neutralise the hooks of Sueyoshi. The next round of the tournament saw Akui get a bye when he opponent pulled out of a bout scheduled for July. As a result Akui would meet the then 3-0-1 Michitaka Muto in the West Japan Rookie of the Year Final. Muto would be dropped in the opening, from a right hand, before Akui secured the 4 round decision to claim the West Japan crown. He was also crowned the MVP.

Having won the West Japan Rookie of the Year crown Akui's next bout would see him take on another of the regional Rookie of the Year winners, Seta Ogido in November. Sadly for Akui he was unable to defeat the then 6-1 Ogido, with the two men fighting to a 4 round split decision draw. This would be Akui's final bout of 2014, and he would be out of the ring for more than 8 months following this set back.
---
On July 19th 2015 Akui would enter the Rookie of the Year tournament for the second time. This time he showed a new bit to his punching, and stopped Ruka Shobu in 100 seconds to begin his tournament. His second round bout in the competition didn't last much longer, as he destroyed the unbeaten record of Kaminoko Okamura Kentokid in 162 seconds. This time however Akui wouldn't come up short when he took on the other regional foe, defeating Nobuhiro Oshiro over 4 round, with a razor thin decision.

The win over Oshiro saw Akui advance to the 2015 All-Japan Rookie of the Year at Light Flyweight, where he would take on Hiroki Hosoya in a 5 round contest. As with the win over Oshiro there was little to separate the two fighters, with Akui just doing enough to win the decision, over 5 rounds, on all 3 scorecards.

With the Rookie of the Year crown now won, albeit at the second time of asking, and an unbeaten record of 6-0-1 (2) Akui had all the moment going into 2016. That moment continued to build as he took part in a home-coming bout in Asakuchi city, which saw him defeat the experienced Hideaki Yamaji in just 45 seconds. That performance didn't last long but did give friends and family a chance to the local prospect. Fans who missed him would have to travel to Soja for his next bout, but that lasted longer with Yamato Uchinono surviving until the midpoint of round 3, from a scheduled 8 rounder.

To end 2016 we saw Akui have a huge bout, as he faced off with Kenji Ono, then 11-1, at the Korakuen Hall on a G+ televised card. On paper the contest looked amazing, with Akui risking his unbeaten record in a bout between two Japanese ranked fighters, each looking to score a big domestic win and move towards a title fight. What promised so much actually proved to be a bit of a mismatch with Ono unable to take the power of Akui. After about 40 second Ono was down, courtesy of a stunning straight right hand. He got up but was hurt soon afterwards with Akui literally punching him around the ring until Ono was saved by his corner, after just over 2 minutes of the contest.

The big win over Ono was immediately built on, with Akui going back to Soja and defeating Nattawut Siritoem in 31 seconds, but did later lead to Akui joining the 4 man tournament for the Japanese Youth Flyweight title. In his first round bout from the tournament he took on Ryuto Oho and blasted him out in 93 seconds. On the same card

Junto Nakatani

would scrape a majority decision win over Yuma Kudo. That lead to Akui facing Nakatani for the newly created title but unfortunately for Akui he was out muscled, out powered and out sized by Nakatani, eventually being stopped in the 6th round, of a scheduled 8.

Having lost to Nakatani we wouldn't see Akui fight for 8 months. His return, this past April, saw him return back to Soja and take on the feared

Masamichi Yabuki

. On paper this was a special match up, a sure fire shoot out between young punchers. The bout lived up to expectations with both looking to throw bombs. It was Akui's slightly better boxing and more rounded skill set that would prove the difference, with Yabuki being hurt and rocked early and being stopped after just 92 seconds.

Akui hasn't fought since stopping Yabuki but will return later this year, to face Jaysever Abcede of the Philippines. Going into that bout the Filipino has a WBA world ranking and a win would help Akui earn a potential world ranking of his own. It's not a given however that he will defeat the upset minded Abcede, who will be fighting on the back of a huge stoppage win against Stamp Kiatniwat.

Give that Akui, Nakatani, Yabuki and

Ryota Yamauchi

are all in a very similar age group, along with

Kento Hatanaka

, it does look like the Japanese scene at 112 and 115 I going to be very exciting over the next 10 or so years. All 5 men are very young, there's inbuilt rivalries and story lines already between some of the fighters and we're hoping to see them all mix it going forward. There will be some losers and some fighters that get ignored due to how competitive that group is, but it's also going to be so much fun to see it develop and watch as the future unfolds for all 5 highly touted prospects.

(Image courtesy of boxmob.jp)
Powered by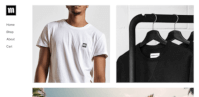 Create your own unique website with customizable templates.