Joichiro Tatsutoshi
When we talk about about the most popular Asian fighters of the last 30 years there is few who rival Japan's immensely popular Joichiro Tatsuyoshi (20-7-1, 14) a man who managed to become popular around the world. In fact in recent years only Manny Pacquiao has been a more popular Asian boxing figure from which should tell you everything you need to know about him.

Born in the historic city of Kurashiki in Okayama prefecture in 1970, Joichiro was born to be a fighter. In fact some reports suggest that he was actually named after anime character Joe Yabuki from boxing anime "Ashita No Jo" (or "Tomorrow's Joe"), one of the most popular Japanese anime's in history.

The youngster Joichiro was brought in to boxing by his father, a huge fan of the sport. Despite just being a toddler he was being taught the basics of the sport and it seemed that he enjoyed it. The teachings then progressed with Joichiro continuing with the sport through school and whilst still just a teenager he began winning national amateur championships. The teaching of his father and the natural talent that he possessed made him one to watch even in the unpaid ranks.

As is often the case with top Japanese amateurs Joichiro began catching the attention of both the media and the talent scouts.

After 18 straight wins in the amateur ranks thoughts turned to the Seoul Olympics with Joichiro expected to qualify and be a serious medal contender. Unfortunately however the teenager would lose in a qualifier and miss out on the Olympics. The loss, put down to poor physical conditioning, was Joichiro's only amateur loss as he compiled another wise perfect 18-1 (18) record.
---
Despite having failed to make his way to the Olympic games Joichiro was still viewed as a top prospect with real potential. As long as someone was going to keep him motivated he the potential to be a star. The star potential was on show when he made his debut in 1988 stopping Korea's

Sang Myon Choi

in just 2 rounds.

Although Choi had been beaten in numerous fights he had managed to go the scheduled distance with Chan-Young Park, who was a world level fighter when Joichiro made his professional debut. It clear that the youngster's team had serious belief in him and it was shown in his second contest as he took part in a 10 round contest with

Chuchard Eausampan

, a 2-time Thai Bantamweight champion. Chuchard did drop Tatsuyoshi in the opening round though was stopped the following round as the Japanese fighter landed a devastating body shot that kept the Thai down for the full 10 count.

Although Joichiro had been dropped by Chuchard it was obvious that he was going to be exciting. He had power, speed and a questionable defense. His guard was often nearer his chest than his head and he took risks. He was eye catching, exciting and looked like the sort of fighter you just had to watch. Better yet his management knew they had a talent on their hands and in just his third fight he took on experienced Filipino

Samuel Duran

who was the WBC International Bantamweight champion and had had 26 professional, contests with more than 20 wins. It was a big step up but one that Tatsuyoshi managed with relative ease stopping Duran in round 7 of a non-title bout.

In his fourth fight Joichiro managed to knock out Shigeru Okabe and in the process claim the Japanese national title. Whilst winning a national title is always impressive Joichiro managed to tie the national record of fewest fights to claim a Japanese title, a record he then shared with James Callaghan, Modesty Napunyi, and Akinobu Hiranaka and now also shares with

Naoya Inoue

.

Joichiro would never defend his national title preferring to focus on a world title instead. His fist step, after an easy non-title bout, was to face the world ranked

Abraham Torres

. A victory over Torres would have granted Joichiro his world title fight though instead he suffered a draw, a disappointing result against the Venezuelan. Thankfully for Joichiro he would get another chance to earn a world title fight just a few months later as he beat highly ranked Filipino

Rey Paciones

by a 10 round decision. It was Joichiro's first decision victory and although he was disappointed to not get a KO it was still proof that he was world class.

Just 4 months after beating Paciones, Joichiro would get his chance at WBC world champion

Greg Richardson

. Richardson, from America, had had 33 fights and was classed as one of the elite Bantamweights on the planet. Despite the title and experience Richardson was no match for Joichiro who forced a corner retirement of the champion after 10 rounds. This saw Joichiro, the 7-0-1, becoming the fastest Japanese fighter to any world title and breaking the previous record of

Yoko Gushiken

by a fight.

Unfortunately for Joichiro his first defense had to be put on hold after he suffered an injury to his eye in training. What should have been a 3 month turn around was extended to a year with many questioning whether the talented and exciting young fighter would ever be the same.

Upon his return to the ring Joichiro fought Mexico's experienced

Victor Rabanales

, the then interim champion. Early in the bout Joichiro looked his usual self though Rabanales managed to give as good as he got and in the later rounds Joichiro started to really feel the affects of the Mexican's body attack. A slowed Joichiro was then battered in round 9 until the towel was thrown in and the referee stepped in to save the champion who had began to take some seriously hard shots.

After an easy non-title fight for Joichiro he got a return bout with Rabanales. In between the two Tatsuyoshi/Rabanales bouts the Mexican had actually lost his title to Korea's Jung-Il Byun and on the line for this fight was only the interim title. This time around Tatsuyoshi would defeat Rabanales and avenge his sole loss, albeit by split decision in an ultra close bout that could easily have gone to Richardson. This win gave Joichiro a chance to reclaim his old world title.

Unfortunately for Joichiro he would be struck by another injury, this time a detached retina in his left eye. The injury saw Joichiro forced to abandon a world title challenger and seemed likely to force his retirement. Thankfully though surgery was a success and after almost a year out of the ring he returned to defeat

Josefino Suarez

in Hawaii.

Whilst Joichiro had been inactive in had seen his world title fight go to compatriot

Yasuei Yakushiji

who had beaten Korea's Jung-Il Byun for the belt.

Joichiro, then the WBC interim champion, and Yakushiji would then compete in Japan's first ever all-Japanese unification bout

. Unfortunately for Joichiro, who looked sensational at times, he was unable to quite do enough to take the victory and instead had to suffer his second loss, albeit by majority decision in a memorable and exciting battle. Although he had put up a great effort there were reports that Joichiro had broken his hand early in the fight.

Many expected Joichiro to retire following his loss to Yakushiji instead however he continued on and fought twice in 1995, both fights in the US. In those fights he showed his skills and scored back-to-back knockouts as he attempted to get his career back under way.

With his popularity still soaring Joichiro got another world title bout, this time against WBC Super Bantamweight champion

Daniel Zaragoza

. Unfortunately for Joichiro he was dominated and then stopped in 11 rounds by the Mexican. A rematch followed a year later and although Joichiro put up a much better effort he was beaten again.

With losses piling up many felt Joichiro would never again win a world title. He was still popular but that popularity was waning and many felt his best days were a long way behind him. He was only in his mid 20's but his style and hard training had seen him take a lot of punches and had likely aged him much quicker than it should have.

Fans and media alike were doubting Joichiro though just 7 months after the second Zaragoza bout he was given yet another title fight, this time with unbeaten Thai

Sirimongkol Singwancha

. Sirimongkol had managed to claim Joichiro's old title, the WBC Bantamweight title, and Joichiro wanted it back.The Japanese fighter, knowing that a loss was the end of the road, trained hard and promised to retire if he lost. His desire however shone through and he managed to stop Sirimongkol in the 7th round of an astonishing bout.

The victory over Sirimongkol saw many fans and media forget what they had said and they got back behind the exciting fighter who went on a really good run defending his re-won title against

Jose Rafael Sosa

and the then unbeaten

Paulie Ayala

. He had gone from being written off to being a 2-time world champion, or 3 if you include his reign as interim champion.

Unfortunately after his two title defenses Joichiro would again find himself losing, this time to Thai great

Veeraphol Sahaprom

. Veeraphol had taken the title from Joichiro with a sickening 6th round KO that left Joichiro falling in slow motion completely void of his senses. It seemed that this had to be the end, it was one of those KO's that fighters don't seem to recover from. Soon after this bout Joichiro's father passed away.

Despite the loss Joichiro managed to get an immediate rematch with Veeraphol, as if trying to re-win the title for his father. Unfortunately Joichiro fell short again with Veeraphol forcing the referee to save the brave but battle weary Japanese fighter. This loss seemed likely to be the end, and Joichiro announced his retirement accepting that his dreams of being world champion once more were over.

Amazingly Joichiro returned to the ring 3 years later and stopped Thailand's former WBA Flyweight champion

Saen Sor Ploenchit

, who boasted a very impressive 44-1 record going in to the bout. Although Ploenchit had seen better days he was once an excellent fighter and had scored notable wins over Hiroki Ioka, Yong-Kang Kim, Yong-Soon Chang and Leo Gamez he was also on a 6 year unbeaten run.

The victory over Ploenchit seemed to convince Joichiro that he still had what it took to be champion and 9 months later he beat

Julio Cesar Avila

, this however was a struggle and Joichiro seemed to realise he was a shadow of his former self. Though he was poor and injured Joichiro refused to retire again and in 2008, 5 years after the Avila bout, he resurfaced in Thailand where he defeated

Phalangchai Chuwatana

. Unfortunately just a bout later he was beaten by novice professional

Sakai Jockygym

, who sadly passed away just 7 months later.

Joichiro seemed unable to accept retirement at the time though it accepted him and he's not fought since.

Whilst Joichiro Tatsuyoshi may not have fought in recent years the Tatsuyoshi name seems set to live on with with his two sons currently training for a professional career in the sport. There seems to be a lot of expectation on their shoulders and we're hoping to see them debut in the next year or two, unfortunately for them they are unlikely to ever be as popular as their father.

In recent years Joichiro has become a regular commentator on the sport and is still hugely popular with fans. His career acted as an inspiration to young fighters and many view him as their reason for getting involved in the sport. Whilst he may have ended up with a record that is "average" at 20-7-1 his popularity and achievements were anything but average. He is still hugely admired and is likely to be one of those fighters who is never forgotten.

His style was unique, his popularity astounding and his fights exciting. For those reasons alone Joichiro Tatsuyoshi will go down as one of Japan's greats even if his records do get broken by the likes of

Kazuto Ioka

, who won a world title in his 7th professional contest.

If you've never seen Joichiro in action you really check out his bout with Yasuei Yakushiji or Sirimongkol. We've included the Sirimongkol fight below courtesy of

morf yrgna

. Enjoy!

(Photo courtesy of http://www.osakateiken.com)
Powered by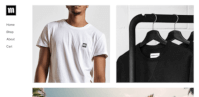 Create your own unique website with customizable templates.