Tsuyoshi Tameda
One of the many exciting fighters coming through the Japanese domestic scene at the moment
Tsuyoshi Tameda
(18-3-2, 16) [溜田剛士], who has become a bit of a favourite of ours on the Japanese domestic scene. He's certainly a long way from world class, despite facing a former world champion back in 2016, but at domestic level he's a monster with vicious power, an exciting style and a growing fan base.
Tameda got into boxing due to his father knowing Yoshinori Nishizawa and would turn to boxing whilst a youngster. Despite picking up the sport rather young he didn't really have much of an amateur career, instead competing at Karate before entering the legendary Yonekura gym at a very young age and turning professional as a boxer soon afterwards.
The Japanese youngster would make his debut at the Korakuen Hall on January 27th 2011, when Tameda was just 17. Despite being just a kid Tameda made an immediate impact on the sport, blasting out Koki Yoshida in 70 seconds.
Tameda's debut would be followed by the youngster entering the 2011 Rookie of the Year as a Featherweight. His first opponent in the Rookie tournament was Arata Yoshimoto, who lasted just 23 seconds with Tameda in April. His second Rookie of the Year opponent was Katsuya Sato, who became Tameda's third straight opening round victim, lasting 81 seconds in May. That sort of impressive start caught the eye of some fans who were starting to get excited about the rising teenage puncher. The stoppage run would however come to an end in August, when Takumi Takahashi managed to survive the 4 round distance with Tameda, losing the decision.
​
Interestingly Tameda's 5th professional bout, still in the Rookie of the Year, saw him fight to a draw with current world champion
Masayuki Ito
. Going in both men were 4-0, both were youngsters with Ito being 20 and Tameda being 18, and both fought on very even terms with the judges scoring the bout 38-37, 38-38 and 37-38 for a split decision draw. Despite the draw Tameda progressed to the next round, where he was narrowly beaten by Joji Senba , who would lose in the All-Japan Rookie of the year final to Ryuto Kyoguchi the older brother of
Hiroto Kyoguchi
.
---
Despite failing to win the Rookie of the Year crown Tameda wouldn't give up and after an 8 month break he returned to action and stopped Katsuya Sato in a 5 round bout, stopped Sato with just 4 seconds of the contest left. That win kicked off a second stoppage run for the youngster who went to stop his next 3 foes, all limited imports, in the first 2 rounds. That run only came to an end when Tameda took a major step up in January 2014 and battled Indonesian foe Hero Tito, who took Tameda 8 rounds, but lost 80-71 on all 3 cards.

Having proven he could go 8 rounds, and dominate a fighter like Tito, the plan from his team seemed to be to give Tameda better opponents and and push their man harder. In his first bout following the Tito contest Tameda had a technical decision draw with Jimmy Paypa, who would challenge

Shingo Wake

for the OPBF Super Bantamweight title just 9 months later. The technical draw didn't slow down Tameda's rise and just 5 months later he stopped Ginza Hanaki, in 3 rounds.

On March 17th 2015 Tameda scored one of his career best wins, stopping Takenori Ohashi inside a round round. At the time didn't seem that impressive, but in 2017 the win really aged well with Ohashi becoming the Japanese Featherweight champion, upsetting Kosuke Saka. The win over Ohashi was followed by another solid win as he broke down the then 15-0 Mark Bernaldez to score a 7th round TKO over the then touted Filipino prospect.

A quick win in early 2016 saw Tameda run his record to 13-1-2 (11) before travelling to South Africa in April and facing off with Simpiwe Vetyeka. The bout was a huge step up for Tameda, and it showed with the Japanese fighter losing a wide decision. He got props from the fans and media in South Africa, who were amazed by his fighting and chin, but was totally out boxed. That loss was followed 6 months later by another, as

Reiya Abe

dominated Tameda before forcing an 8th round TKO of the tough youngster. Tameda had had moments early in the bout, but by the end he was being taken apart by Abe, who was beginning a fantastic run of his own.

Having suffered back to back losses in 2016, and taken a lot of punishment in the two bouts, he would take a break from the ring before returning in August 2017 in a Japanese Youth Featherweight title bout against Retsu Kosaka for the inaugural title. The bout saw Nishida beat Kosaka into submission, with Kosaka being retired at the end of round 3 in what would be a very emotional night for Tameda. Not only was it his first, and so far only, title win but it would be his final fight as a fighter for the Yonekura gym which had announced it's closure.

Prior to the Yonekura gym officially closing Tameda had agreed to join the

Ohashi gym

, with Hideyuki Ohashi having been guided to a world title by Kenji Yonekura, the man who had been in charge of the Yonekura gym. He would have his first fight as an Ohashi fighter just weeks after winning the Japanese youth title, blasting out a Thai foe.

As an Ohashi fighter Tameda has gone 4-0 (4) but has only faced poor imports, including the experienced Indonesian pair of Rivo Rengkung and Arief Blader, who lasted a combined 5 rounds. It's a shame that he has to face a notable opponent since joining the Ohashi, but that is likely to change in 2019, especially given that Tameda currently holds both Japanese and WBO Asia Pacific rankings.

In the ring Tameda is an aggressive boxer-puncher. He has a genuinely dynamite right, as he showed against Takenori Ohashi, a solid and busy jab that is accurate and hurtful, under-rated speed and very nice combinations. Defensively he is a bit open, which is what cost him against Abe and Vetyeka, but is usually durable enough at the domestic level to get away with it. We're expecting being in the Ohashi gym will help with his defensive work and with his impressive offense already there Tameda really does look like he could become a staple of the Japanese scene for years to come.

(Image courtesy of boxmob.jp)
Powered by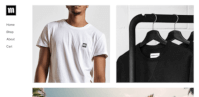 Create your own unique website with customizable templates.