Juiki Tatsuyoshi
Through the history of boxing we have seen hundreds of second generation fighters, in fact even now the sport of full of "Jr's", such as Chris Eubank Jr, Julio Cesar Chavez Jr and Shane Mosley Jr. One thing that many have in common, is that they are trying to make their name whilst full in their shadow of their father.
In Japan another fighter stuck in the huge shadow of their father is
Juiki Tatsuyoshi
(9-0, 6), a 22 year old from Osaka who is likely to remain as "the son of
Joichiro Tatsuyoshi
" rather than his own man, at least for the coming years. That's ignoring what success he does, or doesn't have, in the sport.
Unfortunately for the youngster his father is one of the biggest names in Japanese boxing history. He's not given the benefit of the doubt that fellow second generation Japanese fighters, like
Kento Hatanaka
, are given but instead his career is linked to that of a hugely enigmatic, charismatic and popular fighter. In fact more than 15 years after his last fight in Japan Joichiro Tatsuyoshi is still a magnetic figure in the sport, and the man who helped inspire a generation of fighters.
---
Born on August 3rd 1996, just 5 months after his father had been stopped in a WBC world title fight by Daniel Zaragoza, Juiki was born into boxing. Juiki was just over a year old when his father scored his huge win over Sirimongkol Singwancha and was only a child when his father last fought in Japan. Despite being born into a boxing household he didn't have much of an amateur background, with no record being mentioned prior to his decision to turn professional.

As a teenager Juiki began to train at the Osaka Teiken Gym, and lost 20KG (around 44lbs) before taking part in his pro-test bout in November 2014. That test bout saw him stopping poor Hideya Koyama, who was 0-1 at the time.

Tatsuyoshi made his debut the following year, on the under-card of

Shinsuke Yamanaka's

bout with Diego Ricardo Santillan. His debut saw him battling against Tadao Iwaya in a debut that had a lot of attention on it. Thankfully for Tatsuyoshi he would stop Iwaya in the second round, and looked both very basic and very powerful.

​

That power would again be seen in his second bout, another 2nd round win, this time over Naoki Okamura. Those impressive showings saw his team slowly step up the level of his competition, and he was taken the distance in his third bout, with his Koichi Wakita showing that Tatsuyoshi had a lot to learn. Despite squeaking past Wakita it was clear that future opponents were going to be getting in the ring with him with the intention of upsetting him. That was seen in his fourth bout, when Kazuki Sanpei ran him all the way in a razor thin 4 round split decision. Tatsuyoshi was really lucky to get the nod against Sanpei and it was clear that he had to make some significant improvements going forward.

After back to back decision wins Tatsuyoshi would move up to 6 rounders and take on Indonesian visitor Rio Nainggolan. This time out the youngster from Osaka looked like he was fighting with more under-standing of the ring, waiting for the visitor to make a mistake, countering well and landing some really spiteful body shots. It was a mature performance, though it was also helped by the fact that the Indonesian looked to be under-sized and under-skilled. Having beaten the Indonesian Tatsuyoshi would return to domestic opposition to take on Monkey Shuhei. Shuhei fought like a man who knew he had the edge in skill and used his jab early on before dropping Tatsuyoshi less than 2 minutes into their bout with a clean right hand. Sadly for Shuhei the knockdown seemed to help Tatsuyoshi who recovered to score a 5th round TKO over the, bloodied and cut Shuhei.

The bout with Shuhei had been a great gut check for Tatsuyoshi who would then spend 14 months away from the ring, due mostly to injuries though he had also had a daughter during his time away from the ring. On his return he stopped Thai visitor Nongdear Sor Bangkharu in 3 rounds, ending the bout with a brutal body shot.

In 2018 we've seen Tatsuyoshi continue to develop, going 8 rounds to take a good win over the durable Shun Ishibashi in April, before stopping Indonesian veteran Noldi Manakane in July. The win over Manakane was, by far, the most notable of his career so far. Manakane tried a few veteran tricks but Tatsuyoshi managed to over come them, showing a tighter defense than he had in the past. Not only had he seen off the tricks of Manakane but went on to stop him with a classy left hand to the body.

The bout with Manakane wasn't just the most impressive of Tatsuyoshi's career but was also his first under the guidance of former WBA Bantamweight champion Takuya Muguruma, who had become Tatsuyoshi's head trainer.

On December 22nd Tatsuyoshi will return to the ring for his next bout, taking on 35 year old foe Yuki Hirashima. It's a step forward for Tatsuyoshi, but a step he should be able to make without many problems.

Although not the natural fighter his father is, he is a raw talent himself, and with Teiken Osaka guiding his career, Muguruma developing his skills and G+ and ytv well behind him and his future there is the potential that he could have a pretty notable career going forward. He has shown genuinely heavy hands, a fighter's heart, he's already over-come adversity and seems to be improving with each fight. There is a long way for him go, but at 22 he has a lot of time to develop the tools he needs to for real success.

(Image courtesy of Osaka Teiken)
Powered by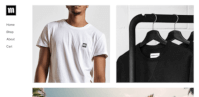 Create your own unique website with customizable templates.