Keita Kurihara
Whilst many fight fans may focus on world champions and world level contenders we also know there is a large chunk of fans who watch boxing to see a fight, and fighters who can assure fans of an action packed bout are worth following. Win or lose fighters like Arturo Gatti and Mickey Ward were always worth watching, and would almost always deliver, no matter who the opponent was. Right now Japan has a number of fighters who are always worth tuning in to, one of those is Keita Kurihara (12-5, 11) [栗原慶太] who matches an action style with vicious power and a desire to excite fans.

The 25 year old from Ichiriki boxing gym was originally not that interested in boxing but took it when he stopped playing baseball. As a result there isn't really any amateur pedigree to speak of with Kurihara who made his debut in 2011 at the age of 18. Since then he has proven to be thrilling to watch, brutally heavy handed and willing to jump in with tough opponents, almost as if he knows losing can help develop his skills

Kurihara would make his debut in April 2011 and take out Yoshiyuki Shimizu inside the opening round. Just over 6 months later he would score his second win, defeating Yohei Suzuki in 4 rounds. Sadly the good start wasn't too last and in January 2012 he was out pointed Koya Sato before being stopped 6 months later by Takahiro Fuji. A win in November 2012 over Takuma Okada saw Kurihara prevent the year being a total write off, but he didn't fight at all in 2013 meaning he couldn't build on the win over Okada.

After staying away from the ring for the entire of 2013 Kurihara would return to action in March 2014 and suffer a 4 round decision loss on his return to Shiji Ebisawa before being blown out himself in 52 seconds by Hiroyasu Shiga.
---
By the end of summer 2014 Kurihara had a record of 3-4 (3) and looked like he was going to be a write off as a fighter. He was only 21 years old but had been stopped twice and looked like he wasn't improving. Things however took a big change when he stopped boiling down to fight at Flyweight and just 4 months after the loss to Shiga we saw Kurihara fight as a Bantamweight, taking a 4 round decision over Satoru Morishita. It was a win he needed to get his confidence back, despite going the distance, and it was a win that proved to be the first step forward for a youngster who really had something about him.

In early 2015 Kurihara fought as a Super Flyweight, stopping Hirofumi Tachibana in 4 rounds. This would be be Kurihara's sole bout for the year, due to an injury, but on his return to action 15 months later it seemed clear that Kurihara had out grown the Super Flyweight division and become a fully fledged Bantamweight.

Not only did Kurihara return to the ring in 2016 but he began to really turn his career around. In June he would stop Yuito Yamaguchi in 4 rounds, before adding Jun Koseki to his victim list in September, stopping him in 5 rounds, and then Sonin Nihei in December, with Nihei lasting less than 3 rounds.

Going into 2017 Kurihara had really turned his career around, scoring 5 straight wins. He would notch another in March 2017 when he stopped Filipino foe Englebert Moralde to move to 9-4 (8) before facing on his biggest to date,

Hiroaki Teshigawara

.

At the time Teshigaware was 13-2-2 (7) but had impressed in a very close decision loss to Ryo Akaho in late 2016 to put himself on the map. A win for Kurihara over Teshigawara would immediately put him into the domestic mix, and he fought like a man who knew what a win over Teshigawara meant. Sadly however Kurihara came up short in an all out war. The referee saved Kurihara part way through round 5, with his face swelling and with Teshigawara landing at a more and more devastating rate. It was a set back for Kurihara, who found a man who could take his power and return fire with interest, but it was also a platform for Kurihara to show how good and how exciting he was.

Just 6 months later Kurihara would be back in action, and stopped the then world ranked Ryan Lumacad in 2 rounds, taking Lumacad's unbeaten record and punishing the Filipino for missing weight. The win over Lumacad allowed Kurihara to put his loss to Teshigawara behind him and go into 2018 with some momentum, moment that grew in May when he stopped novice Tetsuya Watanabe in the opening round. That win was then followed by another good one, as he stopped the once highly regarded Kazuki Tanaka in 3 rounds, to secure a third straight win of note.

At the moment Kurihara is ranked in the top 10 by the JBC, the OPBF and the WBO Asia Pacific, so is on the verge of a title fight. With his style, which open, aggressive and exciting, he's probably best off getting a title fight sooner rather than later, as his career isn't likely to be a long one, but at 25 years old he still has time to physically mature.

At the moment his next bout is yet scheduled, though given his recent recent competition we're expecting another notable opponent and hopefully a chance for Kurihara to make another statement, put on another show and take one more huge step towards a title fight.

(Image courtesy of boxmob.jp)
Powered by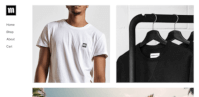 Create your own unique website with customizable templates.