Suguru Muranaka
The Flyweight division is the most packed in boxing right now and looking for a weak link is a fruitless task, especially at the top. The "weakest" of the world champions is either Amnat Ruenrong or Juan Carlos Reveco, two very good fighters, and when you have contenders like
Kazuto Ioka
, Brian Viloria, Hernan Marquez, Giovani Segura, Johnriel Casimero, Moruti Mthalane and McWilliams Arroyo it's easy to over-look some fighters in the division.
Possibly the most over-looked Flyweight in recent years is the always fun to watch, battled hardened work horse
Suguru Muranaka
(24-2-1, 8), the former Japanese champion who was forced to move up in weight when his body refused to boil down.
Muranaka's failure to get wider recognition is one of boxing's mysteries though is also relatively easy to explain. He's not recognised in the west due to how deep the division is. His talented is there, his level of excitement is through the roof but he's not yet managed to win at the highest level, not has he beaten a high level Mexican or Argentinian foe that could have helped him becoming a "name" fighter. We do however expect one of those break out wins to occur for Muranaka, somewhere down the line.
It was more than 10 years ago that Muranaka, a then fresh faced 19 year old, made his debut. On that night he scored a 4th round TKO against fellow debutant
Masashi Muto
. Just 4 months later Muranaka returned to the ring and
overcame the more experienced Hayabusa Uhara with a 4 round decision
. Going in to that bout Uhara was becoming a professional loser, but was a tough one and Muranaka going the 4 round distance was nothing to be ashamed of. Only a few weeks later Muranaka improved his perfect start by moving to 3-0 as he over-came
Kiyoshi Izawa
with a 4 round decision win.
---
Sadly for Muranaka his unbeaten run would end just over 9 months after his debut as he

was out pointed by Shigeo Saito in a very narrow split decision

. It was to be Muranaka's first loss though at just 20 years old his future still looked promising and it was a loss that could easily be put behind him.

A little less than 3 months after suffering his first loss we saw Muranaka back in the ring and back to winning ways as he clearly out pointed

Takao Aoki

. The win over Aoki kick started a small winning run for Aoki who added a further trio of wins over progressively better opponents,

Tetsuo Okubo

,

Kosuke Miyakozawa

and then

Toyoto Shiraishi

. Those wins saw Muranaka advance his record to a promising 7-1 (2) and in his next bout he was moved up a class as he began to compete in 6 round bouts. Unfortunately for Muranaka his first foray into 6 round bouts was a disappointment as

he came up short against Tomoya Kaneshiro

, dropping a majority decision.

The Kaneshiro fight had come just less than 2 years after Muranaka's debut and although Muranaka's record was 7-2 (2) there was clear promise and hope in the youngster who had shown enough early on to be excited about. He was still very young, showing signs of improvement and clearly had a lot of talent and a desire to prove himself.

Around 5 months after his second loss Muranaka returned to the ring and claimed his first 6 round win as he out pointed

Shinya Fukunaga

with a close but unanimous decision. A few months later Muranaka would score his third stoppage as he defeated

Kazuyuki Kato

in 3 rounds. To record his 10th win Muranaka out pointed

Nobuki Tateyama

. Those wins had allowed him to put the loss to Kaneshiro well behind him and prove it was little more than a blip on his road to success.

In 2008 Muranaka fought twice. The first of those bouts was his first 8 rounder as he out pointed

Masafumi Otake

in what was, on paper at least, the best win of his career up to that point. Sadly the win over Otake was followed by

a disappointing technical draw with Katsumi Makiyama

. Strangely after the draw with Makiyama we unfortunately saw Muranaka's go on an hiatus for 2 years. It was the longest break of his career though it was ended with one of his better wins at the time, a 6th round TKO against

Yuki Nasu

, a man who had previously gone the distance with Go Onaga and Rocky Fuentes. The win over Nasu was followed by another step up as he out pointed

Koji Itagaki

and then

beat highly experienced Filipino fighter Along Denoy

, a man who had come very close to winning an OPBF title just over 2 years earlier.

Around 4 months after beating Dodong we saw Muranaka p

ut the breaks on the then promising career of Hiroki Saito

who was being moved on the fast track. Muranaka's win, by an 8 decision, was a good win even if it's often over-looked due to Saito's inexperience at the time of the fight. Another under-rated win came just 7 months later when Muranaka

widely out pointed the tough Hyobu Nakagama

, who had previously gone the distance with Thai great Oleydong Sithsamerchai. The victory over Nakagama was a clear win and one that stated that Muranaka was on his way to titles, even if it had been a long journey there.

After 4 straight decision wins we finally saw Muranaka score a stoppage as he took out

Ganbare Shota

in the 7th round. Whilst the stoppage it's self was notable what was more interesting was that it had come in Muranaka's first scheduled 10 rounder as he again tried to show he ready shot at the domestic title.

Following some great wins Muranaka had his position in the Japanese that would secure him a title fight, he just had to wait. As part of his waiting process he fought in an 8 round stay busy fight against

Ken Achiwa

at Flyweight. That bout turned out to be more difficult than expected for Muranaka who won a very competitive decision before moving back down to Flyweight, a division much more suited to his style and strengths.

Having dropped back to his natural weight and waited his turn Muranaka finally got his opportunity at a title fight. It was to be his 22 professional bout and the moment of truth, was he really championship quality or had his hard work leading here all been for naught. In the opposite corner would be former world title challenger and then reigning Japanese Flyweight champion

Takuya Kogawa

, a gutsy battler who gave his all in every fight. In many ways he was the same as Muranaka, a ballsy fighter who was never going to lose with out putting up a fight. Knowing the styles and mentality of the two men involved it was clear this was going to be something special and

that's exactly what we got as the two men traded blows in a thrilling, pulsating 10 round war

. From the first round to the last the bout swayed from one way to the other, every major assault was returned in kind. It was one of those great Flyweight wars that leaves both fighters with an enhanced reputation though for Muranaka it also saw him leaving with the Japanese Flyweight title, the reward for both the win and his long career.

The title seemed to give Muranaka a new found confidence in the ring and in his first defence

he stopped former world title challenger Masayuki Kuroda

in 10 rounds. It was his first as a champion and helped him kick off 2014 in style. The stoppage of Kuroda was Kuroda's first stoppage loss and incredible result given that Kuroda had managed 12 rounds with Juan Carlos Reveco, a solid world class fighter.

The stoppage over Kuroda was a grinding stoppage with Kuroda becoming worn out and being battered through out the fight. Although it was an impressive result it left questions as to Muranaka's power. Those questions were answered in his second defense as he scored

a KO of the year contender against Yusuke Sakashita

. The finish here, a perfect straight hand down the pipe, is likely to be the best punch Muranaka will ever land and it sent Sakashita flat on his back with the referee stopping the bout immediately.

Unfortunately Muranaka lost his Japanese title ahead of his third title defence, when he failed to make weight. Despite losing his title the bout went on as he took a narrow win over

Tetsuma Hayashi

. The win saw Muranaka being incredibly apologetic for the weight issues, however subsequent issues forced him to move up in weight with his future looking likely to be at either Super Flyweight or Bantamweight.

Since the weight issues that followed the Hayashi bout we've seen Muranaka score a pair of wins around the Bantamweight limit. First was a 6th round TKO win against

Shun Ishibashi

whilst the second saw him scoring a very credible win over Filipino

Renoel Pael

in a bout that seems to have left Muranaka with some momentum going forward with his career.

(Image courtesy of Flash Akbane, video courtesy of

村中優後援)
Powered by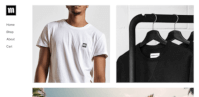 Create your own unique website with customizable templates.