Rikki Naito
When we talk about the best division in Japanese boxing it's hard to argue that the Super Featherweight division is by far and away the best. Not only do Japan have two of the truly elite in the division in the form of WBA champion
Takashi Uchiyama
and WBC champion
Takashi Miura
but they also have some of the top contenders such as
Daiki Kaneko
and
Masao Nakamura
.
At the domestic one of the most notable names is the promising
Rikki Naito
(15-1, 5) [
内藤 律樹]
a second generation fighter who has followed successfully in his father's footsteps to become a national champion.
Rikki is also known as "Cassius Naito Jr" after his successful father Cassius, who was a former Japanese and OPBF Middleweight champion, before setting up the E&J Cassius gym, the gym that currently trains and promotes Rikki.
Rikki, as mentioned, followed in his father's footsteps. Like the son of many famous fighters he went in to the sport at an early age and had a genuinely impressive amateur career with a record of 59-9 (20). The numbers might not sound amazing be he was one of the very few fighters to complete the domestic triple crown of winning the Invitational tournament, the Interscholastic tournament and the title at the national sports festival all in 2009 when he was still a teenager.
---
Having achieved great success in the amateur ranks Rikki would have his name linked to the professional ranks and, just weeks after his 18th birthday, Naito finally made his long awaited professional debut.

The confidence in Naito and his ability was shown from the off as he was thrown in a 6 round contest with the much more experienced

Takafumi Onogi

. Onogi, fighting for the 21st time as a professional, was going through a losing streak and had lost his previous 4 bouts though was still a decent test for the then 18 year old Rikki who began his professional career with a solid 3rd round TKO.

Having made a successful debut Naito would return to the ring just 3 months later and feature as part of the New Years Eve double world title show in Kanagawa. That show, headlined by Takashi Uchiyama scoring a sensation KO against Jorge Solis, allowed Rikki to bathe in the big fight experience whilst also defeating the very capable

Ribo Takahata

.

Whilst that Kanagawa show is best remembered for Uchiyama's excellent KO of Solis it also featured some other notable prospects such

Ryo Matsumoto

, making his debut, and

Ryuji Hara

who moved to 10-0 on the show.

Rikki's third professional contest saw him moving in to bouts scheduled for 8 rounds as he defeated Thailand's

Pattaya Or Boonchuay

in three rounds. This was not only Rikki's first bout scheduled for more than 6 rounds but also his first against an international opponent.

The victory over Pattaya was immediately followed by a stoppage victory over Filipino

Jose Maxian

as Naito began to grow from touted domestic prospect to genuinely good looking contender. He was beating decent opponents being brought in to test him and was quickly rising through the ranks.

The Japanese youngster scored his third successive stoppage, and his third straight victory over an international opponent, as he took out Thailand's

Meesuk Porsaman

in 4 rounds to advance his sensational record to 5-0 (4).

Whilst Rikki wasn't beating top level names he was acquiring experience, he was improving, and he was getting to understand the pressure on his shoulders. It was obvious that he was a talented youngster but he was still a baby in one of Japan's most interesting divisions and there was no need to rush him in to a bout with a top foe but it was clear he had aspirations to become a national champion and quickly.

Rikki continued his development through a brilliant 2013 in which he got to gain valuable rounds with decision victories over both

Kentaro Yamada

, unanimous decision over 8 rounds, and

Tomohisa Tagawa, unanimous decision over 6 rounds

. Those decisions, which were clear victories, were then followed by the toughest fight of Rikki's career, a very, very close majority decision over

Keiichi Izumi

.

Whilst the Izumi bout was tough, hard fought and very competitive it was also a major win for Rikki who secured himself a Japanese national title fight. Thankfully for Naito it was clear that the then reigning champion, Daiki Kaneko, was set to vacate ahead of

his world title bout with Takashi Uchiyama

and this meant that Rikki would get to avoid a bout with Kaneko and instead fight the next highest contender,

Hiroyasu Matsuzaki

. Matsuzaki was a veteran of 30 previous bouts, he had lost in 2 previous title bouts but was genuinely a top national level challenger. We had expected Naito's inexperience to be a downfall here but instead

he put on a career best performance dominating Matsuzaki

en route to securing an 8th round retirement.

Having beaten Matsuzaki by stoppage Naito claimed the Japanese Super Featherweight title and

the Fighting Spirit award for February 2014

. The title victory meant that Rikki alongside his father Cassius, became just the second ever "father-son" Japanese champions in history behind the legendary Noguchi family who had Susumu Noguchi holding the Welterweight championship in the 1920's and Kyo Noguchi the Flyweight champion from the 1960's.

Naito would successfully defend his title thrice. The first of those saw him taking a dominant decision over former Japanese and OPBF title challenger

Kyohei Tamakoshi

whilst the second saw him clearly out pointing

Shingo Eto

, although the bout was much closer than the cards suggested. In his third defence Rikki was forced to work incredibly hard to over-come

Masayuki Ito

with a razor thin majority decision.

Whilst hold the 130lbs Naito did dipp his toes at 135lbs where he scored an excellent win over

Nihito Arakawa

. The future may see Naito making his name at 135lbs however at the moment he's rebuilding his career following

a technical decision loss to the heavy handed, and very exciting, Kenichi Ogawa

. That loss saw Naito lose the Japanese title but he has subsequently bounced back with wins over Thai veteran

Chaiyong Sithsaithong

and Filipino slugger

Argie Toquero

, in a very close and hotly contested bout.

(Image courtesy of boxingnews.jp

Video below shows the final few rounds of Naito's bout with Hiroyasu Matsuzaki and is courtesy of

yopiikamen

)
Powered by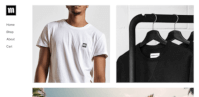 Create your own unique website with customizable templates.