Masahiro Sakamoto
On December 31st we'll see little known Japanese Masahiro Sakamoto (13-1, 9) have the biggest fight of his career, as he goes up against IBF Flyweight champion Moruti Mthalane in Macau. It's fair to say that most fight fans, especially those in the west, will know very, very little about Sakamoto. In fact even those who actively follow the Japanese scene may not have seen much of Sakamoto due to how little exposure he's had.
With that in mind we thought he was a great fighter to do a profile on, and help fans get up to speed on the up coming title challenger, who really will be getting the opportunity of a life time when he faces Mthalane on New Year's Eve.
Born on January 19th in 1991 in Sakai City Sakamoto would only have a short career as an amateur, running up a reported 24-6 record in the unpaid ranks. Whilst still studying he would begin his professional career, at the age of 23 whilst under the guidance of the Osaka based Mutoh gym.
Sakamoto would debut on December 28th 2014, at the Sumiyoshi Ward Center, taking a razor thin decision win over Yusuke Hiranuma. Boxmob described him as a "highly educated" fighter, due to the fact he was at studying at a high level, and he fought with an intelligent style, boxing behind a sharp jab.
---
Having debuted in late 2014 Sakamoto would go on to compete in the 2015 Rookie of the Year, which he eventually won. His Rookie of the Year journey saw him qualify with a TKO win over Yoshihisa Inoue. The win over Inoue was followed with KO wins over Kodai Nakashoya and Hirohide Murakami, who lasted a combined 3 rounds with the rising youngster. Those 3 wins had lead Sakamoto to the West Japan Rookie of the Year final, where he faced the then 4-0 Katsuteru Yoshifusa. This was a much tougher fight for Sakamoto but saw him take the win with a split decision, despite a huge cut on his left eye brow.

The 2015 Flyweight Rookie of the Year final saw Sakamoto take on Hiroyasu Shiga. The bout looked really competitive on paper with Sakamoto being 5-0 (3) and Shiga being 6-0 (3). In the end however Sakamoto made things seem easy, knocking out Shiga in the third round with an uppercut. The win came just weeks after the bout with Yoshifusa and Sakamoto still had the scar on his right eye clearly visible from previous fight, though thankfully it never re-opened.

The Rookie of the Year win had seen Sakamoto break into the Japanese rankings at the start of 2016. He would however not make an immediate return to the ring, due to a combination of the scarring over his eye and his studies. It would be on April 17th that he would fight again, and he would take a notable step up to face fellow Japanese ranked fighter Atsushi Aburada. The bout Aburada was Sakamoto's first over 8 rounds, and he struggled to get over the line, in what was a big step up. Despite struggling he managed to take the majority decision over Aburada. That win was built on with a victory over Il Che, with Sakamoto taking a clear 8 round decision win over Che.

With a record of 8-0 (4) Sakamoto would get his first title fight, taking on

Sho Kimura

for the WBO Asia Pacific Light Flyweight title. Kimura, at the time, was 12-1-2 (6) but was himself an unknown and the bout seemed like an interesting match up and a chance for the winner to really move forward with their career. Against Kimura we saw Sakamoto put on a good technical display, boxing from his jab and moving well, looking like a very talented boxer. He did however start slowly, likely due to the bout being his first 12 round contest, and ending slowly, as Kimura's trademark stamina saw him over the line. Despite a fantastic effort from Sakamoto he would lose the majority decision.

The loss essentially lead to Kimura getting his eventual world title fight with Zou Shiming in 2017, with the result of his victory over Sakamoto being a WBO world ranking. For Sakamoto however the result lead to the Mutoh Gym giving him a couple of easier wins, in fact he would score two blow outs over Thai debutants, as he began to adapt his style slightly, and rebuild his confidence. The first of those bouts, against Nara Boonma, is available on Boxingraise and it's clear from watching it that Sakamoto was working on his control of distance, making his jab a more powerful blow and showing more intent in his shots, including a gruesome right hand to the body that saw off the unfortunate Thai.

After a couple of easy blow out wins Sakamoto would again take a big step up to end the year, facing off with former world champion Kwanthai Sithmorseng in December 2017 for the WBO Asia Pacific title, giving Sakamoto his second shot at a title. This time Sakamoto would go on to take the title, stopping the Thai veteran in 3 rounds. This was a much more aggressive version of Sakamoto to the one who had faced Kimura, and he would really go to town on the Thai, breaking him down and stopping him.

Sakamoto would make his first, and only, defense of the title in April 2018 when he faced his second successive Thai veteran, this time Pigmy Kokietgym. The maturing Sakamoto would drop his man in the opening round, with a left hook, but the Thai saw out the round with out taking another shot. In fact Pigmy showed his toughness by surviving until round 6, when Sakamoto really began to unload, dropping Pigmy in the corner and forcing his team to throw in the towel.

Sakamoto's follow up to the win over Pigmy Kokietgym saw him stop South Korean Super Flyweight champion Ki Chang Go, who had been riding a 6 fight winning run, in 5 rounds as he tested the water at Super Flyweight. The bout saw Sakamoto showing off improved defense, over-coming a bad facial swelling, a result of headclashes, and eventually stopping the awkward Go.

In the ring Sakamoto is an intelligent fighter. He's not the cautious, jab and move boxer he was against Kimura but is still a pretty scientific one, boxing aggressively behind his jab, being willing to press the action on the inside and let his combinations flow. There is nothing exceptional about him, and he is quite basic in his approach in the ring, but there is a good boxing brain, steady work rate and under-rated power and speed. It's clear he's not got the super speed of a

Kosei Tanaka

or the never ending stamina of Sho Kimura but he's a very solid boxer.

Sadly for Sakamoto his left eye, which had been cut back in his Rookie of the Year days, was also re-opened in the bout with Go and there is some worry that the eyebrow may be a recurrent issue as his career goes on. He has however fought through cuts now and has got that key bit of experience.

Outside of boxing Sakamoto is well recognised for studying at the Osaka City University, where he is majoring in Mechanical Physics. When he faces Mthalane he will become the first active graduate student at a Japanese public university to fight for a world title, and by extension if he wins he will be the first graduate student to become a world champion.

Win or lose against Mthalane, this is a massive bout for Sakamoto and it's great to see his development over the last few years. He is clearly the under-dog against the experienced South African world champion, but he's a live under-dog and seems to be fully aware that a win here could genuinely change his life. On the other hand if it doesn't work out for him he's smart enough to have a career in Mechanical Physics.

(Image courtesy of the Mutoh Gym)
Powered by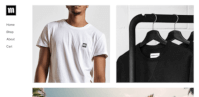 Create your own unique website with customizable templates.