Masayuki Kuroda
The Flyweight division was, a few years ago, the best division in the sport bar none. It had everything, top talents, notable names, exciting fighters, a nice blend of styles, and the top fighters were mixing it up on a regular basis to provide us with some Fight the Year contenders and a good list of possible match ups. It was the division for the hardcore fight fans, much like Light Flyweight has become in the last year or so.
Sadly a lot of the fighters who had made the Flyweight division so exciting have moved up in weight or are now faded forces. The likes of Roman Gonzalez, Juan Francisco Estrada,
Kazuto Ioka
, Brian Viloria, Amnat Ruenroeng, Herrnan Marquez, Giovani Segura and Luis Concepcion all made a mark on the division in the space of just a few years. Now the division is a bit weaker and it's allowed some lesser known fighters to edge towards a world title fight, including Japan's
Masayuki Kuroda
(30-7-3, 16) [
黒田雅之]
, who is currently ranked #1 by the WBA at Flyweight.
Kuroda is certainly not a new name in the sport. The 32 year from the Kawasaki Nitta gym has been a professional since 2005, he's fought in a world title bout before and is a 2-weight Japanese champion, but is also a man chasing a shot at a world title, and has a real chance to get a shot either later this year or early next year.
As mentioned Kuroda made his debut in 2005, blowing out Hiroyuki Ishigaki in just 26 seconds back on May 31st. He would follow that win up with another first round stoppage, defeating Jun Tadano with only seconds of the opening round left. Sadly for Kuroda his winning run would then come to an end as Shun Kurosawa took a majority decision over the then 19 year old Kuroda. Despite the set back Kuroda would immediately get back to winning ways and would string back-to-back opening round wins in 2006 before taking a 4 decision over Kazutaka Ito, in what would be Kuroda's final 4 rounder.
Having progressed into 6 round bouts by late 2006 Kuroda would continue his good form, stopping Seiya Hirakawa in 3 rounds and then blasting out Tsuyoshi Yamamoto in the opening round.
---
Going in to 2007 Kuroda was beginning to get a bit of attention, he was 7-1 (6) showing exciting power and the ability to take opponents out very early. The reputation continued to grow in early 2007 when he defeated Thai pair Vinai Wor Surapol and Petch Sakrungruang, despatching both visitors in the second round. To end the year he would take on tough domestic foe Satoshi Hijikata, with Hijikata showing his toughness to last 8 rounds with Kuroda, who claimed a clear decision win over his countryman.

Having run off 8 straight wins Kuroda took another step up in early 2008, as he took on Shigetaka Ikehara in a 10 round contest in Yokohama. Sadly Kuroda was to lose a razor thin decision, 96-95 on all 3 cards, to have his winning run come to an end. He would return to the ring in May, to beat Goro Tachibana, before scoring a notable win over Shin Ono, stopping the future Japanese and OPBF champion in 4 rounds. Kuroda would then find his run of success stopped by Filipino visitor Richard Garcia, who had been ranked #23 by the WBC at the time, in early 2009. Although, looking back, it was an upset loss for Garcia the Filipino had been on a solid run at the time, with wins over Young Gil Bae Ratanapol Sor Vorapin and Kenji Yoshida before facing Kuroda.

The set back loss to Garcia was a short lived one by the end of 2009 Kuroda had strung together 3 more wins and began his pursuit to a title fight. His success continued in 2010 with domestic wins over Yasuaki Sato, Suguru Takizawa and Takumi Suda.

With a good run of wins Kuroda managed to finally get his first title fight, taking on Katsuhiki Iezumi in May 2011 for the then vacant Japanese Light Flyweight title, which had been vacated by Kazuto Ioka who was moving onwards to world title fights. In round 8 of their clash Kuroda wobbled Iezumi and a follow up assault would force the referee to jump in and stop the bout.

Sadly Kuroda's reign as the Japanese champion was a thoroughly frustrating one, despite making 4 defenses of the belt. His first defense was a split decision over Yuki Sano, that was followed by another split over Hayato Yamaguchi before split decision draws against Ryoichi Taguchi and Toshimasa Ocuhi.

Despite his forming dropping during his title run Kuroda was selected as the pro-test opponent for

Naoya Inoue

, sharing the ring with Inoue on July 10th. Inoue would shine during the session and prove, even before his debut, that he was a special talent in the making.

After his 4th defense Kuroda vacated the title and moved up in weight to challenge the then WBA Flyweight champion Juan Carlos Reveco. Sadly Kuroda would come up short against Reveco, but not really embarrass himself taking a few rounds off the talented Argentinian and putting up a solid effort. Unfortunately the performance against Reveco didn't kick start a resurgence from Kuroda who was held to a technical draw by Hyobu Nakagame in October 2013 and then suffered a stoppage loss in a Japanese Flyweight title bout against

Suguru Muranaka

.

Kuroda would struggle to rebuild the consistency that had lead him to the Japanese Flyweight title and although he would score a couple of wins following the Muranaka bout a loss to Mario Andrade in Mexico slowed his rise. He was then lucky to over-come Yusuke Sakashita in a Japanese title eliminator to earn a second shot at a Japanese Flyweight title. In that show he came up very short against Takuya Kogawa, losing 98-92 on two of the cards, and 97-93 on the third.

After loss to Kogawa we had seen Kuroda's record fall to 24-7-3 (14), a notable down fall from the 21-3 (13) that he had been at one point. It seemed clear that he had to rebuild his career and that's what he's done brilliant since the loss to Kogawa. He would stop Masashi Odaira in September 2016 to kick start a brilliant run of form.

In early 2017 Kuroda defeated Yuta Matsuo to claim the interim Japanese title, a title that was created whilst Kogawa recovered from an ear injury suffered during an action packed win against Yudai Arai in October 2016. When Kogawa recovered from the injury Kuroda and Kogawa met in a rematch, fighting in June 2017. Kuroda managed to strike early, dropping Kogawa in the opening round, before gritting out a close decision win over Kogawa, who didn't look the same fighter as he'd been in the first clash between the two men.

As the unified Japanese Flyweight champion we've seen Kuroda defend the title 3 times. The first of those was a straight forward win over the exciting but limited Mako Matsuyama in November 2017. The second was a tough, hard fought win over mandatory challenger Katsunori Nagamine, who was 14-1-1 at the time having only been beaten by

Ken Shiro

. Against Nagamine the champion was forced to over-come a badly swollen left eye and had to pull himself off the canvas to just edge the decision Kuroda was down again in his third defense, as he took another close decision win over Akinori Hoshino.

At the moment it's unclear what's next for Kuroda. He's world rankled by all 4 title bodies, with a WBA #1 rankings, a WBC #2 ranking, a #3 ranking with the WBO and a #5 IBF ranking, so it's clear he's in the world title mix. It's also known that

Junto Naktani

is chasing him for a Japanese title fight, and to get revenge for stable mate Hosnino. If he can't secure a world title fight then Kuroda will likely face Nakatani either at the end of 2018 or in early 2019.

In the ring Kuroda is an exciting fighter, but he's a battler and his career has been a long and hard battle. The early power he showed hasn't carried through his career, and as he's stepped up the power hasn't had the effect it once did. He's tough and aggressive but he's also limited, and a bit of an exciting diamond in the rough. Sadly at the age of 32 his career is certainly on the back end and he won't have long left. It's a shame, but it's great this his career is going through another good run, and given the lack of huge stars at Flyweight it is almost certain that he will be able to get a second world title fight sooner rather than later.

(Image courtesy of boxmob.jp)
Powered by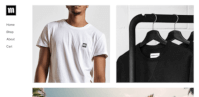 Create your own unique website with customizable templates.