Tetsuya Hisada
The current scene at Light Flyweight is one with a lot of young talent, such as
Ken Shiro
, Carlos Canizales,
Edward Heno
, Rey Loreto and
Hiroto Kyoguchi
. One of the few older fighters towards of the top of the division is 33 year old Japanese veteran
Tetsuya Hisada
(32-9-2, 19) [
久田哲也]
, who hasn't got the most outstanding of records but is currently going through an impressive run and is one of the leading contenders in the division. He's one of the few fighters in the division who has really come through the ranks the hard way, and gradually made a name in the sport, rather than being set on the fast track thanks to an impressive amateur background.
The Osakan fighter was born on October 30th 1984 made his debut way back in 2003, as an 19 year old. Since his debut has had a lot of ups and downs, and on more than one occasion has considered walking away from the sport. Despite the bumpy ride Hisada's hard career has certainly been an interesting one, and it's one that has helped him become the fighter he is today.
On debut things began perfectly for him, stopping Shogo Obata in the opening round. Sadly for Hisada he would suffer his first career set back in his very next fight, losing a split decision to Takeshi Honda. The down was just a temporary blip for Hisada however and less than 3 months later he had notched his first decision win, defeating Yusuke Kondo. Sadly though he wouldn't be able to build on that win very quickly and it would be 11 months before he would fight again, upsetting the then 6-0 Yasushi Matsushita with a 2nd round KO win, marking his return in style.
Having put a couple of wins together Hisada's career would then his it's second snag, with the Osakan losing to the then 5-0 Yuki Nasu in July 2005. It was a short term set back, with Hisada scoring his next win just 5 months later, but it was another defeat in the very early stages of his career, dropping his record to 3-2 (2).
As mentioned Hisada would return form the loss to Nasu with a win, defeating Takashi Morishima over 4 rounds, and then he'd move into 6 round bouts defeating Yoshio Hayano with a 4th round TKO. Again things were looking up, only to hit a wall as Hisada was unable to over-come Takuya Yamada, with Yamada claiming a 6 round split decision over the then 21 year old.
Having lost 3 of his first 8 bouts Hisada was going to need some luck if he was going to begin to carve out a career. That luck came just a few weeks later when he got the decision in a very close bout against Junpei Horie in October, before repeating the feat in November. Those two wins proved that Hisada was improving and in May 2007 he took part in his first 8 round bout, beating Yuki Takemoto in another close bout.
​On August 19th 2007 Hisada was forced to taste defeat for the 4th time as a professional, losing a split decision over 8 rounds to Takuto Nanba. The fight, fought at Super Flyweight, was a razor thin loss and had it been in Osaka, instead of Kobe, it's to imagine Nanba getting the decision that he got. That loss seemed to really spur something in Hisada who seemed to find himself soon afterwards and reeled off an excellent 10 fight winning run. That run saw Hisada begin to really settle as an 8 round fighter, whilst dipping his toes into an occasional bout scheduled for 10.
---
The unbeaten had seen Hisada go from 8-4 (3) after losing to Nanabe in August 2007 to 18-4 (9) by the time he met Ryoichi Taguchi in July 2011, in what was a Strongest Korakuen qualifying bout. Hisada showed his relentlessness through the bout, but was undone by the counter punching and more rounded skill set of Taguchi, who would earn the 6 round decision over Hisada. Given what Taguchi would go on to do, a loss there for Hisada was certainly nothing bad for his career.

Sadly having seen his unbeaten run come to an end Hisada would suffer another loss, coming up short against Kenichi Horikawa, a man who would become arguably the most notable rival in Hisada's career with the two battling in a pair of rematches in the years following this bout.

Hisada's career then began to turn into a struggle, and he would win only 3 of his next 8 bouts. Those bouts saw him suffer a stoppage loss to Hiroyuki Kudaka at Super Flyweight, lose in a rematch to Kenichi Horikawa and suffer back to back draws with Junichi Ebisuoka and Takahiro Murai.

In the space of a few years Hisada had built from 8-4 to 18-4 and then fallen to 21-9-2. It seemed like all the moment had gone from his career, and that his career was winding down. He was 30 years old and had gone from being a domestic contender to someone struggling to get any sort of positive results.

Following a loss in March 2015 to Kenta Sugimoto it seemed clear that Hisada could not afford any kind of set backs. Knowing that seemed to show and in May he would stop the then 9-1 Shun Kosaka, who had reached the Rookie of the Year final just 5 months earlier, in 8 rounds. That win was followed by Hisada dropping back down to Light Flyweight and stopping Atsushi Aburada in 2 rounds and then Il Che in 6 rounds. Those 3 wins had come in the space of just 6 months and suddenly Hisada's career had life in it again.

That life continued to grow in 2016 when Hisada notched up wins against Ardi Tefa, Kenta Matsui and Hayato Yamaguchi. The win over Matsui saw him become the first man to stop Matsui, who would subsequently reach the final bell against

Reiya Konishi

and has only been stopped once since, by

Kento Hatanaka

. The win over Yamaguchi however assured Hisada of a shot at the Japanese title, with Hisada stopping Yamaguchi in the Strongest Korakuen.

The win over Yamaguchi assured Hisada a title shot, originally scheduled to be against Ken Shiro. Instead Ken Shiro vacated the title, to challenge for the WBC world title, and lead to the third meeting between Hisada and Horikawa for the vacant title. This time it was to be Hisada who took the win, defeating Horikawa in a messy and bloody affair, that saw Horikawa being deducted for headclashes and being left badly cut himself. Despite the pain and brutal 10 round contest Hisada, in his 39th professional contest, had finally claimed a Japanese title.

Since the winning the belt in April 2017 Hisada has been busy. His first defense saw he grind down former world title challenger Atsushi Kakutani, who had been incredibly competitive through 7 rounds but was stopped in round 8. That was followed by a 4th round KO of youngster Takeru Kamikubo, who had once promised a lot but had shown a lack of durability before facing Hisada who made him pay, with a 4th round KO.

Hisada had to dig deep in his third defense, as he faced off with mandatory challenger Koji Itagaki. There was little to split the men after 5 rounds, with the scorecards being level, but Hisada was coming on strong and continued a charge through the middle rounds. That charge took a hit in round 7 when a clash of heads left Hisada battling through a badly swollen left eye. Despite the swelling Hisada refused to lose and kept pushing the pace to record his third defense. Hisada's desire to win and refusal to lose the Japanese title was seen again in his 4th defense, as he pulled himself off the canvas to take victory over Koki Ono, in another competitive and exciting domestic title bout.

Hisada's next bout hasn't yet been decided, but as the #1 contender to the WBA Light Flyweight title and with WBC, IBF and WBO world rankings Hisada and his team have made it clear that he wants a world title fight. There isn't a champion that he would be favoured against but he's unlikely to be picky and would likely give anything to fight for a title. At the age of 33, and with his 34th birthday coming up in October, Hisada will know time is running out on his career but for now there is still hope of landing a big fight.

Despite his age Hisada is a hungry fighter. He's shown his desire in his last two fights, fighting through adversity, and has really battled back to make his career a success with two notable winning runs. Despite not being a big puncher he's a busy puncher, he's active, tough and has great stamina. His boxing ability isn't exceptional and his footwork and defensive isn't amazing, but he's a very hard man to defeat, and he's the type of fighter who will can give fits to very good fighters.

(Image courtesy of Harada Boxing Gym)
Powered by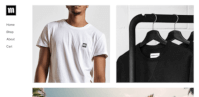 Create your own unique website with customizable templates.