Takuma Inoue
When your brother is a once in a generation fighter, so highly skilled that few can ever dream of matching him, it's fair to say you're not expected to match up very well with him. For
Takuma Inoue
(7-0, 2)
[
井上 拓真
]
, the younger brother of
Naoya Inoue
, things are a little bit different. This isn't like the Manny Pacquiao-Bobby Pacquiao situation where one brother is infinitely more talented than the other, instead for Takuma he's hoping to be the next Inoue to become a world champion, a fighter whose own talent is actually comparable to his brothers and whilst his power may not match Naoya his skills, ambition and ability do.
Despite just being a 2 fight novice some fans and media are suggesting that Takuma Inoue is nailed on to become the fastest ever world champion from Japan and one of the fastest ever fighters to become a world champion from anywhere on the planet. In fact some feel he has the natural ability to tie the world record currently held by Thai legend Saensak Muangsurin despite only being 18 years old and only having just 14 rounds of professional experience behind him.
Takuma, like Naoya, is a boxing prodigy trained by Shingo Inoue at the Inoue boxing Gym. Following his amateur success he to signed a professional contract with the Ohashi Gym allowing him to train with the same team as his brother did and following in the footsteps of Naoya whilst also building his own very fast growing reputation as one of the Japanese stars to watch. In fact alongside
Kosei Tanaka
, a former amateur rival, Takuma seems to be leading the next batch of Japanese youngsters on the fast track to becoming a star
---
Like his older brother Takuma first made his name in the amateur ranks. It was in the amateurs that he ran up an impressive 52-5 (14) record whilst winning such illustrious titles as the 65th All Japan High School Championship and also competed in the 2011 AIBA World Junior Championships reaching the second round before being out pointed by Shohrurbek Nabiyev of Uzbekistan.

It was partly due to Takuma's amateur success that many wondered when he'd be turning professional. Despite being just 17 he followed in Naoya's footsteps, passing the Japanese licenses tests and signing with Ohashi Gym.

Their was talking about Takuma's public sparring bout, to get his license, taking place against either bit brother or

Akira Yaegashi

. Hideyuki Ohashi, the head of Ohashi Gym, decided that sparring with Naoya was not a good idea and that sparring with Yaegashi would be too daunting. Looking back at that comment from Ohashi is seems silly now and the two have sparred numerous times since.

Instead of having his public test bout with an Ohashi boxer Takuma instead sparred with Suguru Muranaka and put on an excellent showing as the JBC officials quickly decided that he'd passed. At the time Muranaka was the #6 Flyweight in Japan though less than 2 months later Muranaka went on to claim the Japanese Flyweight title.

Immediately after having been granted his B licenses Takuma debut opponent was announced as Japanese ranked Minimumweight

Tatsuya Fukuhara

. Fukuhara was a great test for a debuting fighter though gave the young Takuma little real challenge as Takuma took a clear 6 round decision to announce himself on the professional stage. Notably since this bout Fukuhara has gone on to become the Japanese Minimumweigth champion.

Following the debut victory Takuma then hit the gym hard and spent time sparring Yaegashi amongst others to help develop his skills and understanding before securing himself an A class license.

Whilst claiming the A class license Takuma was also training for a hugely difficult second professional bout as he met Thailand's

Fahlan Sakkreerin Jr

. Sakkreerin had scored a major win on New Years Eve stopping Ryo Miyazaki and was world ranked by all 4 title organisations. That however posed

no issue for Takuma who dominated Sakkreerin from the opening round

with his speed, style and skills to claim a 79-73 decision victory over 8 rounds. This bout, on the

undercard of Naoya's world title winning bout with Adrian Hernandez

, was viewed as a major test but he really passed it with complete ease and never looked in any trouble at all.

In his third bout Inoue scored his first stoppage taking out Thailand's

Chanachai Sor Siamchai

in the second round of their scheduled 8 rounder. Although it was a mismatch it was still great to see Takuma show some killer instinct in what was an relatively brutal second round.

Although having established himself after just 3 fights Inoue took another huge step up in fight #4 and

put on a master class of speed and skill against former world title challenger Nestor Daniel Narvaes

. This performance, more so than the one over Fahlan, was really incredible and shows just how good he really is.

Having gained world rankings with all 4 bodies Takuma's next step was a title fight, and in just his 5th bout he headlined a show that

saw him out point Filipino foe Mark Anthony Geraldo

to claim the OPBF Super Flyweight title. The fight saw Takuma take a clear lead with his box-and-move strategy, though late on he got lazy and allowed a determined Gerlado to close the scores on the cards. Interestingly he was also ruled down in the final round, though the knockdown did appear to be a poor call by the referee more than a genuine knockdown. He has since defended the OPBF title twice. The first of those defenses saw him

out pointing Rene Dacquel by a wide margin

whilst the second saw him easily

dispatch the horribly over-matched Afrizal Tamboresi in 2 rounds

.

Since stopping Tamboresi we've seen Inoue give up the title to focus on his ambition to win a world title and he will return to the ring on September 4th to face Filipino fringe contender

Froilan Saludar

in a bout that is being advertised as a "world title prelude" for the younger of the Inoue siblings.

(Video below, courtesy of gentidori, shows Takuma's bout with Fahlan Sakkreerin Jr, Photo above courtesy of Hideyuki Ohashi's Diamond Blog)
Powered by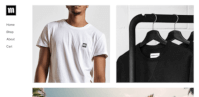 Create your own unique website with customizable templates.