Taiki Minamoto
The Watanabe gym is currently flourishing, with a number of really exciting prospects breaking through the ranks, as well as several world class fighters. Among the many hopefuls looking to move from domestic level to world class is Japanese Featherweight champion
Taiki Minamoto (16-5, 13), an exciting, flawed and heavy-handed boxer-puncher who had a fantastic 2018.
Born in Oita, though now based in Tokyo, Minamoto would take up boxing following his brother and would head over to Tokyo when he was a teenager with the intention of further his boxing career.
It's hard to find any details about Minamoto's amateur background, and there is no record at all on any usual source that contains any information about his boxing days before his professional debut. That may mean that he never actually fought as an amateur, or that he only had a very short and limited amateur background, that wasn't ever worthy of noting. Despite the lack of amateur career Minamoto would make his debut not long after his 20th birthday.
Minamoto was a natural power puncher. His first two opponents both failed to last a minute, and it wasn't until he went up against the then 5-0 Taichiro Arizuka, that he was taken the distance for the first time, with Minamoto taking a decision over Arizuka. Whilst he could punch it was quickly found out that he wasn't the sturdiest of fighters, and he was stopped in his 5th bout by Yuki Iwasaki, who stopped him in the opening round.
---
The stoppage loss could have slowed fighters but Minamoto was back in the ring 5 months later and took out Ryuta Wakamatsu in February 2012. That win got things rolling, and he would pick up 2 more stoppage wins before being stopped again, this time by Akihiko Katagiri in early 2013. The loss to Katagiri was compounded by a decision loss to

Masayuki Ito

almost 5 months later to leave Minamoto with a record of 7-3 (6).

With 3 losses in his first 10 bouts it would have been easy to have written Minamoto off, despite the fact he had shown himself as a serious puncher. His team continued to believe in him though and continued to match him hard. That lead him to scoring big domestic wins over Eita Kikuchi and Seizo Kono in the space of just over 4 months. Those wins were huge, with the win over Kikuchi launching Minamoto into the Japances rankings, and the win over Kono solidifying that rankings.

Minamoto's winning run again ended at a frustrating time, as he was narrowly beaten by Yukinori Hisanaga in what a really tough and brutal fight. The loss was his 4th in 13 bouts, and it was really unclear on how far he could go, despite obviously punching like a mule. The power would show again as he return to the ring, and stopped Yuta Horiike, but there was still no answers about his overall ability.

In September 2015 Minamoto got a huge shot, as he took on Japanese Super Bantamweight champion Yukinori Oguni. It was another loss for Minamoto, but one that answered real questions about his ability, and his future. He lost, widely, but showed more than enough to prove that he could box, as well as punch. It was however, his struggle to make weight that seemed to be the biggest take away from the bout and when he returned 6 months later he would begin to campaign at Featherweight, a division that really suited his body much better.

He would bounce back from the loss to Oguni by stoppingYudai Tamagawa in 5 rounds before beating veteran Ryota Kajiki over 8 rounds. That was Minamoto's first decision win in 5 years and proof that he was improving from the fighter who had struggled to make his mark at Super Bantamweight. Those wins also boosted Minamoto to #3 in Japan at Featherweight as he closed in on a second title fight and began sparring with more notable partners, helping to develop his skills between fights.

To begin 2017 Minamoto would face his first, and so far only, international opponent. That was Thai foe Eaksakda Mor Krungthep Thomburee, or Songsakda Leksri as boxrec list him. It was Minamoto's 18th professional bout, and unlike many he hadn't padded his record with easy wins against poor visitors but instead he had tested himself against good domestic fighters, who were regularly facing him to win. His performance against Eaksakda wasn't flawless, he looked over-eager to impress, often over committing against a slippery Thai. Despite not putting on a punch perfect performance Minamoto did what he needed to, and finished Eaksakda off with a monstrous right hand in round 2, laying the Thai flat out on the canvas.

Following his win over Eaksakda Minamoto was ranked #2 in Japan at Featherweight, only behind Dai Iwai. In October 2017 the two men would battle for the right to challenge for the belt, which was then held by Kosuke Saka. The bout was an ultra competitive one, with blood being shed from Iwai who was desperate to get a shot at a national title after having previously come up short in an OPBF title fight. Thankfully for Minamoto he would take the win bu unanimous over 8 rounds.

By the time Minamoto got a title shot Saka had been dethroned by Takenori Ohashi, who had taken the title in weird fashion with Saka thinking he had heard the bell, and getting knocked out whilst walking away from Ohashi. Against Ohashi we saw Minimoto put on a tremendous performance, out boxing Ohashi, beating him up, breaking him down and stopping him in a truly 1-sided bout. Minamoto looked to be too good in every way. Ohashi was left cut over both eyes, and on the bridge of his nose, and was eventually stopped in round 7 after taking a series of big head shots. The bout, which had been aired on

G+

, was a huge break out win for Minamoto and showcased how good he was, how much he had improved and was a brilliant win.

Despite winning the title on a G+ show Minamoto's first defense would actually be aired on

Fuji TV

as he took on a very determined Tatsuya Otsubo. Otsubo got off to a really good start, fighting behind a tight guard and applying pressure to Minamoto. The champion was dropped in round 3 as the two men engaged in an inside war but he gritted it out and would turn the fight around, eventually breaking down Otsubo to score a 9th round TKO to retain his title.

Minamoto's second defense will in May, when he takes on

Reiya Abe

, in what looks like a really tough mandatory defense. A win there will boost Minamnoto's chances of getting a world title fight, but the reality is that he will probably enter as the under-dog against the fantastic Abe.

In the ring Minamoto is a guy who can box, as he did against Ohashi, or brawl, as he did against Otsubo. He's very heavy handed at domestic level, but is also a defensively flawed fighter, who still over-commits at times. He has improved from the fighter he once was, but there are still a lot of areas that the 28 year can work on.

(Image courtesy of Watanabe Gym)
Powered by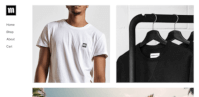 Create your own unique website with customizable templates.