Masaru Sueyoshi
When we talk about how good a boxer is, we often talk about the eye test. Rating fighters on how they look in the ring. Do they look like a star, do they pass the eye test, do they have a good style and the tools to go a long way? Some fighters do however make the eye test a bit less clear, a bit more complicated. You can sometimes tell a fighter is talented, but they fail to rise to the occasion, or they are better than they look. One example of someone who shows the flaws in the eye test is Japanese Super Featherweight
champion Masaru Sueyoshi (18-1-1, 11).
Sueyoshi does look good, but at the same time he always looks wrong, awkward and like something isn't right. That however is an excellent part of his style and his success, he draws mistakes from opponents by fighting at an unusual pace, forcing fights to be fought at unusual ranges and despite not looking like a star, due look like someone who will always be very hard to defeat.
Anyway, lets rewind and look at Sueyoshi's career, rather than just his awkward style in the ring.
The Teiken fighter had a relatively short amateur career, going 21-8 (10) before making his professional debut in 2011, as a 20 year old. As an amateur his most notable achievement were fighting in national high school tournaments, but he didn't make much of a mark. there. That was despite seemingly being a natural at the sport, which he began to do in high school following several years of kick boxing and karate.
---
Due to how little amateur experience Sueyoshi had he would begin his career in 4 round bouts and would score stoppages in his first 3 bouts, all in 2011 following his debut in June of that year. He was supposed to begin his 2012 with a Rookie of the Year bout in June against Koki Yoshida, who abstained from the bout. As a result of Yoshida pulling out Sueyoshi's 4th professional bout saw him take on

Masayuki Ito

in a Rooie of the Year bout, and lose a razor thin split decision to Ito.

Despite losing in the Rookie of the Year Sueyoshi managed to quickly bounce back and would stop Taro Mochizuki less than 4 months later. Sueyoshi would score a couple of wins in 2014, against fellow novices, before starting to step up his level of competition. In 2014 he really did take things up a notch with an excellent win over veteran Yuta Nagai, in what was Sueyoshi's first 8 round bout. He would continue fighting in 8 round bouts through 2015, and 2016, scoring notable wins over Kazuma Sanpei, Roman Canto, Marbon Bodiongan and Shingo Eto. Those wins would help Sueyoshi climb up the rankings and further develop experience, confidence and style.

By the end of 2016 Sueyoshi would have a record of 13-1 (8), with a 10 fight winning run. He was building his reputation as one to watch though was still seen as being down the pecking order on the domestic scene, with his own stablemate Kenichi Ogawa actually being the Japanese champion at the time, and fellow Teiken fighter

Takashi Miura

still being a fixture on the world stage. Despite being the third best Super Featherweight fighter at the Teiken gym he was the youngster and was the one with the most upside.

Sueyoshi's maturing body and developing skills showed in February 2017, when he scored a brutal KO over the previously unbeaten Allan Vallespin, which really put him on our map as being one to follow. He then followed that win up by stopping Nelson Tinampay. When Kenichi Ogawa vacated the Japanaese title, to fight Tevin Farmer for the IBF title, Sueyoshi would get a shot at the vacant belt, against Ribo Takahata. He would make the most of his opportunity by out pointing Takahata, a 38 year old veteran, over 10 rounds to take the belt.

In Suetyoshi's first defense he took on mandatory challenger Ken Osato, and was surprisingly dropped in the 3rd round, before gritting it out to stop Osato in round 8, when Osato began to show real signs of tiredness. It had been a compelling bout before Osato began to slow and allowed Sueyoshi to take over. Interestingly these two will rematch in May 2019, with Osato again challenging Sueyoshi as the mandatory challenger.

Following his first defense Sueyoshi's second defense saw him battle against 37 year old veteran Tsuyoshi Tojo, who was fighting in his 35th bout. Tojo was dropped in the opening round before struggling to get a foot hold in the bout, losing a wide and clear decision to the Teiken fighter.

Sueyoshi's biggest bout to date came last October when he fought OPBF champion Hironori Mishiro in a really interesting Japanese and OPBF title unification bout. Sueyoshi looked fantastic early on in the bout, and made Mishiro look really poor, but as the fight went on Mishiro changed his tactics and managed to earn a very well deserved draw in an ultra competitive match. We're hoping that 2019 delivers a rematch of this fantastic bout from 2018.

As mentioned earlier Sueyoshi's next bout will be a rematch with Ken Osato, who earned his second shot at the title following a win over Satoru Sugita back in October. Given that he dropped Sueyoshi and gave him real issues in their first bout we wouldn't be surprised to see Sueyoshi again being tested, but coming out on top once again and move on to bigger and better bouts.

Sueyoshi's style, as we spoke about, is awkward. He's an outside fighter with pure boxing skills, nice footwork and good crisp punching, he's accurate and has solid power. He is however a fighter who often looks to set the distance of the bout using a lot of small half steps backwards. It can look negative, and wrong, but he has a very good jab, a solid right hand, and his KO win over Vallespin is one of the best punches we've ever seen, and is somewhat similar to the KO Juan Manuel Marquez scored against Manny Pacquiao.

(Image courtesy of boxmob.jp)
Powered by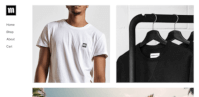 Create your own unique website with customizable templates.