Hironori Mishiro
When we talk about the
Watanabe Gym's
greatest ever fighters it's hard to think of anyone who matches up to
Takashi Uchiyama
, one of the greatest Japanese world champions of all time and for years he was the crown jewel of the gym. Uchiyama was, of course, the Super Featherweight and the Watanabe gym right now has a brilliant Super Featherweight making his mark on the sport looking to emulate the success of Uchiyama, who reigned supreme as the WBA king for years.
That rising fighter is the unbeaten
Hironori Mishiro
(6-0-1, 2), who has a very different style to Uchiyama, but is on a clear fast track to becoming the next Watanabe star at 130lbs.
Mishiro was an amateur standout, like many fast tracked Japanese fighters. His amateur record was 41-16 (4), he captained his university boxing team and was in numerous national amateur tournaments.
That amateur experience saw Mishiro develop fantastic footwork, and since turning professional he has worked on the other parts of his game, to make him a more rounded fighter. As well as his stellar footwork from the amateurs Mishiro has a fantastic jab, which is sharp and accurate, and true natural hand sleep and fluidity to his boxing. Those traits were obvious from very early in his professional career and it was clear that Mishiro was an experienced and developed fighter before he made his debut.
---
Mishiro would make his professional debut on March 28th 2017, as part of a

Yoko Gushiken

promoted card at the Korakuen Hall. Mishiro would take on Thai novice Natthaphon Numnak, and it was instantly clear that Mishiro was huge at the weight, standing at about 5'10" as a Super Featherweight and incredibly sharp. Despite being the taller man he applied pressure, using his jab to control the ring and landing some brutal single shots, particularly to the body. Those body shots sent the Thai down early in the opening. To his credit Natthapon got back to his feet, but was put down again later in the round, being stopped following the second knockdown. For fans wanting to watch this bout it was shown on

Boxingraise

.

Mishiro's second bout, just 3 months later, would see him making his international debut, as he travelled to the Philippines and took a clear 6 round decision win over the tough Pablito Canada. Just weeks later Mishiro would be back in a Japanese ring to take on Sakchai Thanomsakseree, as part of a major under-card at the Ota-City General Gymnasium. Mishiro seemed to show some of his worst traits here, being a touch too negative, trying to just jab his opponent and not really unleashing his power shots. It seemed like he wanted to get rounds, and he was taken to round 3 before stepping on the gas and unleashing more a sustained attack. When he moved through the gears he looked fantastic and the uppercut he landed mid way through the round to send the Thai down was a beauty. His foe got up but was saved by the referee soon afterwards.

Interestingly the bout with Sakchai, also known as Somsakchai Sor Sor Narong, was part of the last card televised by TV Tokyo before they abandoned boxing and the Watanabe Gym moved over to

TBS

to show their cards. A notable fact despite being a disappointing one in ways as it was good to have TBS,

Fuji TV

, TV Tokyo and NTV all involved in boxing.

Mishiro's next two bouts would be part of an A Class Dangan tournament. The first of those bouts was a really entertaining bout with Shuma Nakazato over 6 rounds. Both men were dropped, but in the end Mishiro was the man who took the decision, proving that he had the ability to dig in and battle through adversity. The second so him out point the then highly regarded Shuya Masaki, who was 9-0 but really hadn't lived up to the expectations that Teiken had of him. Masaki was competitive but seemed to come off second best regularly against the talented Mishiro, who completed his first 8 round bout.

Just 15 months after his debut Mishiro would take a huge step up in class, to take on Carlo Magali in an OPBF Super Featherweight title fight. Magali, then boasting a record of 23-9-3 (12), was a tough, short and powerful Filipino. He wasn't a big puncher but he was a nightmare to fight, and kept coming forward. That showed against Mishiro. At times Mishiro looked fantastic at times, using his speed, reach and skills but he couldn't finish off Magali who pushed Mishiro hard, and even wobbled the Japanese fighter late on in a really hotly contested bout. It was a really hard fought coming of age performance for the Japanese 23 year old who did enough to take the split decision and take the OPBF title. A title that Uchiyama had actually won in his 8th bout, when he stopped Nedal Hussein in 8 rounds.

Less than 4 months after winning the OPBF title Mishiro was back in the ring, and was matched with the Japanese national champion

Masaru Sueyoshi

in a unification bout. The talented Sueyoshi, then 18-1 (11) had defended the Japanese title twice and was far more experienced than Mishiro in the professional ranks. That experience served Sueyoshi really well early on, and he swept the first 3 rounds. It then became a really interesting contest, with Mishiro playing catch up, changing his tactics, and changing from a boxer to a pressure fighter. The pressure from Mishiro proved to be a huge difference maker and saw him dig himself out of the hole, showing he was really adaptable, and proving that he had improved significantly from the bout with Magali. It was just a shame he had started to slowly and been out-boxed early on.

Mishiro will be returning to the ring on March 27th to make his second defense of the title. That defense will come against teak tough warrior Takuya Watanabe, in what looks like it could be a potential Fight of the Year candidate. Given the styles of the two men, both can box and both can brawl, we are expecting something spectacular here. A win for Mishiro is expected, but it'll be tough.

If Mishiro does indeed get past Watanabe it will be interesting to see where he goes next. A rematch with Sueyoshi would seem the most obvious choice, though a bout with Kenichi Ogawa would also be really interesting.

(Image courtesy of boxmob.jp)
Powered by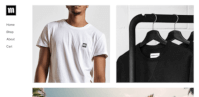 Create your own unique website with customizable templates.