Ken Shiro
At the moment it's fair to say Japanese boxing is bustling with highly skilled, fast rising and young fighters. The most notable name there is obvious
Naoya Inoue
who is a 2-weight world champion in just 8 fights, then you have
Kosei Tanaka
who is set to fight for a world title in his 5th professional bout and you also have the much talked about
Takuma Inoue
, Naoya's younger brother, who looks set to become a world champion sooner rather than later.
Another name to add to that list of "super prospects" is
Ken Shiro
(7-0, 4)
[
拳 四朗
],
a 24 year old who looks like an incredibly special fighter who claimed his first two titles in 2015. And from what we've seen the odds are that he'll end up winning a number of belts before his promising career comes to a close.
Ken Shiro, real name Kenshiro Teraji, was born in Joyo in Kyoto back in 1992. His father was Hisashi Teraji, a then Middleweight who was preparing for his third shot at the Japanese Middleweight title. Although Hisashi failed in that effort, being stopped in 2 rounds by future Middleweight world title holder Shinji Takehara, Hisashi continued in the fight game and later went on toe claim the Japanese Middleweight title as well as the OPBF Light Heavyweight title in a career that ended in 2000 when Hisashi was 36.
Stood at 6'4" Hisashi was a man mountain and his career record was a highly impressive 20-1-3 (11) with his sole loss being to Takehara in 1992.
Having seen his father's success it was little wonder that the young Ken Shiro took boxing like a duck to water and between 2007 and 2014 he ran up a very impressive amateur record of 58-16 (20). Not was his amateur record impressive but so to were his amateur achievements which included a championship win at the 2013 Japanese National Athletic Meet, a runner's up position at the Japanese National Championships, also in 2013, and a runners up place at a 2012 international tournament in Taipei, Taiwan.
---
Although not a superstar amateur, such as

Ryota Murata

, Ken Shiro's success was getting him attention before his professional debut and it seemed clear he was going to be ear marked for success.

On March 16th 2014 Ken Shiro took part in his pro-test bout and sparred 3 rounds with Yuma Iwahashi, who had previously run

Ryuji Hara

razor thin in a Japanese title bout, and would later push Go Odaira all the way in another domestic title tilt. The following day it was announced that he had done enough to pass the B grade license test and would be debuting later in 2014.

In June 2014 it was announced that Ken Shiro would

debut against the then OPBF #11 ranked Heri Amol

of Indonesian on August 3rd. Amol wasn't a sensational opponent by any stretch of the imagination however he was experienced, with more than 50 professional bouts, tough and a really good opponent to make a debut against.

When it came to the fight we were incredibly impressed by Ken Shiro who showed all the tools you expect from a "super prospect". He looked sharp from the opening bell, used a razor-like jab and followed it up with some thudding right hands. It was hard to believe that he was the novice as he seemed to settle to the task immediately and showed highly impressive footwork, timing and control of distance. The highlight of his performance came in round 4 when he started to land vicious shots to the body, including a right hand that sent Amol down. The Indonesian survived to the final bell of the 6 rounder but it was the Ken Shiro show from the opening bell to the final seconds.

Just a couple of months after his debut Ken Shiro was

back in the ring against Thailand's Phunwanai Wor Surapol

. Coming into the bout very little was known about the Thai who was listed on boxrec.com as a debutant whilst Japanese sources reported him as 7-4-1 fighter entering the bout. So little was known about the Thai that Ken Shiro later admitted he was surprised to find out he was facing a southpaw, the stance however did little to help the Thai and it was clear from the off that the fighters were completely different levels in every single way. The Thai, who fought much of the bout as a southpaw, seemed to find himself switching stances regularly without any idea of why he was switching whilst Ken Shiro quickly worked out what Phunwanai brought to the ring. The performance from the Japanese fighter was less rounded than his performance against Amol though it was equally as impressive as he went off on the front foot and applied constant and intelligent pressure. The pressure began to tell at the end of round one as the Thai was dropped following a straight up top and a hook to the midsection. The following round Ken Shiro finished the bout with a hard right hand to the head of the Thai who dropped hard to the canvas before the referee waved off the action. The Thai remained down for several moments before eventually being revived.

It was clear from the two performances that Ken Shiro could box, could move, could bang and could fight as a pressure fighter. He hadn't proven he could quite do everything, but it seemed clear we were watching a sensationally gifted and hugely talented youngster who was set to go very far in this sport.

Having looked sensational in his first two bouts Ken Shiro then took a huge step up in class and moved from Light Flyweight to Flyweight

to taken on the then unbeaten Katsunori Nagamine

. Nagamine had been 10-0 (6), the 2012 Flyweight Rookie of the Year and a man who had previously fought at Super Flyweight. In many ways it was the type of bout that sees a fighter sink or swim. The bout saw Ken Shiro not only swimming but making up his own strokes as he schooled Nagamine with ease. The more experienced man looked significantly bigger and seemed incredibly confident though from the opening round it was clear that Ken Shiro was simply too good, too elusive, too sharp, too accurate and too smart. From the opening bell Ken Shiro found a home for his jab which he landed at will and peppered Nagamine's face with, soon afterwards he found that he could land the right hand almost every time he chose to throw it and then came the combinations. Although he was the smaller man, by far, he seemed to show no fear of his foe either at range or in the pocket. Having started well Ken Shiro just went from strength to strength and became more dominant round after round eventually cutting Nagamine in round 6 and forcing a stoppage in round 7, due to the worsening cut. What was supposed to be a test for the youngster was a showcase performance that showed everything that needed to be known about the youngster.

In his fourth professional bout Ken Shiro recorded a third successive stoppage win as he shined against

Takeshi Omae

. The bout saw Ken Shiro stopping Omae in the 4th round of their clash as he further enhanced his reputation, stopping a man who had never previously been stopped. Following the bout Ken Shiro did, himself, suggest his performance was flawed though many fight fans from ringside were thoroughly impressed by his movement, timing, strength and over-all ability.

Ken Shiro's stoppage run came to an end in his very next bout as he was

taken the 10 round distance by tough Filipino Rolly Sumalpong

. The bout, for the WBC Youth Light Flyweight title, saw Ken Shiro being dropped early in the bout and need to change his tactics though he managed to adapt and ran out a clear winner on the score cards to claim his first title. The knockdown, the first of his career, was a flash one and seemed to do more to get Ken Shiro boxing cleverly than doing much for Sumalpong, who went on to be deducted a point for an infraction later in the fight.

The youngster was forced to go the distance for a second fight running just a few months later

when he faced experienced domestic foe Kenichi Horikawa in a Japanese Light Flyweight bout

. The bout was another tough one for Ken Shiro but another win as he took a clear, but hard fought, decision win over Horikawa. The bout was later awarded the Japanese boxing award for the best domestic title fight of 2015, a well deserved honour.

To begin 2016 Ken Shiro

blitzed former world title challenger Atsushi Kakutani inside a round

to retain the Japanese national title, and he will now looking to add the OPBF title to his collection as he takes on

Toishimasa Ouchi

in August. A win there would likely propel him to a December world title bout.

(Image, from Ken Shiro's debut, courtesy of

boxingnews.jp

)
Powered by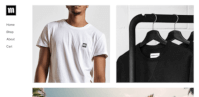 Create your own unique website with customizable templates.