Kosei Tanaka
In recent years we've seen numerous young Japanese fighters turn professional under a huge cloud of expectancy. Unlike in the west where top prospects are hidden and developed slowly these particular fighters are "thrown in" with the mindset of fighting for their legacy and looking to rise to the top early rather than slowly run up a huge record of less than impressive victories.
One such fighter is former world champion
Kosei Tanaka
(7-0, 4) who, at just 21 years old, is expected to become one of the future superstars of Japanese boxing. In fact he's expect to emulate the success of fighters like
Kazuto Ioka
and
Naoya Inoue
.
Tanaka, like Ioka and Inoue amongst others, was a former amateur stand out. Although his actual amateur record is difficult to find he was multi-time amateur champion domestically as well as a top former junior amateur.
Whilst we're unsure on the true win-loss record of Tanaka amateur we do know that domestically he won titles at both the 66th and 67th National Sports Festival as well as winning the 66th All Japan High School Championship. Internationally he was the runner up in the 2013 Asian Youth Championships, being narrowly beaten by the home fighter in the final, and reached the quarter final of the 2012 AIBA Youth World Championships.
Although the international titles weren't forthcoming Tanaka was impressing everyone and was the recipient of the 2012 "State of the Art" award as an amateur in the 2012 Japanese annual boxing awards. It seemed clear that when he turned professional there was going to be a lot of expectation on his shoulders.
---
The eventual move to the professional ranks came in 2013 as Tanaka signed a professional contract with the Hatanaka Boxing Gym who run the "Soul Boxing" shows.

The impressive amateur pedigree of Tanaka had seen him developing exceptional skills which helped him to acquire a B class license as a Japanese professional. Although B licenses for professionals aren't unheard of they are still pretty rare and suggest that the fighter has some real talent. It's that talent that saw Hatanaka boxing, run by former world champion Kiyoshi Hatanaka, feel confident about putting the youngster

in a tough debut against the world ranked Oscar Raknafa

of Indonesia.

Raknafa entered the bout as the WBO #6 ranked Minimumweight and the WBO Asia Pacific Minimumweight champion as well as a fighter who boasted a 16 fight professional record with a 75% rate. Those stats didn't help the Indonesian however as he was too slow, too crude and too easy to pick off for the talented Tanaka who scored a knockdown in the opening round.

Although Tanaka was unable to finish off the tough Raknafa he had thoroughly impressed winning a clear decision over the world ranked foe. The score cards, which read 60-53, 60-54, 59-55, all showed the dominance of Tanaka who was clearly deserving of the victory. Unfortunately the WBO didn't rank Tanaka after his victory, presumably using the logic that the bout was only a 6 rounder, though it was clear that Tanaka had the skills to go on to become a world ranked fighter sooner rather than later.

The belief in Tanaka from his camp saw him matched in a second successive bout against a world ranked opponent and in just

his second professional bout he fought Filipino Ronelle Ferreras

who was, at the time, ranked #12 by the WBA at Minimumweight. This bout was a slight step up from the Raknafa bout in terms of an opponent though was again be a comfortable victory for Tanaka who showed off his skills and speed despite being forced to take some solid body shots on the way.

In his third professional contest Tanaka destroyed

Crison Omayao

,

inside a round as he again impressed

with his speed, skills and this time his spiteful power. This victory was immediately followed by Tanaka calling out OPBF champion

Ryuji Hara

who, at the time, universally world ranked as well as the OPBF champion.

In late 2014 Tanaka got his first title bout as he managed to get the bout Hara that he had called for and despite some struggles in the first 7 rounds of a back and forth contest Tanaka took over in the 8th round and

pounded Hara in round 9 before scoring a stoppage in round 10

to claim the OPBF title and set a new Japanese record for the fewest fights to win the Oriental title. Just a fight later Tanaka would claim an even bigger win as he won the WBO Minimumweight title with

an excellent win over Julian Yedras

. That bout with Yedras saw Tanaka show case all his skills, as well as some of his limitations, as he seemed to spend several rounds cruising to his first world title.

In his only defense of the WBO Minimumweight title defense

Tanaka took on hard hitting Filipino Vic Saludar

in what turned out to be Tanaka's toughest bout to date. The young Japanese fighter was dropped in round 5 and put under an immense amount of pressure by the hard hitting Filipino who was leading clearly on the cards after 5 rounds. Despite the awful start Tanaka managed to turn the fight around in 6 rounds with a devastating body shot that left Saludar on the canvas in agony as he got counted out.

Although Tanaka didn't make too much of his struggles with weight it was clear that the issue did effect his performance against Saludar and he quickly vacated the title signalling his intent to compete at Light Flyweight. In his first bout following

his move up in weight he took on world ranked Filipino Rene Patilano

and looked like a stronger, more mature fighter stopping Patilano in 6 rounds with the intention being to fight for a Light Flyweight title in his next bout. Sadly that next bout has been delayed due to hand injuries, though there is hope that Tanaka will be in the ring in the next 3 or 4 months to pursue his second divisional title.

In regards to Tanaka the fighter he is, like many active fighters in Japan, influenced by the great

Tatsuyoshi Joichiro

. Thankfully though for his career and longevity it does appear that Tanaka is a more technically accomplished fighter than the ever popular Joichiro and if he can have a career even half as successful as Joichiro then Tanaka will certainly be happy with how things go.

Although it's still very early in his career we're expecting Tanaka to go a very long way and would not be shocked if he won various titles across the weights. He has the skills, youth, amateur experience and management to have an exceptional career and as long as his desire is there there could be little stopping this young man.

Video below shows Tanaka's debut against Raknafa

(Photo courtesy of boxingnews.jp)
Powered by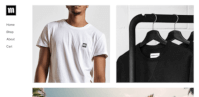 Create your own unique website with customizable templates.