Masamichi Yabuki
The lower weight classes are full of interesting fighters, ranging from charismatic journeymen to fast rising contenders, and everything in between. Some might suggest that the little can't puncher but that's often a fallacy and there are some really brutal punchers in the lower weight classes, just like there is in the higher weights. One of the most powerful punching prospects rising through the ranks at Flyweight is 26 year old Masamichi Yabuki (7-2, 7), who will be fighting later this month whilst looking for his second win over a world ranked opponent.

Yabuki, unlike many Japanese prospects, wasn't an accomplished amateur, going 16-5 (9) in the unpaid ranks. Not only was his amateur career short but it also didn't see him secure any sort of notable achievements. It's also worth nothing that he's not signed to a big name gym. Instead he fights out of the Midori Boxing Gym in Nagoya. It's not a poor gym, by any stretch of the imagination, but it's not one of the biggest ones in the region and has only developed 2 champions in it's history.

Due to his limited amateur success Yabuki began his career fighting in 4 round bouts as part of the Rookie of the Year in 2016 as a Flyweight. Despite his rookie status it was clear that he had brutal power straight away, stopping Shohei Horii in 149 seconds in March 2016. His second bout would last just 132 seconds, with Kiyoshi Nakamura the victim of Yabuki's power.

With those two wins Yabuki would reach the 2016 West Japan Rookie of the Year final in November, in part due to a walk over bout in September against Daisuke Uchiyama. In the final he would face Ryosuke Nasu. On paper Nasu was a massive step up in class from Horii and Nakamura, having a record of 6-1-2 (1) at the time and having never been stopped. Sadly for Nasu his history didn't help against Yabuki with the heavy handed Yabuki needing just 64 seconds to stop Nasu, with the towel coming in to save Nasu who had been completely unable to handle the power of Yabuki. With the win Yabuki not only claimed the West Japan Rookie of the Year crown but was also awarded the MVP for the West Japan.
---
As the West Japan Rookie of the Year champion Yabuki would progress to the All Japan Rookie of the Year final in December, where he would battle

Junto Nakatani

, the East Jappan MVP. The then 8-0 Nakatani would prove to be too experienced, too tough and just a little bit too good for Yabuki, taking a narrow decision to claim the All-Japan Rookie of the Year crown. It was the first time Yabuki had been beyond the opening round, and that came back to be an issue for the hammer fisted fighter.

To begin 2017 Yabuki would face his first international opponent, Korean fighter Kwang Min Kim. Kim would last just 58 seconds with Yabuki, who put the Rookie of the Year final disappointment behind him in style. It was clear from his demolition job against Min that Yabuki's confidence and belief in his power wasn't harmed by the loss to Nakatani.

Having moved his record to 4-1 (4), with all 4 of his wins coming inside the opening round it was clear the Yabuki needed rounds. In an attempt to do that he was matched against Masaki Hirai, who was 4-17-3 at the time, in a 6 round bout. Despite being a professional "loser" Hirai was a tough guy, who had fought a relative who's who including Tatsuya Fukuhara,

Ryuji Hara

,

Seita Ogido and

Ryuya Yamanaka

. During his career he had suffered only 3 stoppage losses, and had been stopped in less than 3 rounds. Hirai managed to take Yabuki beyond the opening round, but wasn't able to survive round 2, with the referee rushing in and saving Hirai 59 seconds into the round.

Yabuki would continue to be stepped up and in November 2017 he faced off with Masashi Tada. Tada had never been stopped before, had fougth for the Japanese title in 2014 and had even scored some notable wins over the likes of Koji Itagaki and Kazuaki Moriya. Despite his his past he was stopped in just 147 seconds by Yabuki, who was proving fight after fight that his power was legitimate.

The bout against Tada would be Yabuki's final fight under the guidance of the Yakushiji Boxing Gym, before he transferred to the Midori Gym. Sadly for Yabuki his first fight as a Midori fighter was a catastrophe, with Seigo Yuri Akui stopping Yabuki in 92 seconds. On paper it looked like a special type of bout, and it was an intense action contest for as long as it lasted. Though sadly for Yabuki he was wobbled early in the contest and stopped after taking some big head shots from Akui whilst on the ropes.

With an opening round stoppage loss against his name Yabuki's confidence could have been hit hard. He hadn't just lost, but had found someone who essentially beat him at his own game. That could have harmed him mentally, but if it did he didn't show it, returning to the ring just over 2 months later. On his return he took on former world title challenger Gilberto Pedroza, who had lost in 4 rounds to

Ken Shiro

the previous December. Pedroza seemed confident going into the contest but was broken by body shots and stopped in the second round.

This coming September Yabuki will be returning to the ring to take on Panama based Cuban Daniel Matellon, an accomplished former amateur who is currently 7-0-2 (4) as a professional. A win over Matellon will push Yabuki towards bigger and better fights and there is a very real chance that 2019 will see him either have a rematch with Akui or move into title fights.

In the ring Yabuki is a boxer-puncher. He has a nice, long, powerful jab, he can box well on the back foot. When he's in range he's devastating, with brutal power, especially to the body. It's clear that he's trying to develop more strings to his bow as he gains experience, relying less on the power and more on his boxing skills but he's been blessed with very heavy hands.

​The bout with Matellon will make Yabuki use more and more skills, but a win really will be a statement for the 26 year old.

(Image courtesy of boxmob.jp)
Powered by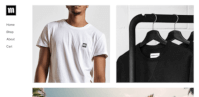 Create your own unique website with customizable templates.