Fuji TV
One of the notable players in televised Japanese boxing are Fuji TV who don't actually cover many fights but make sure that the fighters they cover are only of the highest quality.
Unlike some channels Fuji TV don't have deals in place with specific promoters but have managed to get exclusive rights on two of Japan's hottest properties in
Naoya Inoue
and
Ryota Murata
. They have gambled big on those two men and those gambles seem likely to pay off. Thankfully though for Fuji TV they have managed to use their connection with Inoue to help them bring in other fighters, notably showing some Akira Yaegashi fights when he shares a card with Inoue.
Founded in 1957 Fuji TV (or フジテレビ) were once a big player in the sport though took a 20 year break from showing live, prime time, boxing following Yuji Watanabe's loss to Genaro Hernandez in 1992. Now though they appear set to show some of the biggest fights over the coming years and get back in to boxing, even if their capacity is only a somewhat limited one.
Fights currently lined up to be shown on Fuji TV include:
Ryota Murata v Carlos Nascimento
(February 22nd)
Naoya Inoue v Adrian Hernandez (April 6th)
Akira Yaegashi v Odilon Zaleta (April 6th)
The great thing for boxing fans is that Fuji TV is FREE TO AIR and as a result can be watched with Keyhole TV totally legally (even if the quality isn't great)! Just remember if you wish yo use this option you will need to search for the channel in Japanese which is, as mentioned above "フジテレビ".
As well Fuji TV the parent company, Fuji Television Network, Inc. Also run sister channels "Fuji Next" and "Fuji One". "Fuji One" often show classic fights whilst "Fuji Next" have live fights on, including
Shingo Wake's
recent OPBF title defense.
---
Powered by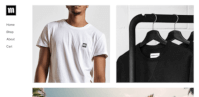 Create your own unique website with customizable templates.