Kazuto Takesako
At the moment Japan has a rare international success at Middleweight, with
Ryota Murata
holding the WBA "regular" Middleweight title. It's a great achievement for a Japanese fighter at 160lbs though sadly there is no real depth to the division domestically, and the next best Japanese Middleweight is domestic champion
Kazuto Takesako
(9-0, 9) [
竹迫司登]
, who won domestic gold this year and already looks like he's set for a brilliantly exciting career.
Like many notable Japanese prospects Takesako is a product of the domestic amateur scene. Unlike a lot of fast tracked fighters his record in the unpaid ranks didn't make for amazing reading, with Takesako running up a 30-11 record. Despite the less than outstanding record he did reach the final in both the 2012 and 2013 National Athletic meetings and seemed to be fully aware that his style was more suited to professional boxing than amateur boxing.
As an amateur Takesako was fighting in Osaka but as a professional he is fighting out of the World Sport Boxing gym in Tokyo. That was based on the advice of Nobuhiro Ishida, who acted as a mentor to Takesako when he was an amateur. Before turning professional Ishida advised Takesako that Kansai didn't have great sparring for bigger fighters, and that Tokyo would be a better option for someone of Takesako's style. It was also through Ishida that Takesako would be introduced to his trainer at the World Sports Boxing gym.
Given his amateur background there was some genuine excitement about Takesako's debut and World Sport Boxing gym helped fuel that excitement by entering him into a B Class Light Middleweight tournament in July 2015. His first bout as a professional saw him share the ring with the then 5-3 (2) Tomoyuki Yokota and it was quickly apparent that Takesako was a genuine prospect, as he stopped Yokota in the second round, and progressed into the B class final. That final would see Takesako face off with Colombian born Japanese based puncher Elfelos Vega, who was then 5-1 (3) and had never been stopped. Takesako would change that in just 92 seconds, as he dropped his man, then forced a stoppage afterwards.
Having scored two really solid wins to begin his career as a professional Takesako would face his first international opponent, facing off with Thai foe Sirisak Pimpasit in April 2016. The Thai would last just 87 seconds as Takesako dropped his man twice with power shots. It was a good way to keep off the new year, though a frustrating one as he had been inactive almost 7 months leading into this contest and would likely have wanted a bit more of a work out.
Thankfully Takesako finally got a bit of a work out in his fourth professional bout, with Hiroshi Ohashi showing some resiliency, though was stopped early in round 3. Following that bout Takesako begin to eye up potential title bouts, and suggested challenging the OPBF Light Middleweight champion Takayuki Hosokawa. Despite wanting to fight Hosokawa Takesako's team couldn't secure the bout and instead Takesako would face off with Korean Kyung Joon Ahn, in November 2016. On paper Ahn posed a really interesting test for Takesako, with the Korean having a reputation as a flawed but dangerous puncher, and if he landed on Takesako there was a chance he could put the Japanese novice down. As a result we ended up with a rather exciting fight, until Takesako's power broke through and he ended up stopping Ahn part way through round 3, as he continued his march towards his first title.
---
Interestingly the bout with Ahn was the first time Takesako had fought in a bout at Middleweight and it quickly seemed like the weight class that suited his powerful frame. That power was on show the following April when he stopped Thai visitor Suwicha Ratidet in 2 rounds, courtesy of a brutal body shot that left the visitor in agony. The win wasn't a high profile one, but one that kept him busy whilst his team tried to set up a bigger and better fight.

Finally, in November 2017, Takesako would get his chance to shine as he faced off with fellow puncher Shoma Fukumoto in a Japanese title eliminator at Middleweight on Japanese television channel G+. Entering the bout Takesako was 6-0 (6) whilst Fukumoto was 11-1 (9), but men had dynamite in their hands and both wanted a shot at Japanese champion Hikaru Nishida. The bout had high expectations on it, and instantly lived up to the wild hopes of fans, as the two men traded shots early on, it was intense and exciting, but came to a dramatic end when Fukomoto was dropped hard almost half way into the opening round. The taller man was unable to beat the count following the knockdown and Fukumoto would progress to a Japanese title fight to begin 2018.

In March 2018 Takesako finally got his shot at a champion and surprisingly dismantled the tough Hikaru Nishida in 92 seconds, almost breaking Nishida in half with a body shots before closing the show with a devastating right hand. Sadly fans around Japan weren't able to watch the bout, as it was on an obscure regional pay TV channel, but the news of Takesako's win was a major one, and would net him the 2018 Champion Carnival MVP award.

When we mentioned earlier about a lack of depth in the Japanese Middleweight scene we weren't joking and instead of making his first title defense on his ring return in June Takesako instead face Thai visitor Chaiwat Mueanphong. The Thai turned out to be tough, a lot toughed than expected, and took Takesako further than he'd ever gone as a professional, before finally being stopped in the 7th of a scheduled 10 rounds. Amazingly Takesako's entire career, prior to the bout with Chaiwat, had been just 14 rounds long, and he had never gone before 3 rounds. So it was great to see him being tested, and having his stamina pushed, but was a relatively one-sided contest which was against televised on G+.

Having won the title in March Takesako is yet to defend the title, but his first defense is now pencilled in to take place on November 3rd and will see him take on former champion Sanosuke Sasaki, in what is a real must win for Sasaki. Interestingly the two men having the ring with Japanese golden boy Ryota Murata, with Takesako being his final amateur opponent and Sasaki being Murata's pro-test opponent, though when they get in the ring together it's to envisage a win for Sasaki.

As mentioned earlier Takesako is a member of the World Sport Boxing gym. His most notable stablemate is Takeshi Inoue, a Light Middleweight contender, who will always serve as a good training partner for Takesako. Aside from Inoue there isn't too many other big names at the gym, but it is rife with domestic level talent and a great foundation which will help bring the best out of Takesako.

With the 27 year old Takesako being such a big puncher it's going to be hard finding suitable opponents on the domestic scene and we suspect he'll be looking for bouts for the OPBF and WBO Asia Pacific titles in the near future. Those would open up doors for Takesako to move up the world rankings, however he would almost certainly have to travel for life changing bouts.

Whilst his gym do provide a solid foundation they would struggle to match the purse demands for notable Middleweights and any big fight against an international opponent would see Takesako on the road. We don't think that would be a problem for the Japanese puncher, but it is something he will be aware of and will likely be thinking about before too long. The key question is whether he wants to chase big glory on the road, or whether he's happy to just hold the domestic title.

(Image courtesy of World Sport Boxing gym)
Powered by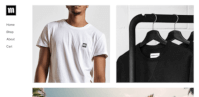 Create your own unique website with customizable templates.