Can Xu
When we think of "The Monster" we only ever think of
Naoya Inoue
, who has lived up to the moniker since he was given it very early in his career. Inoue however isn't actually the only fighter who goes by that nickname, which Chinese Featherweight hopeful
Can Xu
(14-2, 2) [徐灿] also dubbed a "Monster". That's despite the baby faced hopeful not having the brutal KO power of Inoue or being as fearsome or as feared as Inoue.
Xu, originally from Suzhou in the south east of China, showed a notable interest in the sport as a young kid and got support from his parents to chase his dreams. As part of that support Xu and his family moved from Suzhou to Kunming to help Xu get the training he needed to build a career for himself. At the time Kunming was one of the few places with any notable boxing in China, with Xiong Zhao Zhong being the notable name in Chinese boxing at the time. Zhong was promoted by Liu Gang who's gym took Xu under his wing helped and began to prepare to become a professional boxer.
The youngster would make his professional debut in 2013, as a 19 year old, fighting in Hangzhou on a card headline Qiu Xiao Jun, then then rising hope of Chinese boxing. On debut Xu would out point fellow debutant Tang Yuan Yuan over 4 rounds. Sadly though the Chinese boxing scene isn't what is is now and it would be 5 months until he would fight again, travelling to Kanazawa in Japan to defeat Kota Hamamoto, with another 4 round decision.
The bout in Japan wasn't a big one but it was an interesting on that Kashimi had hosted featuring fighters from across Asia. Xu was one of three Chinese fighters on the card, which also features the likes of Korean hopeful Ye Joon Kim and future world champion Marlon Tapales. Whilst it wasn't a big show, it was certainly a notable and interesting one, and a great one to get Xu some international experience.
---
Sadly for Xu his rise would be hit in June 2014 when he was beaten by split decision by Indian Neeraj Goyat, who had beaten Xian Qian Wei in his previous bout. Xu would suffer his second loss only a few months later, losing a 6 round majority decision to Bao Dong. Despite a win splitting those two losses Xu's rise through the ranks had been hit, and hit hard with record then standing at 3-2.

Despite the struggling start Xu would begin to find his grove in 2015 when he defeated Englishman Josh Baillie over 6 rounds. The win over Baillie was followed by a really notable victory over Japan's Hurricane Futa, a former OPBF title challenger. That win seemed to show how good Xu was, and showed the tools he had developed since his defeats.

Xu would return to the ring over a month after beating Futa, travelling to Australia to face off with the then unbeaten Kris George for the WBA Oceania Light Welterweight title. George, who recently fought Josh Kelly in the UK, was out pointed by Xu over 10 rounds in a notable upset as Xu continued to make the most of his opportunities when he was able to fight away from China.

Despite the big win over George at 140lbs Xu dropped down to Super Featherweight just weeks later when he returned and took a wide decision win over teak tough Thai foe Chaiyong Sithsaithong for the WBA Oceania Super Featherweight title. It was a third notable win for Xu who was starting to make noise internationally but still seemed a long way from getting a massive bout.

The impressive run continued in 2016 with Xu kicking off the year by unifying the WBA Oceania Super Featherweight title with the WBA International title. He did that by out boxing dangerous Brazilian Isaias Santos Sampaio over 12 rounds, in what was his first 12 round bout. It again proved the talented of Xu, as he tamed the hard hitting Sampaio, but he was unable to stop the Brazilian who had power but very questionable durability.

In his first defense of the unified titles Xu took on Corey McConnell, who's who only loss at the point had come to Lee Selby. The talented McConnell was seen as a real challenge for Xu but he was unable to match the speed, activity and movement of Xu, who took a clear decision over the Australian.

By the end of 2016 Xu had scored two more wins, taking the unbeaten record of Ramiro Blanco and defeating talented Japanese fighter Spicy Matsushita. Those wins had had seen Xu string together 9 wins in less than 2 years, and notch up good victories along the way against some very good competition. That had helped Xu into the world rankings but he still had to show more before anyone would take him serious, and whilst his run was impressive he had failed to score a single stoppage. That inability to stop an opponent was an easy one to remedy and in May 2017 he was again taken the distance, this time by Jack Asis, though scored yet another win over a notable foe.

In late 2017 Xu, who had fought as high as Light Welterweight, dropped down to Featherweight and took on his most notable opponent to date. That was former world champion Nehomar Cermeno, who had twice beaten Qiu Xiao Jun in China. Although Cermeno had been beaten 6 months earlier by Shun Kubo he was stilled viewed as a very dangerous opponent for Xu, and had gone 3-0 (2) in China prior to face Xu. Despite Cermeno's reputation as a tricky fighter Xu seemed to show little fear in taking the fight to him and left him with a badly swollen face and seemed to find the space to land some brilliant combinations that helped break Cermeno's heart before he retired at the end of round 7.

Although Xu hadn't knocked out Cermeno he did impress and managed to score his second professional stoppage when he returned to the ring 9 months later, stopping Filipino foe Jelbirt Gomera in 7 rounds. Whilst this wasn't a world class win, it was notable given that Gomera had managed to go 12 rounds with Hidenori Otake the previous year in an OPBF title fight.

Whilst Xu has stopped his last 2 two opponents his strength isn't his power. Instead it's his speed, his accuracy his work rate and his defense. He might not be a "Monster" in the same way as Inoue but he's a hard man to beat. He takes a shot well, is quick, accurate and looks like he could be a real handful, at least at the regional level. Wins over Futa, Cermeno, Gomera, McConnell, George, Matsushita and Blanco are good wins.

At the time of writing Xu is ranked in top 10 by the WBA, WBC and IBF and is on the verge of getting a world title fight at Featherweight, with his name being linked strongly to Jesus M Rosas, who holds a version of the WBA title and may need to face Xu in a mandatory title fight in the near future.

(Image courtesy of ​http://sports.sina.com.cn)

Powered by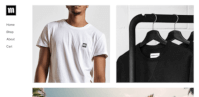 Create your own unique website with customizable templates.