On September 24th Filipino fans will get their next chance to see the talented, but under-rated, Michael Dasmarinas (24-2,16) in action. The twice beaten Filipino will be returning to the ring to face off against Indonesian Afrizal Tamboresi (13-5, 6) in a bout for the WBO Oriental Bantamweight title.

Although not a big name Dasmarinas is a genuine "fringe" level guy who is unlucky to have more than just 1 loss on his record, and has several wins of note, something rather uncommon with "under-the-radar" Filipino fighters. He debuted way back in January 2012, as a 19 year old, and after winning his first 3 bouts he suffered his first loss, a knockout to Marbon Bodiongan in 2 rounds. Since then however he has gone 21-1, and should really have gone 22-0.

The Filipino first came to our attention in 2014 when he schooled well regarded Japanese fighter Hayato Kimura in Tokyo, in what was Dasmarinas' first fight outside of his homeland. That was his third fight of the year and he followed it up with a stoppage against Oscar Raknafa and a split decision loss to Lwandile Sityatha in South Africa, a bout that many in attendance felt was home cooked.

Since the set back in South Africa Dasmarinas as gone 6-0 (5) scoring a very good win against the then unbeaten Jhaleel Payao for the WBC Youth Super Flyweight title and also claimed the PBF Bantamweight title.

The 31 year Tamboresi, likely with an incomplete record, has fought several fighters of note himself, though has come up short in bouts against Brad Hore, Rocky Fuentes and Takuma Inoue, with those 3 losses all coming in the last 2 years. He's winless outside of Indonesia and has never s cored a win of note at home. Saying that however he's not been brought over to the Philippines to win but to make Dasmarinas look good and be there to help put the strap around the waste of a man who is going places.

We've featured a vidoe of both men below.

Powered by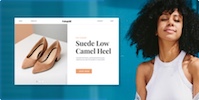 Create your own unique website with customizable templates.