Ikuro Sadatsune
One of the best things about the Japanese boxing scene is that a loss doesn't define a fighter, and on the domestic level losses are more part of a fighters development than they are in the west. This is seen particularly at the domestic title level with fighters like Shin Ono, Tetsuya Hisada, Masayuki Kuroda and
Shingo Wake
all holding national titles whilst having numerous losses on their record. One such fighter who is looking to join the list of other fantastic Japanese fighters who have put early career setbacks behind them and built a great career is youngster
Ikuro Sadatsune
(8-2-3, 2) [定常育郎].
The youngster, from the T&T Boxing Sports Gym in in Kanagawa, is almost unknown outside of hardcore Japanese fight fans but yet the 20 year old has shown the early potential to really become someone notable in the future.
Sadatsune, like many fighters, took up the sport as a teenager but only had a very short amateur career, winning 4 of his 7 bouts in the unpaid ranks. Despite the lack of amateur experience he turned professional making his debut just 2 weeks before his 18th birthday, back on September 3rd 2015. On his debut he fought to a draw with fellow 17 year old debutant Daiki Maniwa, with the judges struggling to separate the two teenagers.
Following his debut Sadatsune asked his gym to keep him busy and just 2 months later would record his first win, stopping Yujiro Moriya in the first round of their clash in November 2015. The gym would continue to match him regularly and in January 2016 he would have his third professional bout, defeating Shunta Terai over 4 rounds.
In his first 3 bouts Sadatsune was fighting as a Super Bantamweight, in his 4th professional bout however he moved up in weight, dipping his toes at Featherweight. At the new weight he took a technical decision over Yuya Kondo, with Kondo suffering a nasty cut that forced the bout to be halted in round 3. It was a short term move up and Sadatsune would drop back down in May 2016, to compete in the East Japan Rookie of the Year.
---
Sadatsune's first bout in the East Japan Rookie of the Year saw him take a unanimous decision win over Takafumi Shibuya, defeating Shibuya 40-35 on all 3 scorecards, to progress to the next round of the tournament. In July he would blow away Taisei Hayashi, in 59 seconds, to make his way to the East Japan semi-final. Sadatsune's third bout of the Rookie of the Year was supposed to be against Kojiro Sasaki, though Sasaki was forced to abstain from the bout allowing Sadatsune to progress to the East Japan final. Sadly for the youngster his unbeaten run would come to an end there, with Tatsuya Matsumoto out boxing him over 5 rounds to progress to the All-Japan final and inflict Sadatsune's first professional defeat.

Despite having suffered his first loss Sadatsune had impressed and at just 19 was getting the attention of some hardcore fans in Japan, who were making notes of the teenage southpaw as we entered 2017. Sadly some of those who were getting excited about him were left disappointed by the way he began 2017, fighting to a 6 round draw with limited domestic foe Wataru Yokoyama. That draw could have been an issue, but the T&T gym prevented it from being a problem as they got him back in the ring just a couple of months later, and allowed him to rebuild with a win against Jinya Ito.

With a record of 6-1-2 (2) Sadatsune's next bout would see him take on the feared and fast rising Kai Chiba on televised card. At the time the then 24 year old Chiba was 5-0 (5), he had fought on the under-card of a major triple-title show earlier in the year and looked to be a man on the way to title fights. Chiba looked much naturally bigger and heavier handed and would drop Sadatsune at the end of the opening round, with Sadatsune getting up immediately. Although Sadatsune was down he wasn't out and he would give Chiba a bit of a test, before losing a 6 round decision.

Another setback quickly befell Sadatsune, who ended up fighting to a technical draw with Yukito Tomori, with a clash of heads in round 3 forcing an early conclusion to the bout. Sadly for Sadatsune that technical draw saw him go 1-1-2 during a 4 fight run. Thankfully for the youngster 2017 wasn't over, and he ended the year on a high, as he went to the Central Gym in Kobe and too the unbeaten record of the then 7-0 Ryo Suwa. The contest was a well fought one, but Sadatsune was the well deserved winner, getting the decision in Suwa's home city. It was a great win to top off what was a rather frustrating year for the youngster.

The win over Suwa allowed Sadatsune to enter 2018 on a high, but it would take until April until he would fight again, and it would be a huge step up when he did, facing off with former Japanese title challenger Tatsuya Takahashi. By this point Takahashi was 28-7-5 (20) and at the age of 29 was looking like he was on his way to getting a second title fight, with WBO Asia Pacific and JBC rankings. Surprisingly however Takahashi was out boxed, out moved and out foxed by Sadatsune, who was too sharp and too good.

Not only did the win over Takahashi end up resulting in Sadatsune earning a Japanese ranking, and moving himself well up towards a Japanese title fight, but it also earned him the Newcomer of the Month award, and was a real coming of age performance for the 20 year old. Sadly though, at the time of writing, he hasn't been able to build on the win, and won't actually fight against until October 22nd, when he will be fighting at the Korakuen Hall against a yet to be announced opponent.

Given he's only turning 21 later this year we're really excited to see how Sadatsune develops. There is a lot of talent there and a lot of self belief, with the youngster admitting it doesn't matter where he fights, and told his team to accept fights when they come his way. Not only is he confident in being able to win fights on the road but he's also confident in his skills, especially his speed, which he used brilliantly against Takahasi. He also has the trust of his gym, where he works as a general trainer and it's clear that the relationship between fighter and gym is very strong and is building to a very successful one.

(Image courtesy of boxmob.jp)
Powered by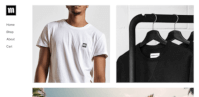 Create your own unique website with customizable templates.