Shuichiro Yoshino
Despite the Japanese Lightweight scene not being regarded as brilliant, and it's been over a decade since Japan last had a world champion at 135lbs, there is plenty of interest there right now. There's a number of talented fighters there, such as OPBF champion Masayoshi Nakatani, WBO Asia Pacific champion Nihito Arakawa and youngsters like Shawn Oda, Kaiki Yuba, Go Hosaka and Yoji Saito.
The Japanese Lightweight who has impressed us the most so far however is national champion
Shuichiro Yoshino (9-0, 7), who appears to have the most wrinkles to his game, the strongest amateur pedigree and the most overall promise. He's also 27, at the time of writing, which means that he's probably on the verge of his biggest career bouts.
To start with we did mention Yoshino's amateur credentials and they really are strong. He won 4 High School titles, went 104-20 (55), competed on the international stage, and was once aiming to compete at the Olympics. He would miss out on the Olympic dream and actually walk away from the sport, before rediscovering his passion for boxing, and since then things have gone from strength to strength for the unbeaten hopeful.
---
Yoshino would turn professional in 2015 under the guidance of the long established Misako Gym, debuting as a Welterweight. As an amateur Yoshino was fighting at Light Welterweight and put on a few pounds for his professional debut, due to time away from the sport. As with most top amateurs Yoshino's career began in 6 round bouts and he would stop Chatri Charoensin, in the third round.

Just 2 months after his debut Yoshino stepped up in class and defeated tough Thai veteran Chaiyong Sithsaithong with a 6 round decision at Light Welterweight. Chaiyong wasn't a big name, but was a true grizzled veteran who began his career in 2002 and fought through 2016 suffering just a single stoppage loss in 61 bouts, with that stoppage coming way back in 2011. He clearly selected to see what Yoshino was made of, and Yoshino showed what he could do really well. He out boxed the veteran, relied on his skills, his movement and his jab to rack up rounds and take the clear win over a very good opponent.

In just his third bout Yoshino would take a major step up to take on domestic foe Kenta Onjo. Onjo had himself been a capable amateur, running up a 42-16 (12) record, and had entered the bout as the #12 ranked Japanese Lightweight. Yoshino would again be going down in weight for the bout, which would be televised on tape delay on

Fuji TV

. The bout saw Yoshino soaking up pressure in the opening round, looking to see what Onjo had to offer. In round 2 Yoshino would begin to come forward more, dropping Onjo part way through the round and have him in all sorts of trouble as we got to the end of the round, thanks to some huge body shots. Onjo came out for round 3 but quickly put on the back foot by Yoshino who dropped him in the opening minute of the round. The referee allowed the bout to continue but Onjo was dropped for the third time only seconds later, forcing the referee to stop the contest.

Having shined against Onjo we would then see Yoshino take another huge step up in class, taking on the highly experienced Yoshitaka Kato in an 8 round bout. Kato, a former OPBF and JBC champion, struggled with the movement and jab of Yoshino, who fought smartly, and it wasn't until the later stages that the veteran managed to get any success as Yoshino ended up taking a clear decision. This was a risky match up but one he actually ended up winning with ease to stamp his authority as one to watch.

In August 2017 Yoshino would take on Katika Saithonggym. At this point Yoshino was the #1 ranked Lightweight in Japan and was chasing a national title fight, with Katika being seen as little more than a stay busy foe for the Misako fighter. Despite being hugely favoured Yoshino showed a real patience, looking for a huge knockout, rather than looking to just overwhelm the Thai. Early in round 2 he found that knockout with a huge left hand on the jaw that dropped the Thai hard and forced the referee to jump in.

In his sixth professional bout Yoshino would get his first title shot as he took on Spicy Matsushita. Originally the bout was going to be a Japanese title challenger decision bout, an eliminator, but instead the two men would battle for the title that had been vacated by Kazuhiro Nishitani. It would be Yoshino's toughest bout to date, with Matsushita not just showing his toughness, but also his experience to take a number of rounds from Yoshino, before being stopped in the 7th round, when an accumulation of damage and exhaustion got to him.

Yoshino's first defense would come less than 4 months after his title win, as he took on mandatory challenger Masaki Saito. This bout proved to be a mandatory mismatch, with Saito being dropped from a right hand, about 30 seconds into the contest, before being saved by the referee in the final 30 seconds of the round. It had been a thoroughly one-sided bout and little more than a showcase in the end for Yoshino.

Yoshino's second defense was a much more interesting one, as he went in with Genki Maeda. Maeda proved himself to be a pretty tough guy, taking one or two rounds from the champion and surviving into the 9th round. In the end however Maeda's toughness and resolve would be broken as Yoshino began to take advantage against a tired Maeda. The challenger was brave, despite being hurt in round 9. That bravery saw him having moments but with less than 30 seconds of the round left Yoshino landed a dynamite left hand that dropped Maeda. Maeda would beat the count but not respond the referee's instructions, stumbling around instead, and be saved with around 20 seconds of the round left.

Yoshino's most recent defense saw him stopping veteran Kazumasa Kobayashi, in 3 rounds. Kobayashi had come to fight, and had had moments, but was battered into submission in round 3 as Yoshino landed a truly brutal left hook that dropped Kobayashi in very eye catching fahsion.

Yoshino's next defense is set for April 11th against mandatory challenger Accel Sumiyoshi. That's expected to be another succesful defense for the champion who has spoke about hunting regional titles, to go with the Japanese belt.

In the ring Yoshino is a very fighter who can box on the move or bring the pressure. He's got hurtful power in both hands, deceptive speed, lovely combinations, that see him switch from head to body, sharp punching and killer instinct. There are things to work on before he begins to take on world ranked opponents but outside of Arakawa and Nakatani there are no Japanese foes that he wouldn't be strongly favoured against and matching him going forward could quickly become an issue for the Misako gym.

(Image from boxmob.jp)
Powered by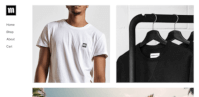 Create your own unique website with customizable templates.