Tsubasa Koura
The Minimumweight division has often been one of the divisions with the weakest talent pools, in fact there's been times when the division truly has been lacking in credible challengers. Thankfully it seems like we are on the verge of a really exciting era in the division with a host of promising names all rising through the ranks at once, many of who are young and could be in the division for several years before out growing the 105lb limit.
One of those promising fights is 22 year old Japanese puncher
Tsubasa Koura
(9-0, 6) [
小浦 翼]
, who turned professional after mixed success in the amateur ranks, but has already turned heads since turning professional in 2014 and has quickly become one of the E&J Cassius Gym's top fighters, along side
Rikki Naito
, with top 10 rankings from the JBC, OPBF and a top 20 ranking with the WBC.
As mentioned Koura's amateur career was mixed. He had 29 amateur bouts as a teenager and won 19 of them, with 6 stoppages, whilst tasting defeat in the other 10 bouts. That lack of major success in the unpaid ranks meant that Koura began his professional career as a C class boxer, beginning in 4 rounders, rather than being fast tracked in the way notable Japanese amateurs have been recently.
On his debut Koura's power impressed as he took out unbeaten foe
Naoko Morooka
inside a round at the Korakuen Hall. Koura shone using his speed and powerful left hook to see off his foe in just 142 seconds, announcing himself to the who were in attendance. Koura's power would continue to shine in his early bouts as stopped
Naoyuki Tsukada
in 3 rounds in January 2015 and then defeated Morooka again, in July 2015, with Morooka lasting until round 4 in their second bout.
---
The second win over Morooka saw Koura advance in the 2015 East Japan Rookie of the Year at Minimumweight. In his second bout of the competition he took on the then unbeaten Yuto Takahashi and was taken the 4 round distance for the first time, with Takahashi showing his toughness in pushing Koura in a competitive contest. Koura's next bout in the competition would again see him going the distance as he took a 5 round decision to over-come Hizuki Saso and claim the East Japan Rookie of the Year at Minimumweight.

Having won the East Japan Rookie of the Year the next target for Koura was the All Japan crown, which saw him needing to over-come Ryusei Kitamura, the West Japan Rookie of the Year king. Koura managed to prove he was the best Rookie as he dominated Kitamura over 5 rounds rounds to take a wide decision over the fellow novice.

Having shone in 2015 the pressure was on Koura to build on his success in 2016 and that's exactly what he did, kicking off the year with a 4th round win over Thai visitor Chanai Jaikrajang, who was stopped following a big right hand. Although the bout wasn't aired in full it did Koura some television exposure with the finish being shown on Fuji TV as part of a Diamond Glove broadcast. He followed up the win over the Thai novice by stopping Filipino Bimbo Nacionales in 2 rounds, in what was a pretty forward win.

It was in December 2016 that Koura really made a statement as he stopped former world title challenger Jeffrey Galero in 2 rounds, blowing away a man who had gone 12 rounds with WBC champion Wanheng Menayothin. It seemed like Koura came out with the intention of making a statement and about 50 seconds into the fight he seemed to shake Galero, who saw out the round but seemed weary of Koura's power. In round 2 Galero had some success, landing a solid right hand, but that seemed to merely anger Koura who physically bullied his man for much of the round before landing a devastating right hand that sent Galero to the canvas and forced the referee to stop the contest. Although this bout wasn't televised it was featured on the boxingraise service, giving subscribers the chance to see Koura in action.

At the moment it's clear that Koura is a work in progress, though he already seems to be showing some devastating power, lovely speed and accuracy and impressive physicality, which he showed in bullying Galero. There is still a lot of questions for Koura to answer, but we expect to see a lot of answers over the next 12 months, with the youngster likely to fight in his first title contest in the next 12-18 months. Aged 22 however he has got time further develop before rushing him in with the likes of Wanheng Menayothin or Knockout CP Freshmart.

(Image courtesy of boxmob.jp)
Powered by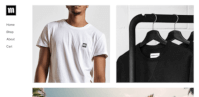 Create your own unique website with customizable templates.