Hayate Kaji
The Teiken boxing gym in Tokyo is the most successful in Japan and has given us a host of notable fighters, including recent worlds champions like
Shinsuke Yamanaka
and
Takashi Miura
. Sadly though it's dominance at the top of the Japanese scene has faded in recent years with retirements not only of Yamanaka and Miura but also the likes of Toshiaki Nishioka, Toshiyuki Igarashi and Yu Kimura.
With all the changes at the gym it seems clear that Teiken are looking towards the future and are looking to develop more fighters as the next generation rises through the ranks. They include the likes of Japanese Super Featherweight champion Masaru Sueyoshi and explosive youngster
Hayate Kaji
(10-0, 8) who is possibly the best prospect currently at the gym.
Aged 21 Kaji is one of the few top prospects to not have any major amateur success. Neither Boxmob or Teiken list any amateur achievements for Kaji. Despite the lack of pedigree in the unpaid ranks he has looked like a genuine natural since making his debut back in February 2015, as a 17 year old.
On his debut, a 4 round bout at the Korakuen Hall, Kaji stopped fellow debutant Tomonari Odaira in 93 seconds. Less than 2 months later he was back in the ring and scoring another opening round win as he took out Musashi Yoshino in just 72 seconds. The win over Yoshino saw Kaji qualify to the next round of the 2015 Rookie of the Year. He would be given a walk over win in the Rookie tournament in June, when a bout against Koji Kannami fell through.
Kaji's next bout, would take place in September, after more than 5 months out of the ring and would see him take on the then 5-1 Takunari Yokoyama, who's only loss had come to 2014 Rookie of the Year winner Kenya Yamashita a year earlier. Yokoyama would be a tougher test than Kaji's previous opponents, but would still lose a clear decision to the teenager who would move into the East Japan Rookie of the Year final.
---

Sadly, for the second time, Kaji would have a walk over as he would have had to fight Teiken stablemate Ryo Matsubara in the East Japan final, something Japanese rules forbid. It was Matsubara who would miss out with Kaji progressing to December's final. In the final he would record his third opening round stoppage in just 4 bouts, as he blasted out Taiyo Inoue in just 145 seconds to claim the All Japan Rookie of the Year crown.

Having taken just 7 rounds to claim the Rookie of the Year it was clear that, even as a teenager, Kaji was a powerful puncher and someone who was going to be hard to match.

In his first bout of 2016 Kaji was forced to go longer than he had ever gone before, with Yu Yan lasting into round 5 with Kaji, before succumbing to the youngster's power a brutal combination in Kaji's own corner. Sadly Yan's resistance wouldn't be matched for a while with Kaji slicing through Sitthiphong Saithong, Suriya Puttaluksa and Renan Portes in a combined 4 rounds.

The quick wins for Kaji looked great, and getting a chance to spar with Shinsuke Yamanaka was certainly doing the youngster's a world of good in the gym. Sadly however it all seemed like ot had just as many negatives as positives. Rather than working on his flaws and his issues he seemed to feel like he was going to take everyone out easy, that no one at 115lbs could stand up to his power and that he wasn't just a good prospect but was a sensational fighter. That arrogance almost cost him in December 2017 when he took on Filipino Jun Blazo and wasn't just taken 8 rounds, but was pushed all the way.

Going into the bout with Blazo we saw rumours that Kaji wasn't listening in the gym, was falling in love with his power and had become over-confident. His stamina seemed to be massively questionable and his defenses wide open. He managed to do enough to earn the victory, with a narrow decision, but had clearly under-performaned and was, for the first time made to look somewhat ordinary, not like one of the top prospects in Japan.

Thankfully it appears the struggles with Blazo served as a wake up call to Kaji who looked back to his best this past May when he completely destroyed Kichang Kim, using some brutal body shots, and spiteful headshots. This was a real return to form from Kaji, and it was back to the combinations, power and speed that had seen him win over so many fans early in his career.

Kaji will be back in action on September 1st as part of the Dynamic Glove / Asign Bee show which will be televised on G+, with the youngster scheduled to face a Thai foe. The hard hitter will be expected to pick up his 11th straight win here, and will be looking to prove, again, to Teiken that he's taking things seriously. If he can do that then there is every chance they will entrust him to be prepare for, and be ready for, a title fight in 2019. It may not be a Japanese or OPBF title fight, but he will almost certainly claim a title in 2019, be it Japanese Youth, WBC Youth or WBO Asia Pacific.

At his best Kaji is a brilliant, fast handed, combination punching pressure fighter, with seriously spiteful power. The rumours from the gym are that he was taking the fight to Yamanaka when they sparred and it's clear he's very self confident. He is fantastic with his body shots, his combinations are brillaint and he is naturally one of the hardest hitting youngsters in the sport. The only real question is about his attitude, his mental capacity for the sport and the respect he has for the trainers at the Teiken gym. If he can show he respects his trainers and that he's hungry to succeed then the sky really is the limit for Kaji, and he could well end up being one of the next Teiken world champions.

(Image courtesy of boxmob.jp)
Powered by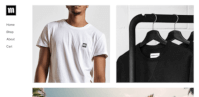 Create your own unique website with customizable templates.