Japanese fighter

Keita Obara

(15-1-1, 14) began Saturday as a fighter who was set to make an impression on US audiences and looking to take a huge step towards a world title fight. He ended the day however a man who had been flat out robbed on his US debut, in a bout that he seemed to clearly win despite the decision of 3 ringside judges, who each appeared clueless in their scoring of a bout that was simply one-way traffic for the most part. Whilst Obara will feel robbed it's fair to say his foe,

Walter Castillo

(26-3-1, 19), will feel he got a very early Christmas present as Castillo was gifted a majority draw.

The first 3 rounds were moderately competitive, with Castillo trying to not to be intimidated by Obara's power. From then on however the fight was all Obara's as the Japanese fighter showed off his impressive combinations, hurt Castillo a number of times and seemed to rack up the roads with ease whilst Castillo was wilting under the pressure of Obara's assault.

From round 4 to round 12 it was difficult to make a case for Castillo clearly winning a round, he had his moments but never enough sustained success to really suggest that a round was his. Instead it was Obara who showed off his under-rated movement, his sharp and powerful punching and his intelligent offensive work.

Despite arguably being shut out for 8 straight rounds Castillo was awarded a draw with two judges giving cards of 114-114 whilst the third judge had a card of 115-113 to Obara, despite having the right winner even they didn't seem to have been watching the action in the ring.

Sadly for Obara the draw brings a 15 fight winning run to an end, however the performance did see him impress with many fans Stateside being impressed by Obara and disappointed with the result.
Powered by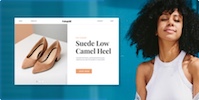 Create your own unique website with customizable templates.