Sources in Japan have began to report that Ioka have made an offer to match the WBA Flyweight champion

Kazuto Ioka

(20-1, 12) [井岡一翔] against IBF champion

Johnriel Casimero (23-3, 15) for a bout that would be held on New Years Year in Osaka, in what would be a major Flyweight unification bout and decide the division's #1 fighter.


Ioka, a 3-weight world champion, had been hoping to secure a fight with former WBA "super" and WBO champion Juan Francisco Estrada, before Estrada abandoned the division to focus on chasing Super Flyweight gold. When Ioka was chasing that bout it was being pencilled in for a year ending Osaka show, with Estrada no longer in the division it appears Ioka is looking elsewhere for major bouts and his team have reached out to Casimero to fill the void they had hoped Estrada would fill.

For Casimero the offer will be a welcome one. It guarantees a large pay day for the Filipino and gives him a chance to prove himself as the top Flyweight, something he appeared to want earlier this year when Roman Gonzalez was in the division. It will also see him adding another stamp on his passport as his incredibly world tour of boxing continue. In the last 2 years he has fought in Mexico, Thailand, China and England, and prior to that he had also fought in the Panama, Argentian, South Africa and Nicaraua, as well as his native Philippines.

Although no news from anyone connected to the two camps has been revealed it does seem like a bout that both teams would pursue with both wanting to prove themselves as the #1 in the division. Incidentally a win for Ioka would see him unifying titles for the second time in his career, following the WBA-WBC unification at Minimumweight against Akira Yaegashi, whilst Casimero would unify titles for the first time and claim his first WBA affiliated title, having previously held IBF and WBO belts.

If the bout is going to be made w suspect news will come over the following few weeks as promoters dash to put together their end of year shows, of which we know Ioka, Watanabe and Ohashi will be doing, with Ohashi's expected to come a day or two earlier than the others, and rumours are that Hatanaka could also be involve in a year ending show with Japan again finishing a year with a flurry of excitement in the ring.
Powered by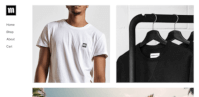 Create your own unique website with customizable templates.