Eri Matsuda
We know a lot of fans don't pay attention to female boxing and, in a way, that's a shame given there is plenty of talent out there. Sadly though it's understandable that fans don't have much interest with so few fights on UK and US TV actually being good to watch. All too often the bouts are mismatches, with promoters looking to create a star by putting them in show cases rather than real fights. This has been seen a lot with the way fighters like Claressa Shields, Katie Taylor and Nicola Adams have been matched. The top former amateurs are all fighting relatively weak opponents in bouts that are supposed to be about them winning, and looking good.
In other countries however, Mexico, Argentina and Japan for example, the top female fighters actually fight in bouts that are more like those of the top male counterparts. The top fighters in divisions, which are typically deeper at the lower weights, are facing off against other top fighters. This has lead to much better fights, and things like
Naoko Fujioka
Vs Shindo Go and Saemi Hanagata Vs
Yuko Kuroki
III are amazing fights between well matched fighters.
Another Japanese fighter who we expect to see in those two bouts early on is
Eri Matsuda
(2-0), the current OPBF Atomweight champion. Given she has fought only twice as a professional yet has already picked up her first title it should be no surprise to hear that Matsuda is a tremendous talent, and has a pretty natural affinity to the ring.
---
In the amateur's Matsuda reportedly ran up a 21-12 (9) record, which isn't spectacular, at least not given the insane fast track she's on as a professional. Despite that she turned professional this year and immediately got a B license, allowing her to fight in 6 round bouts from the off. The view seemed to be that her style would be more suited to the professional style than the amateur style, and it was clear that her team knew what they were doing.

In her first professional bout, in August 2018, Matsuda took on

Sana Hazuki, who had twice fought for the Japanese Atomweight title, in a 6 round bout. Hazuki showed little respect of Matsuda's reputation and took the fight straight to the debutant. Matsuda would however settle after the early pressure and found her footing in the bout en route to a hard fought and well earned decision win. Despite being under pressure Matsuda looked sharp, boxing off the back foot and using her southpaw straight brilliantly well. Matsuda showed not only skills and movement but also amazing composure,something that we don't typically see from a debutant.

In her second bout, in December 2018, Matsuda faced off with Minayo Kei and this time Matsuda managed to have things pretty much all her own way. At range she dominated Kei with her movement, and sharp straight punches. On the inside she neutralised Kei, tying her up, and generally controlled the pace, distance and style of the fight, en route to a clear 8 round win. It seemed clear that Matsuda had learned from her debut, and learned to cope with pressure, and then managed to add that to her considerable skills.

At the moment it's unclear what the future holds for Matsuda but with an OPBF title already around her waist it's hard to see anything but world titles. Within just 4 months she debuted and won her first professional title. It's hard not to imagine her fighting for a world title by the end of 2019. G

iven her style, her ability to box on the move and her impressive physical traits, she's very tall for an Atomweight fighter, there's a good chance she'll managed to become a multi-weight champion and fill out into a fighter who can make 115lbs with no problem in the years to come.

​(Image courtesy of boxmob.jp)
Powered by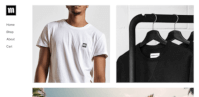 Create your own unique website with customizable templates.