Last night fight fans at the Boca Raton Hotel & Club in Florida saw a couple of unbeaten, and promising, Kazakhs in action.

The first of those was was the heavy handed Zhankhozh Turarov (21-0, 15) [Жанкош Тураров] who extended his perfect record with his first win of the year, stopping Gustavo Garibay (13-9-2, 5) at the very end of round 3. Garibay had come to win and was happy to let his hands go, but the Kazakh showed some lovely movement to slip shots and counter. Sadly for Garibay his failure to ever make an impact on Turarov showed again in round 3 before the Kazakh began to open up a but more, dropping Garibay mid way through the round. Having had his man down Turarov went for the finish and unloaded on Garibay who was shipping some solid shots whilst the referee looked closely at him. Right on the bell Garibay was dropped again, the result of a right hand on the button. He recovered to his feet and looked like he was heading to the corner whilst the referee waved the bout off.

The other Kazakh in action was Kanat Islam (24-0, 19) [Қанат Ислам], who got a genuinely decent work out against Mexican veteran Norberto Gonzalez (23-9, 13), in a bout for two regional baubles. Gonzalez brought the pressure but lacked the foot speed and movement to cope with Islam who eased himself into the bout and began push Gonzalez back with a consistent and busy jab. A clash of heads in round 4 let Gonzalez in some minor discomfort but the following round the right eye was cut, with the fighter claiming a head clash. The blood flowed freely from the cut but was handled very well by his corner. Sadly for Gonzalez he never looked capable of making a mark on the Kazakh, and was again angered by an apparent headbutt in round 8. In the final round Islam was deducted a point, for using the elbow, but by then it was clear Gonzalez was going to need a KO to claim a victory, and he had never looked like he was going to get one.

The scores were announced after the 12th round, and there was no surprise when Islam was announced as the winner.

Powered by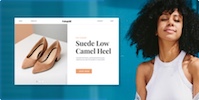 Create your own unique website with customizable templates.