Shakhram Giyasov
In the past Uzbekistan hasn't been a boxing powerhouse. There have been good Uzbek fighters, such as Artur Grigorian and Ruslan Chagaev, but they have been few and far between. What hasn't helped is that top amateurs, like Karim Tulaganov and Muhammad Abdullaev have failed to impress in the professional ranks and as a result the sport really hasn't had the burst that it needs to build on. Thankfully however it looks like that is set to change and Uzbekistan looks like it is set for a golden age, with money going into the amateur ranks and top amateurs turning professional to chase world titles and glory.

It seems as if there has been a very sudden but very clear shift in boxing in Uzbekistan, and the fighters from the country are happy to spread their wings from the Central Asian country and make a name for themselves. As part of that mentality shift the fighters who were top amateurs are now chasing glory at an amazing rate, and it's clear they are full of belief in what they can achieve. They seem confident that their talent doesn't need to be nurtured with a softly softly management style and instead they can chase dreams and chasing them quickly.

One fighter who is proving that is US based Uzbek Shakhram Giyasov (4-0, 3) [Гиясов, Шахрам Джамшедович] who despite being a professional novice has faced 4 fighters with winning already. In fact his opponents to date have had an excellent combined record of 84-23-1.

Giyasov, from Bukhara in Uzbekistan, was born in July 1993 and had been inspired to box by his father and grandfather, who had both tried to become boxers but other things had come up and prevented them from becoming stars in the sport. Despite their failures they pushed Shakhram into becoming an athlete and have supported him through his development to become a fighter. As well as the family inspiration he had also been impressed by Muhammad Abdullaev, who had claimed an Olympic gold medal in 2000, and 2-time World Amateur Champion Abbos Atoev. With those men being regarded as hero's of Uzbekistan Giyasov wanted to follow in their footsteps.
---
As a teenage Giyasov proved to be a talented amateur reaching the semi final of the Sidney Jackson Memorial in 2012, losing to current professional prospect Shohjahon Ergashev. The following year he would again compete on the international stage as he travelled to Bulgaria and took part in the Strandja Memorial.

Although his talent wasn't questioned it wasn't until 2014 that he really shined. It was the year he claimed the gold medal at the World University Championships. The same year he would come runner up at the Uzbekistan national championships, beating Kudratillo Abdukakhorov on route to the final before losing Fazliddin Gaibnazarov. He would also shine at the World Cup of Petroleum Countries winning a gold medal there too, over-coming the likes of Lorenzo Sotomayor and Shavkat Rakhimov.

In 2015 Giyasov moved from competing at 64KG's to fighting at 65KG's and went on to claim the Uzbek national title. That sort of achievement lead to more success as Giyasov joined World Series Boxing (WSB) the following year and qualified for the Olympics, winning all all of his bouts as the Asian Olympic Qualifiers.

At the Olympics Giyasov caught the attention of fans with impressive performances Youba Sissokho, Eimantas Stanionis, the much fancied Roniel Iglesias and Mohammed Rabbii to reach the final Sadly for Giyasov he would come up against Kazakh fighter Daniyar Yeleussinov, who defeated him in the gold medal bout. By then though he had become someone who fans eager to see turn professional. It was a great chance for him to turn over and he essentially had his pick of promoters. Instead he stayed amateur, competing in the WSB, with mixed success.

Although Giyasov to shine in the WSB his decision not to turn professional didn't hinder him and instead 2017 was a stellar year for him.

In April 2017 Giyasov would go on to claim a silver medal at an International Tournament in Bangkok, losing to Kazakh Sadreddin Akhmedov in the final. The following month Giyasov would claim the Asian Championship gold medal, being 1 of 9 Gold medal winners from the outstanding Uzbek team. Later the same year Giyasov would become the World champion, claiming the World Amateur Championship gold medal in Hamburg, beating the likes of Pat McCormack and Roniel Iglesias along the way.

With 2017 being such a big year for Giyasov he continued to have promoters pursuing him to become professional. That would happen in early 2018 when Giyasov, along with countryman Murodjon Akhmadaliev, signed promotional deals with Andrey Ryabinsky and his "World of Boxing" promotional company, with Ruslan Khusinov set to manage his career.

Giyasov woould make his debut at the King's Theatre in Brooklyn, where he would face the then 10-2 Nicolas Atilio Velazquez, who lasted just 15 seconds. The following month Giyasov would take on Hungarian tough guy Gabor Gorbics, who would lose a 6 round decision to the Uzbek hopeful. The bout wasn't competitive, but was a great chance for Giyasov to test his stamina against an opponent who was there to survive and take Giyasov rounds

This past July Giyasov would put on another great performance, stopping Daniel Echeverria in 71 seconds. Prior to the contest Echeverria had been stopped a few times, but had lasted into round 7 with Lithuanian prospect Egidijus Kavaliauskas in his previous fight.

The Uzbek fighter would continue to step up in class, and August 2018 he took on the teak tough Albert Mensah of Ghana. Mensah had never been stopped in 38 bouts and although he was 35 years old with a 16 year career behind him he was considered a fantastic test for Giyasov. Instead it was a showcase for Giyasov who broke down Mensah with body shots, before the Ghanaian was stopped, in just 3 rounds.

Aged 25 Giyasov is one of the brightest prospects in the sport today. He's technically sound, something you'd expect from a fighter with his amateur pedigree, but he's not a boring fighter. Instead he's aggressive, he's in an opponents face, has brilliant combinations with a frighteningly effective body attack. Unlike many amateur standouts he brings a flair to professional boxing, something he appears to share with a number of other Uzbek prospects. It seems clear that they aren't just good fighters, but entertaining ones, look to put Uzbekistan on the boxing map.

At the moment it's unclear with Giyasov will fight next but it is almost certain to be another tough opponent with Giyasov almost certainly on the fast track to a world title. Given the skill set he has even the strong Welterweight division should be worried about what he's bringing to the ring.

(Image courtesy of ​sputniknews-uz.com)

Powered by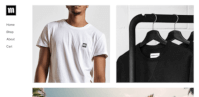 Create your own unique website with customizable templates.