Unbeaten Kyrgyzstan born Russian based Light Heavyweight sensation Dmitry Bivol (9-0, 7) extended his winning run earlier today and recorded his first defense of the WBA "interim" Light Heavyweight title as he secured a 4th round TKO win over the out gunned Robert Berridge (29-6-1, 21).

Bivol, who won the title last year when he took a wide decision win over Felix Valera, dominated Berridge from the off with his sharp offensive work. The defense of Bivol was flawed, with Berridge tagging Bivol clean a few times, but at no point did Bivol look under any real pressure before starting to break down Berridge who was down twice in round 3. It seemed that Bivol upped the ante after being tagged and from then on Berridge always looked like time was running out on his title challenge.

In round 4 Bivol's assault continued, dropping Berridge for the third time in the bout and cutting him badly over the right eye. That cut forced the doctors to stop Berridge, in what was somewhat of a relief for the New Zealander, who appeared to be on the verge of being badly beaten up.

For Bivol the bout showed some flaws, and it's clear there is work to do before he takes on the elite Light Heavyweights, however for a fighter with just 9 fights he looks a sensational talent with an incredible ceiling. Sadly for Berridge the result was a case of the butcher being butchered by a fighter several levels above him.
Powered by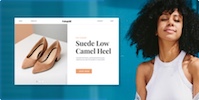 Create your own unique website with customizable templates.