Sho Kimura
In 2017 we saw a number of Asian fighters announce themselves on the world stage. Some of those fighters were expected to make a name for themselves, fighters like
Hiroto Kyoguchi
and Jerwin Ancajas, others were merely climbing back up to the top, such as
Srisaket Sor Rungvisai
. There was also the bizarre case of
Sho Kimura
(16-1-2, 9) who seemed to come out of nowhere to become one of the great success stories of the year and a man who really shook up the Flyweight division with two genuinely big wins over world class veterans.
Kimura began boxing as a child at a local gym when he was a child but never seemed to do much in the unpaid ranks, with no clear reports on any success or amateur record. That's not to say he didn't fight as an amateur, but his amateur background has certainly not been widely reported and he certainly didn't have any major success as a fighter before turning professional in 2013.
Debuting at the age of 24 Kimura was a relatively old debutant for someone without much of an amateur background. Sadly for Kimura he wasn't just old when he debuted but also looked out of place in the ring, losing in just 75 seconds to fellow debutant Shosuke Oji. The loss was one that didn't bode well for Kimura's future, though strangely Oji would never actually have a second fight and his potential appears to have been lost in the sport, despite a notable debut win.
​
Kimura's desire was clear and just 3 months after his debut he bounced back with a decision win over Akira Kokubo. He would then second his second win as he out pointed Ryo Irie and moved to 2-1 to end 2013.
Having got his career going with back to back wins, following his disastrous debut, Kimura made his international debut, kicking off 2014 with a bout in Nakhon Ratchasima, Thailand, against Rungkeat Sithsaithong. The bout saw Kimura score his third straight win before returning to Japan to out point Katsunori Shimooki just a few weeks later. Kimura's activity would remain bust through the year with a subsequent wins over Yuma Kudo and a draw in a rematch against Kokubo to end the year with a record of 5-1-1.
---
he draw with Kokubo was followed by a draw against Isao Aoyama as Kimura's moment seemed to stop. The bout with Aoyama was Kimura's first over the 6 round distance and the under-rated Aoyama, who had reached the 2011 Rookie of the Year final, and was a real slugfest that saw neither man ever really establishing themselves as the dominant force in. Despite drawing the bout gave fans a chance to see glimpses of the fighter that Kimura would become, a raw, tough and powerful warrior who comes to fight and refuses to accept a loss.

Having had back to back draws to end 2014 and start 2015 Kimura likely knew he was going to have to improve and showed some of those improvements in May 2015, when he defeated Tomoyuki Kaneko and began to look more and more confident in the ring, as if he was starting to truly believe in himself. That belief followed him, and he fought for a second time in Thailand, where stopped Saichon Or Ounsuwon in Bangkok in July 2015. It was Kimura's first stoppage win but was quickly followed up by stoppages against Ryo Narizuka and Naoki Shoda.

To end 2015 Kimura was 9-1-2 (3), he had scored 3 straight stoppages and was an A class fighter in Japan, having earned the A class license. The moment he had built in late 2015 rolled into 2016, a year that really saw Japanese fans take notice of him, for possible the first time. He would begin the year by stopping the usually durable Takayuki Teraji in 3 rounds then follow that up with a stoppage against Yamato Uchinono before destroying Thiraphong Phaepho inside a round as he returned to Bangkok. That stoppage was Kimura's 6th straight stoppage win and he looked a million miles from the main who failed to score a stoppage in any of his first 9 bouts.
The success Kimura was having saw him climb up the rankings. By November 2016 he was ranked #2 by the OPBF, #3 by the WBO in the Asia Pacific region and #11 by the JBC. Those rankings opened him up to title fights, and on November 13th 2016 he took on the then unbeaten Masahiro Sakamoto for the WBO Asia Pacific Flyweight title. The bout was a fantastic match up between two hungry fighters looking for their biggest win to date and although Sakamoto looked the more skilled, showing more nuances of boxing, the hunger of Kimura was able to take him to the win. Every time Sakamoto seemed to show his boxing skills Kimura walked through him, fighting like a man possessed and refusing to back down. It was a brave but enthralling performance from Kimura who took the majority decision and claimed his first professional title.

Having scored the biggest win of his career towards the end of 2016 it took almost 6 months for Kimura to return to the ring, though when he did he did so in style, fighting in Hong Kong where he stopped Wisitsak Saiwaew. That win saw Kimura travel away for the 4th time in his career and it wasn't long before his passport got used again with the Japanese fighter travelling to the Chinese mainland to take on local hero Zou Shiming.

Shiming had been a former amateur legend and, as a professional, had won the WBO Flyweight title in 2016. In Shiming's first defense he took on Kimura, who was expected to be an easy mark for the highly skilled, though often frustrating, Chinese star. Instead however Kimura broke down Shiming, battering him into submission in the 11th round of a break out win. The fight had supposed to be an easy defense for Shiming but Kimura refused to read the script, continually pressured the local star and eventually forced Danrex Tapdasan to stop the contest, with Shiming seemingly a broken fighter.
The win over Shiming was a big loss for Chinese boxing, but the fans didn't show any anger or dislike to Kimura. Instead they seemed to adopt him, and he has since become a celebrity in the country, with fans and the media falling in love with the affable and exciting Japanese warrior. The win over Shiming saw Kimura becoming a bigger name in China than in Japan and saw him also become the first ever Japanese fighter to win a world title on Chinese soil, an impressive claim to fame.

In his first defense of the title Kimura returned to Japan and took part in a thrilling war with former WBC champion Toshiyuki Igarashi at the very end of 2017. The bout was a thrilling back and forth early on, though as with the Shiming bout we saw Kimura's physical strength and will to win eventually wearing down his more experienced opponent. The win further boosted Kimura's standing in the sport and gave his Japanese profile a massive shot in the arm, with the bout being televised live across Japan on TBS, and it's affiliates.

Coming into 2018 we have seen various fighters being linked to Kimura, including Paddy Barnes, and it's clear that there are offers on the table for him when he returns to the ring later this year, after some much deserved time to enjoy the brilliant year he had.

Although not part of a huge gym Kimura fights out of the Aoki gym, and has a tremendous relationship with mentor, and gym chairman, Masayuki Ariyoshi. The relationship between the two seems like like a fighter-promoter one and more of a father-son one with Mr Aroyoshi bringing out the best in the fighter. The relationship between the two is part of the reason why Kimura's career has gone so far despite the terrible start, and it's clear that he's improved, an incredible amount over the last few years. He may not be the best Flyweight out there, but no one will have an easy time against the Japanese Cinderella man, who is fighting for success, and to improve his quality of life.

​(Image courtesy of Aoki Gym)

Powered by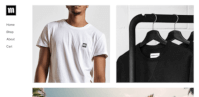 Create your own unique website with customizable templates.