As, has become custom in recent years, the calendar for December is genuinely stacked, from wall to wall, making it probably the busiest month for us arguably ever! As a result we'll be breaking our "What's to come" into 3 different parts. The first part, this one, will look at the hectic start to the month, covering everything from a world title fight to a former world champion returning after more than a year away to great looking prospect Vs prospect match!

December 1st-

Mark Anthony Barriga (9-0, 1) Vs Carlos Licona (13-0, 2)- USA

A crazy December 1st starts Japan, but the highlight of the day is in the US due to a stacked American card. Among the bouts on that card is an IBF Minimumweight title bout, as the Filipino sensation Mark Anthony Barriga takes on Carlos Licona, for the title that was vacated by

Hiroto Kyoguchi

. We've not seen anything much of Licona but Barriga has always impressed and we're expecting this to be an excellent technical contest.

Valentine Hosokawa

(23-6-3, 10) Vs Takashi Inagaki (20-17-2, 9) -Tokyo, Japan

Japanese Light Welterweight champion Valentine Hosokawa returns for his second defense as he takes on fellow veteran Takashi Inagaki. This bout looks like it's going to be one sided, at least on paper, but Inagaki will know that this will be his final shot, and will almost certain risk it all for a chance to become a champion, after previously coming up short twice.

Yukinori Oguni (19-2-1, 7) Vs Arega Yunian (6-11, 1) - Tokyo, Japan

Former IBF Super Bantamweight champion Yukinori Oguni returns to the ring after more than a year out, as he fights in a tune up bout against limited Indonesian visitor Arega Yunian. This really will be a mismatch, but it's great to see the popular Oguni back in the ring and he's seemingly got serious plans for 2019.

Kayoko Ebata (12-7, 6) Vs Etsuko Tada (17-3-2, 5) - Osaka, Japan

The Barriga Vs Licona bout isn't the only world title fight this coming Saturday, as WBO female Minimumweight champion Kayoko Ebata defends her title against former WBA and IBF champion Etsuko Tada. Ebata is looking to make her second defense of the belt, and if we're being honest a loss will almost certainly end her career. The talented Tada isn't the fighter she once was, but is the younger fighter and will likely be the crowd favourite here.

Eri Matsuda (1-0) Vs Minayo Kei (6-3, 1) - Osaka, Japan

Talented novice Eri Matsuda looks to claim her first title in just her second professional bout, as she takes on Minayo Kei in an OPBF Atomweight title fight. This could be a good test for Matsuda, who is tipped to have a very successful career, and if she wins she could well end up moving into world title bouts by the summer of 2019. For Kei this is a chance to over-come a touted opponent.

Wakako Fujiwara (6-2-2, 2) Vs Kimika Miyoshi (13-11-1, 5) II - Osaka, Japan

The relatively unknown Wakako Fujiwara shocked Kimika Miyoshi earlier this year, to claim the OPBF female Featherweight title. Now she'll be looking to repeat the feat in a rematch against the former champion, and former world title challenger. It's hard to see where the loser goes from here, whilst the winner may well end up moving in the direction of a world title fight in the new year.

Kasumi Saeki (2-0, 1) Vs Wassana Kamdee (3-4, 2) - Osaka, Japan

Matsuda isn't the only novice looking to claim their first title very early in their career as Kasumi Saeki looks to claim the WBO Asia Pacific Female Minimumweight in just her third bout. The talented Saeki will be up against Thai visitor Wassana Kamdee. We suspect Saeki will win, but we're more intrigued by her performance, rather than just the result.

Reiya Konishi

(16-1, 6) Vs Richard Rosales (13-7-2, 7) - Osaka, Japan

Former world title challenger Reiya Konishi looks to make his first defense of the WBO Asia Pacific Light Flyweight, and move a step closer to a second world title fight as he takes on Filipino Richard Rosales. The talented Konishi failed to shine in his title win, but is expected to look really good against Rosales. To his credit Rosales has mixed with good opponents, but isn't expected to be a serious test here.

Masao Nakamura (24-3, 23) Vs Carlo Magali (23-10-3, 12) - Osaka, Japan

Another Japan Vs Philippines bout will see former OPBF Super Featherweight champions Masao Nakamura and Carlo Magali face off for the vacant WBO Asia Pacific Super Featherweight title. The heavy handed Nakamura was once tipped for big things, but has shown a frailty through his career, whilst Magali has a very misleading record and he can be a nightmare at this level. We're expecting a pretty exciting tear up when these two get in the ring together, and the winner will take a huge step towards a potential WBO world title fight.

December 2nd-
Arata Matsuoka (6-6, 4) Vs Hikaru Ota (9-8, 5) - Hyogo, Japan

In a bout for the Japanese Youth Flyweight title we'll see Arata Matsuoka and Hikaru Ota face off. This bout doesn't scream amazing on paper, but these youth title bouts are typically very good to watch and this one looks amazingly competitive, with both being very limited fighters. In a way it's a shame that these two are fighting for a title vacated by the brilliant Junto Nakatani, but we should at leats get a 50-50 bout, something we wouldn't have got had Nakatani defended the belt against one of these two.

Hikaru Matsuoka (14-4-3, 2) Vs Noboru Osato (10-6-4, 2)- Hyogo, Japan

A second Japanese Youth title fight will see Hikaru Matsuoka take on Noboru Osato for the Super Bantamweight belt. Hikaru Matsuoka, is the twin brother of Arata Matsuoka, from the Flyweight bout, and we could potentially see twins ending the day as Japanese Youth champions. Osato is however a very capable fighter and footage of both men suggest that this will be a match up between two technically capable fighters each looking to box at range in what could an interest chess match.

December 3rd-


Satoshi Shimizu

(7-0, 7) Vs Takuya Uehara (16-0, 10) - Tokyo, Japan

Reigning OPBF Featherweight champion Satoshi Shimizu will be looking top make his 4th defense, and take a huge step towards a world title fight as he takes on unbeaten challenge Takuya Uehara. The champion, a 2012 Olympic bronze medal winner, is a technically flawed fighter, but one who has serious power and throws from awkward angles. Uehara is a more technically fighter, rather than the free swinging and unorthodox style of Shimizu, but it is the challenger who is taking a massive step up in class.

Hinata Maruta

(7-1-1, 6) Vs

Tsuyoshi Tameda

(18-3-2, 16) - Tokyo, Japan

A brilliant prospect vs prospect bout for this part of the month will see the very highly regarded Hinata Maruta taking on the heavy handed Tsuyoshi Tameda in a really outstanding bit of match making. Maruta is the more naturally gifted, and when he made his debut he genuinely impressed, beating Jason Canoy, but has yet to really show what he can really do. Tameda is a real brutish puncher, with several wins of note, but he has come up short against the better boxers he's been up against. This could seriously be the bout of the month and is fantastically matched!

---

This coming Sunday sees the debut of the man who is supposed to be the next big star of Japanese boxing,

Hinata Maruta

. The 18 year old is looking to make a huge splash as he takes part in a true baptism of fire and takes on world ranked Filipino fighter

Jason Canoy

(24-5-2, 18), a big puncher with a solid chin and a real point to prove.

Through history various fighters have jumped in a the deep end and whilst not all of them turned out as stars some did. Here we take a look at several other fighters who debuted against a very high level of competition.

Fidel LaBarba

(October 14th 1924)

In 1924 Fidel LaBarba won the Olympic Flyweight gold, just months later he turned professional and took on the very experienced

Frankie Grandetta

(then 21-13-11). The bout was only a 4 rounder but it was a very impressive showing by the 19 year old LaBarba who battered Grandetta though couldn't force a stoppage. Interestingly 3 of LaBabra's next 4 bouts saw him up against the great Jimmy McLarnin, with whom LaBarba went 0-2-1.

Although LaBarba did pick up a couple of losses and a couple of draws he did manage to claim the NBA Flyweight title in just his 11th professional bout, beating Frankie Genaro in August 1925 and he was later inducted in to the IBHOF.

Samart Payakaroon

(August 24th 1982)

Muay Thai great Samart Payakaroon was another Thai who jumped in at the deep end. Aged 19 at the time Samart debuted against former WBC Light Flyweight champion

Netrnoi Sor Vorasingh

(who entered the bout 29-6, 15). At the time Nernoi was showing signs of his hard career, and had been stopped in 2 of his previous 3, though at 23 years old and fighting from the southpaw stance the 23 year old former champion was still a very formidable opponent, who took Samart the distance in a 10 round bout.

It would take less than 4 years for Samart to go on to claim his first world title, winning the WBC Super Bantamweight title in January 1986, stopping the great Lupe Pintor for the belt.

Rafael Marquez

(September 14th 1995)

Rafael Marquez, the "lesser" of the two fighting Marquez brothers, debuted back when he was 20 and was thrown in to an unusual bout with former WBC Bantamweight champion

Victor Rabanales

(then 39-14-2, 21), who was then a 32 year old looking to get another shot at a world title. The bout saw Marquez suffer an 8th round TKO loss to his fellow Mexican thought the bout would be a controversial one with many, including Marquez himself, considering it as an exhibition.

Despite the loss Marquez certainly went on to have a great career claiming the IBF Bantamweight and WBC Super Bantamweight titles during his career, though is of course best remembered for his for 4 fight series with Israel Vazquez.

Vasyl Lomachenko

(October 12th 2013)

Ukrainian amateur great Vasyl Lomachenko caused a storm just over 2 years ago when he debuted in a WBO International Featherweight title fight against the then world ranked

Jose Ramirez

(who was 25-3, 15). At the time the bout was seen as a great test for Lomachenko, and the sort of measuring stick that the 2 time Olympic champion needed. As it turned out it was a fun bout that showcased Lomachenko's defensive ability and poise, as well as his shot selection as he took Ramirez apart in 4 rounds.

Sadly Lomachenko's dream to set a record by claiming a title in his second fight failed to materialise as he was beaten by Orlando Salido, but he did tie the record of

Saensak Muangsurin

as he won a title in his third professional bout, defeating Gary Russell Jr for he WBO Featherweight crown.

---

As far as Japanese fighters, it's fair to say that Maruta isn't the only one to face a tough challenge, but he's arguably facing the toughest opponent of any. Saying that however a number of Japanese fighters have fought solid competition in recent debuts.

Naoya Inoue

(October 2nd 2012)

Japanese wunderkind Naoya Inoue

made his debut against the then Filipino champion Crison Omayao

(then 16-4-1, 4). Omayao had never been stopped and had been in with good competition, including current WBC Minimumweight champion Wanheng Menayothin and Yuki Chinen. He was however no match for Inoue who stopped him in round 4 with a brutal shot to the body. Since then win he has become the quickest fighter, in history, to become a 2-weight world champion. Despite hand issues he's set to fight in late December, making the first defense of his WBO Super Flyweight title.

Ryota Murata

(August 25th 2013)

Lomachenko wasn't the only 2012 Olympic champion to face a notable foe, as Middleweight sensation Ryota Murata

began his career with a bout against the then OPBF champion Akio Shibata

(then 21-7-1, 9). Murata was expected to to be tested but bulldozed Shibata in 2 rounds, dropping the more experienced man in the opening stanza before forcing a stoppage. Interestingly Shibata has since unified the OPBF and Japanese titles, showing just how impressive this was a debut.

Kosei Tanaka

(November 10th 2013)

Just months after Murata made his debut we saw wonderkid Kosei Tanaka make his debut as he

took on the then world ranked Oscar Raknafa

(then 12-4, 5). On paper it looked like a good test for the 18 year old "KO Dream Boy" thought it turned into a show case for the quick and skilled Tanaka who dropped Raknafa en route to a clear 6 round decision win for the youngster. Since the win Tanaka has raced to the top and claimed the WBO Minimumweight title in just his 5th pro bout, just over 18 months after this win. He'll be defending that title on December 31st against Vic Saludar.

Takuma Inoue

(December 6th 2013)

Naoya Inoue's younger brother Takuma Inoue also made an impressive debut as he faced Japanese ranked foe

Tatsuya Fukuhara

(who was 12-3-3, 3). The bout saw the then 17 year old Takum take a clear 6 round decision though was asked question by Fukuhara who later went on to prove his worth by fighting to a draw with Fahlan Sakkreerin Jr and will be fighting for a Japanese title this coming Sunday. Since the win Inoue has claimed the OPBF title and strung together a series of good wins as he has began knocking on the door of a world title fight. He'll be next in the ring in December to defend his regional title.

Ken Shiro

(August 3rd 2014)

The most recent Japanese youngster to make a statement on his debut was Ken Shiro

who debuted just 15 months ago against experienced Indonesian Heri Amol

(then 36-17-4, 15). Amol wasn't a major threat but was a reasonable threat given that he had previously fought for the PABA and OPBF titles and had held other, minor, regional titles. Ken Shiro however proved his class with a dominant win over the Indonesian who was left chasing shadows through out the bout. Since the win Ken Shiro has claimed the WBC title and is now preparing for a Japanese title fight, set to take place in December.

Of Course not all fighters who fight in tough debuts go all the way. A few example of these include-

Pete Rademacher (August 22nd 1957)
American fighter Pete Rademacher was the 1956 Olympic Heavyweight champion who likely faced the toughest debut in history, facing the then Heavyweight champion Floyd Patterson (then 32-1, 23) in what was regarded as a gross mismatch. The 28 year old Rademacher dropped Patterson in round 2 though was dropped numerous times before being stopped himself in round 6. Despite losing to Patterson, and then Zora Folley in his second bout, Rademacher did notch himself some worthwhile wins, including victories over LaMar Clark, George Chuvalo and Bobo Olson.

Rafael Lovera (September 13th 1975)
Paraguayan fighter Rafael Lovera made his debut in a bout for the WBC Light Flyweight title as he faced Luis Estaba (then 28-7-2, 20). The Paraguayan was some how ranked by the WBC Ranking Committee who appeared to believe that Lovera had actually had some experience as a professional though, in the days before boxrec, checking wasn't done in a particularly way and for whatever reason Lovera manage to debut in a title fight, like Rademacher. Sadly for Lovera he was stopped in 4 rounds by Estaba in what appears to have been his only bout as a professional boxer.

Arturo Mayan (January 7th 1994)
Not much is known about Arturo Mayan though it's widely believed that he holds the record for the shortest career of any world title challenger, with a career that lasted just 90 seconds. That 90 seconds came in his debut, an opening round blow out loss to Puerto Rican Alex Sanchez (then 12-0, 9). Sanchez was making the first defense of the WBO Minimuwmeight title, which he had won just weeks earlier, and did so with easy in what appears to have been a bout that really was a farce.

​We know we have missed some notable debuts from this short list, but we hope we have covered many of the most notable ahead of Maruta's highly anticipated match up with Canoy.
Powered by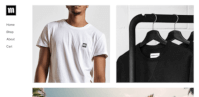 Create your own unique website with customizable templates.