Kudura Kaneko
The "Stan" countries have started to develop a lot of promising fighters, with Kazakhstan and Uzbekistan both looking like they could have a golden generation of fighters on their hands. One "Stan" that hasn't really had a break out fighter is Afghanistan, though they do have claim on a very promising Welterweight fighter, albeit one who is now based in Japan and has been since before his career began.

The fighter in question is 20 year old prospect Kudura Kaneko (8-0, 5) [クドゥラ金子], who looks like he is a real one to watch, and has done since his debut back in 2015.

Kaneko would move from Afghanistan to Japan as a child. Like many people living in Afghanistan in recent years his family fled the country to escape the Taliban, with the family settling in Chiba. The move certainly took a toll on the family, but they do seem to have settled in an environment where they don't need to be fearful of bombings, or terrorism in the same way as they back in Afghanistan.

As an amateur fighter Kaneko's career was a very short one, consisting of just a single bout which he won, before he turned professional at the age of 17.

As a professional he signed with the Honda Boxing Gym in Chiba and would make his debut on August 3rd 2015, stopping Yusaku Minami in 2 rounds at the Korakuen Hall. The performance from Kaneko was a performance one, dragging Minami into a war straight away. Within the first few seconds Minami was drown, and lucky to see off the opening round. Minamu was down again in the second round, though showed great courage to get back to his feet. Sadly for Minami he was stopped with just 2 seconds of the round left as Kaneko got off to the perfect start.

Less than 3 months after his debut Kaneko had scored his second win, stopping Kazuhiro Baba inside a round. Baba was dropped after just 40 seconds and although he recovered to his feet he simply couldn't get Kaneko to respect at the youngster chased him, eventually dropping him in the neutral corner with seconds of the round left. With just 4 seconds of the round left Baba was counted out.
---
Kaneko's activity would continue to be frequent and 3 months after his win over Baba he would return for his third professional bout, facing off with Shota Irie. For the first time Kaneko found an opponent he couldn't steam roll. Irie showed respect to Kaneko and tried to control the range with his jab and movement. Kaneko's powerful jab still landed, but for once he wasn't able to just dictate the tempo of the fight with his strength and power. Instead he was made to miss with his big shots and was actually forced to box. Despite being made to box Kaneko would do enough to take the split decision, with scores of 39-37, twice, whilst Irie got a score of 39-38 from one judge.

With his stoppage run over Kaneko looked disappointed with himself after the fight with Irie. It was however a massive learning experience and a rematch 6 months later, in an East Japan Rookie of the Year bout, saw him stop Irei inside a minute. Kaneko would trap Irei on the ropes and unload on him as the referee stepped in. The referee seemed to stop the bout a bit too early, with the stoppage coming after just 37 seconds.

Sadly Kaneko's Rookie of the Year dream would end in October, when he pulled out of a bout against Junpei Tsujimoto. That pull out would really slow down Kaneko's career and he wouldn't fight again until July 2017. When he did return he faced off against Masaharu Kaito in a 5 round bout on a Dangan card. Kaneko struggled against the southpaw stance of Kaito early on, with Kaito controlling the range with his jab and foot work, making Kaneko look slow. As the fight went on however Kaneko began to get his timing down, and in round 3 he dropped his man with a counter left hook. Kaito got back to his feet but Kaneko could smell blood and hurt Kaito with a hard right hand when the two began to trade. Another trading sequence saw Kaito left out on his feet and forced the referee to save him as Kaneko returned to ring in impressive fashion.

To end 2017 Kaneko would scored a 6 round win over Change Hamashima in November, taking a 6 round decision win. The two men would then have a rematch in May 2018, this time for the Japanese Youth Welterweight title over 8 rounds. As with their first bout Kaneko took a clear decision over Hamashima to claim his first title. In both fights it was Kaneko dictating the tempo and distance of the fight, striking hard up close and boxing well at range. In both fight Hamashima had his moments, but Kaneko was clear the dominant fighter in both contests.

Since claiming the Japanese Youth title we've only seen Kaneko fight once, stopping Filipino veteran Joel Dela Cruz in 2 rounds. Dela Cruz was dropped in the opening round before being finished off very early in round 2.

Although still only 20 years old Kaneko is a very strong and powerful fighter. He has genuine brute force power and can take a shot well. There is questions for him to answer about his boxing skills, and how he can cope with rounded movers, and those who won't brawl with him. Those questions however can be answered in the future. He is still just a boxing baby, despite the massive move from Afghanistan to Japan.

Kaneko's hope of becoming a world champion is some time away from happening, though he has stated that he wants to fight for a Japanese title next year, something that seems very doable even if he would be the under-dog.

Titles however aren't Kaneko's only for his boxing career and he has expressed the intention to pay for a school in Afghanistan out of his boxing earnings one day, giving Afghan child somewhere safe to study. A genuinely admirable goal for his career, and something we really hoping he can achieve.

​(Image courtesy of boxmob.jp)

Powered by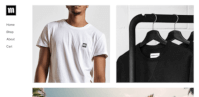 Create your own unique website with customizable templates.