This past week has been one of the quietest of the year so far, at least in terms of Asian fighters and fighters involving Asian fighters. It wasn't silent by any stretch, but much of the action was relatively low key. That however doesn't take away from what we did have.

Fighter of the Week




Ben Mananquil (17-1-3, 4)

Although his fight isn't yet available to watch, with Boxing Raise set to post next week, it's hard to argue that anyone deserves Fighter of the Week more than Filipino fighter Ben Mananaquil. The 26 year old southpaw travelled to Japan and easily outboxed Japanese youngster Tenta Kiyose on Sunday to become the new WBO Asia Pacfic Bantamweight champion.Mananquil has been one of the sports over-looked men in recent years, with a number of unlucky results on the round, including bouts with Kwanpichit Onesongchaigym and

Jing Xiang

. He did get a bit of luck last year, with a draw against

Hinata Maruta

, but generally hasn't had much luck. He didn't need it against Kiyose, dropping the Japanese fighter on route to a clear win.

Performance of the WeekReymart Gaballo (21-0, 18)

The unbeaten Reymart Gaballo is one of the forgotten men of the Bantamweight division, but he really shouldn't be. The 22 year old boxer-puncher is one of the best young fighters in boxing, and can box, bang, brawl and really excite. This past Saturday he showed how good he was as he completely destroyed the brave but outgunned Yuya Nakamura. Gaballo would drop Nakamura twice in the opening round and once in round 2 to record a 2nd round TKO. At times he looked wild, yet found the target time, and time, and time again. It was the sort of performance that deserved a bigger platform than ESPN5, and hopefully fans will find the time watch the bout, just to see how good Gaballo looked, and how good he is. We're really hoping for Gaballo to have a big bout this year, and this performance showed exactly why so many are so high on him.

Fight

Srisaket Sor Rungvisai

(47-4-1, 41) Vs

Nawaphon Por Chokchai

(44-1-1, 34)

This past week has had some good fights, but nothing really stood out in terms of overall quality, excitement or value. There was good fights that just missed something, or had a lack of intensity. With that in mind we're taking the odd step of selecting the televised exhibition between Srisaket Sor Rungvisai and Nawaphon Por Chokchai as out fight of the week. It was fought with headgear and over-sized gloves, fought for charity and fought an insane pace as both men looked to try and take the other out. It won't go down on either man's record, but it was certainly fun to watch on Friday morning.

Round

Hiroki Okada Vs Raymundo Beltran (Round 2)

A great round is made from the combination of drama and excitement and the second round of the enthralling bout between Japan's Hiroki Okada and Mexican Raymundo Beltran is hard to beat. The round saw Beltran applying pressure, dropping Okada then being hurt badly himself as Okada came close to forcing a knockdown of his own. It was a really great round and deserves to be in the conversation for round of the year so far. Sadly the bout had too many slower rounds, especially in the middle of the fight, to be in the Fight of the Year conversation, but it was a great round in a very good, but not amazing, fight. Had the bout not had it's slow spell in the middle this would likely have taken the Fight of the Week award.

KO

Romero Duno KO2 Kuldeep Dhanda

This week we saw arguably the KO of the Year so far when heavy handed Filipino Romero Duno flattened over-matched Indian foe Kuldeep Dhanda in what was a really scary KO. The Indian had been down and wobbled badly in the opening round, but had shown bravery to try and fight back. That turned out to be a huge mistake and he was left out cold from a monstrous right hand from Duno about a minute into the second round. Referee Ferdinand Estrella gave a 10 count, when he really didn't need to, and it took a good few minutes for Dhanda to move after getting medical assistance. Thankfully he did get to his feet and seemed to walk out of the ring by himself, following some really worrying scenes.

Prospect

Dave Apolinario (10-0, 6)

We had a number of prospects in action though none shone like Dave Apolinario, who clearly beat Romshane Sarguilla over 8 rounds. The fight was a clear win, Apolinario near enough shut out his countryman, but was force to work though out the contest and never had time to relax. Despite the hot tempo Apolinario seemed to enjoy the fact he had an opponent who came to win, and that drew the best out of the southpaw who really did look like one to watch in the Flyweight division. At just 20 years old

he is someone who should be on everyone's radar going forward. A fantastic, sharp, quick, intelligent fighter who has the potential to go all the way!

Upcoming fight

Hiroaki Teshigawara (18-2-2, 11) vs Yuki Iriguchi (10-2-1, 4)

This coming week has a lot of great bouts scheduled for it, though the one that has us most interested is Thurday's OPBF Super Bantamweight title bout between defending champion Hiroaki Teshigawara and 21 year old challenger Yuki Iriguchi. Watching both men we see two aggressive, exciting, fighters who are happy to engage in a real fight. Stylistically this bout is the one that intrigues us the most, despite not being the most significant contest of the week. We do expect Teshigawara to win, but we also expect some all out violence until he gets the victory.

Noteable contenders:Ryosuke Iwasa

Vs Cesar Juarez,

Edward Heno

Vs Koji Itagaki, Shohjahon ErgashevVs Mykal Fox

News

Katsunari Takayama to compete on March 1st!




There wasn't a huge announcement this week, though the Japanese Boxing Awards did get plenty of attention. Instead we had a bit of a scatter gun news week, with arguably the most notable single story being that of

Katsunari Takayama's

return to action. The hugely popular warrior will be fighting at the Japanese selection event for the Asian Championships, beginning his journey towards a potential Olympic berth. Whether Takayama's dream comes to reality or note, and he manages to make it to Tokyo 2020 is yet to be seen, but we're so glad to hear that he will be in the ring on March 1st as he continues to be a bit of a Japanese trail blazer.

It's fair to say that action is picking up, and going through February we are expecting to see a lot of great fights, in fact we've already seen some fantastic stuff, with this weekend being very notable.

Fighter of the Week

Junto Nakatani (18-0, 13)

Japan's Junto Nakatani has long been viewed as a major prospect as Flyweight and as one of Japan's hottest young talents. Coming into 2019 he had claimed the Rookie of the Year and Japanese Youth titles, showing that he had progressed beyond the novice leagues. This week he showed that he was far beyond that level as he took the Japanese Flyweight title, stopping the very brave, but thoroughly out classed, Naoki Mochizuki. Some had anticipated a walk in the park for Nakatani, though he was forced to work for this win and that brought out the best in him as he showed he could box, bang, move, and soak up pressure, before unleashing his uppercuts later on. It wasn't flawless from the youngster, but it was impressive.

Performance of the Week




Aston Palicte (25-2-1, 21)

Filipino puncher Aston Palicte really left us with no option this week, when it came to the "Performance of the Week", as he decimated

the previously unbeaten Jose Martinez in just 2 rounds. The win saw Palicte become the WBO Super Flyweight mandatory challenger, but it was how he earned that position that was so impressive. The first round was quiet, it was as if Palicte wanted to see what Martinez had, before moving through the gears and just battering Martinez, dropping him repeatedly before the referee decided enough was enough. It was destructive, brutal and a real statement of intent from "Mighty".

Notable mention - Janibek Alimkhanuly - We had long criticised Alimkhanuly and his ability to fight with a professional boxing style, but few can fault how he performance this week. He did appear to carry Steven Martinez but was in total control. Now we will expecting top performances from the former amateur star.

Fight




Koki Eto (23-4-1, 18) Vs Romel Oliveros (9-4-1,4)

This past week is the first one where we didn't really get a fight that stood out as being something amazing, however it did have some really great moments. The best single bout, was another from the Japanese card on Saturday and saw the always amusing Koki Eto end up getting involved in a war with Filipiono Romel Oliveros. The fight looked like a mismatch, especially at the end of the opening round, when Oliveros was dropped twice. The Filipino however seemed to have the attitude of "if I'm going down I'm going to try and take you with me" which drew out the machismo from Eto who stood and had a war with Oliveros. Eto has long been a must watch fighter, making even mismatches incredibly tough for himself, and here he was again in a stupidly entertaining battle.

Round

Ryugo Ushijima vs Shota Ogasawara (Round 2)

We know we're picking quite a lot of obscure rounds in this series for our Weekly Round of the Week section, but we can't help the fact that it's the Japanese under-card bout that are delivering breath taking stanza's. That was seen again this week when unbeaten 17 year old

Ryugo Ushijima took on Shota Ogasawara. On paper this was not a bout worthy of attention, it was the first bout on a televised Japanese card, neither man was well known and, if we're being honest, the opening round seemed to suggest that Ushijima was too good of a boxer to struggle with Ogasawara. In round 2 however things went crazy as Ogsawara dropped Ushijima and we ended up getting something very special. A show of hear, courage and will to win. This is easily worth 3 minutes of time from any boxing fan.

KO




Mikito Nakano KO1 Ekarak Laprakorn

We've not seen many real KO's this year, and even fewer have been body shots, but Mikito Nakano, take a bow. The former Japanese amateur standout knew he was too good for his over-match Thai opponent,

Ekarak Laprakorn, and wasn't going to waste time carrying his man. Instead he closed the show mid-way through the opening round with a truly brutal straight left hand to the body. The shot was so painful you could almost see tears in Ekarak's eyes as he wondered whether or not his liver was going to function properly afterwards. It wasn't a competitive match up, which does take some shine away from the blow, but it was brutal and gorgeous to watch in all the angles that G+ later showed the shot from.

Notable mentions: Kuntae Lee KO1 Aphisit Namkhot, Ryugo Ushijima TKO2 Shota Ogasawara

Prospect

Kuntae Lee (1-0, 1)

This was a strange week for prospects. You had two top Japanese prospects, Kuntae Lee and Mikot Nakano, in total mismatches against Thai's and the only other fighters you could regard as a prospect would be Takuya Mizuno, a who had his 17th fight and has bene a professional for more than 5 years, Junto Nakatani, who is now a Japanese national champion with 18 fights, or 25 year old former World Amateur Champion Janibek Alimkhanuly, who made his debut in 2016. Given those options we'll give this week to the debuting Lee. He was in a mismatch, and everyone knew it, but he showed a really sharp jab, lovely control of distance and lived up to the expectations put on his shoulders. Hopefully his next bout will be a more significant test though, as this was too easy.

Notable mentions: Mikito Nakano and Janibek Alimkhanuly

Upcoming fight

Hiroki Okada (19-0, 13) Vs Raymundo Beltran (35-8-1-1, 21)

The coming week sees quite a lot of exciting action to come, with notable shows in Thailand, the US and the Philippines. The pick of the bunch, at least on paper, seems to be the final bout with an Asian interest of the week, and will see unbeaten Japanese fighter Hiroki Okada taking on Mexican veteran Raymundo Beltran, in what looks likely to be a really interesting war. Okada will be the betting under-dog, given how disappointing he was on his US debut, but Beltran has looked old and worn and knows he will be fighting for his career. A really good match up! Our preview of this bout can be read here

Okada and Beltran set to battle in must win bout!

News

Srisaket to fight on DAZN, will be featured on Febaruy 8th charity show!

This past week was a busy one, out of the ring, for Thailand with numerous stories, the most significant, by some margin, was that

Srisaket Sor Rungvisai's

future lies with DAZN. The WBC and Ring Magazine Super Flyweight champion has signed up with the streaming service who will air his next official fight. We say "official" fight as he is set to take part in an exhibition before that with Nawaphon Pro Chokchai, in what will be a charity event to raise money for medical supplies.The rematch with Juan Francisco Estrada is now expected to take place in early April on DAZN US.

So we're finally through what feels like an incredibly long January, and it's time to post our first ever Monthly award winners!

Fighter of the Month

Can Xu

On January 26th Can Xu, from China, upset Jesus M Rojas to become the WBA "regular" Featherweight champion, that win netted him our Fighter of the Week for Week 4 2019 and saw him announce himself on the radar of many fight fans. Whether he will become the figure that Chinese boxing builds around is unclear, for now, but it's clear that this is one of the biggest ever wins for Chinese boxing, and to do it on foreign soil makes it even bigger.

Xu not only won, which was impressive by it's self but did so by out Rojasing' Rojas. He stood and traded, fought at a high tempo and forced the champion to tire down the stretch. Which is when he was particularly effective.

The win, the performance and his post fight interview, where he explained his power came from China, made him a fan favourite and it's clear that he will be welcomed back in the US in the future.

Fight of the Month




Can Xu Vs Jesus M Rojas




There was stiff competition for Fight of the Month, with Takeshi Inoue Vs Jaime Munguia and Kenshin Oshima Vs Ikura Sadatsune and Jian Wang Vs Seong Yeong Yang all being great fights. The winner however was the Can Xu Vs Jesus M Rojas fight, which was high Octane from the start to the end. It did, perhaps, lack the drama needed for a true Fight of the Year candidate, but it's the best we've had this year, and yes we know we are only in February now but it was a very enjoyable contest.

The tempo that was set was great, the momentum shifts, with Rojas starting fast, Xu coming into the bout, Rojas having a big 9th round, then Xu come back on strong, made it something that you couldn't take your eyes off of.

It seemed early on like Rojas was going to get Xu out of there. He looked too strong and too powerful, he then began to tire and Xu's punches too over as his toughness saw him staying up through the storm. What a great fight, and a great coming out party for Xu, who may prove to be one of the most TV friendly fighters out there.

KO of the Month




Mikhail Lesnikov KO1 Afrizal Tamboresi




There hasn't been many true KO's in Asian Boxing this month, but there was a really brutal one that stood out, and that was Mikhail Lesnikov's brutal knockout out of Indonesian journeyman Afrizal Tamboresi. The match was a disgusting mismatch, with Lesnikov being far too big for Tamboresi, and that was compounded by the fact Tamboresi had been numerous times prior to this contest. A disgusting mismatch that ended in brutal fashion, though credit to Lesnikov for not prolonging the beating of Tamboresi.

The bout it's self leads us to wondering why Tamboresi's team would throw him into such a mismatch but that's not really relevant to the discussion at hand.

Prospect




ArAr Andales




We had a really good selection of prospects in action this month including Vikas Krishan, who made his debut, Li Xiang, who shined in China and

Sadriddrin Akhmedov

. For us the most impress was unheralded ArAr Andales.

We all know how good Akhmedov and Krishan were as amateurs, they were expected to win, and win good, Andales on the other hand was a bit of a mystery, an unknown teenager taking a notable step up in class. Despite the step up he stopped Charlie Malugpangue, his first stoppage win in 6 bouts.

UpsetCan Xu Vs Jesus M Rojas


We won't go into this too much, given the bout has already been mentioned twice, but Xu entered as a 5/1 under-dog across the British betting markets and still secured the win. A big win and a bit betting surprise.

Round
Shin Ono Vs Norihito Tanaka (Round 6)


Stream live on Boxing Raise the Japanese Minimumweight title bout between Shin Ono and Norhito Tanaka is likely to be the start of the end for Ono's career. It was however a gutsy performance from the Watanabe man, who knew he was behind after 5 rounds and put everything in to trying to turn the bout around. He put in an incredible effort in round 6, but was unable to damage Tanaka, who would see him off the following round to claim the Japanese title.

The round was a brilliant see saw round, that saw Ono upping his pace and Tanaka refusing to release his grip on the bout. A fantastic 3 minutes of action!

Whilst Ono's career is unlikely to last too much longer, given his age and accumulated damage, this was a fantastic way to go out. As for Tanaka he has finally won a big one and will likely see himself defending the belt in the Spring.
Powered by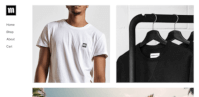 Create your own unique website with customizable templates.