With it being 5 years to the day that

Naoya Inoue

[井上尚弥] claimed his first professional title, defeating

Ryoichi Taguchi

[田口良一] for the Japanese Light Flyweight title we thought it an ideal time to look at what we feel were Inoue's 5 best career performances, and document some major events in the "Monster's" career so far.

Vs Yuki Sano (April 16th 2013)
The first bout of Inoue's we'd like to look at actually pre-dates his first title win, and was essentially a Japanese title eliminator against the then #1 ranked Japanese contender Yuki Sano. Going into the bout the 20 year old Inoue was 2-0 (2) and had fought just 5 professional rounds, having debuted just 6 months earlier. His team had talked a good game but this was a huge step up in class. Sano, then 17-2-4 (12), was a determined contender who had fight to a split decision loss for the Japanese Light Flyweight title in 2011 against Masauki Kuroda. He had never been stopped and had only lost two decisions in 23 bouts.

Inoue showed his respect to Sano, he knew he was facing someone who was a massive step up, but unfortunately seemed to suffer a hand injury part way through the bout. That issue turned out to be no issue at all as the "Monster" show cased how talented his lead hand was, dominating Sano with his jab and hook, and showing the movement of a natural.

The schooling Inoue gave Sano intensified later on in the bout before he forced Katsuhiko Nakamura to step in and save Sano, who had been busted open around

the right eye from the relentless jabs and hooks Inoue had landed. It was a performance that instantly turned Inoue from a prospect to a contender, winning the Japanese title just a few months later.

Vs Adrian Hernandez (April 6th 2014)
Less than a year after beating Sano to prove himself as a top domestic contender Inoue moved into world class and faced off with Mexican veteran Adrian Hernandez, the then WBC Light Flyweight champion. Inoue was 5-0 (4) at the time whilst Hernandez had racked up a 29-2-1 (18) record and was enjoying his second reign as the WBC champion. Going into the bout Hernandez was 7-1 (5) in world title fights, and had been competing at world level for 3 years as one of the leading fighters at 108lbs. It was seen as a monstrous risk for Inoue to step up, but he and his team were confident.

Hernandez had struggled to make weight for the contest and looked lacklustre, however it was hard to put any negatives on Inoue's performance as he was too fast, too power, too good and too sharp for the Mexican. Hernandez was cut in round 3 and dropped in round 6. For a fighter in just his 6th professional bout the performance was incredibly mature and began Inoue's first world title reign.

Sadly Inoue's reign at 108lbs was a short one, featuring just a single defense against Samartlek Kokietgym, before he moved up in weight, skipping the Flyweight division to get a shot at a Super Flyweight title.

Vs Omar Andres Narvaez (December 30th 2014)
Having failed to secure a Flyweight title fight for late 2014 Inoue skipped the division and took on WBO Super Flyweight champion Omar Andres Narvaez instead. At the time Inoue was 7-0 (6) whilst Narvaez had a record of 43-1-2 (23) with his only losing being a 12 round decision loss to Nonito Donaire at Bantamweight. Narvaez had been a 2-time Olympian and was enjoying his second notable reign as a world champion, having held the WBO Flyweight title from 2002 to 2010. By the time he had entered this bout he had mad 12 defenses of the Super Flyweight title.

In the eyes of some Inoue skipping the Flyweight division was a risk and although he was facing a naturally small Super Flyweight he was expected to have to work incredibly hard to break through the tight defenses of the Argentinian, who had the reputation of being crafty, smart and defensive tight. Although not a puncher Narvaez could get respect from opponents and had stopped the durable Hiroyuki Kudaka just over a year earlier. Inoue didn't seem to get the memo of Narvaez's toughness, and totally ripped him apart, dropping him twice in the opening round and twice more in round 2 as Inoue recorded one of the best performances in recent memory.


The win got Inoue some consideration for the 2014 Fighter of the Year awards, completing an astonishing rise to stardom, and saw him begin his second reign as a champion. Narvaez has since gone on to fight for the WBO Bantamweight title, sharing the ring for 12 tedious rounds with Zolani Tete.

Vs Kohei Kono (December 30th 2016)
Inoue's hand issues saw him essentially write off 2015, fighting just once, but he would fit in 3 bouts the following year, with the third of those coming exactly 2 years after his big win over Narvaez. The final one of those 3 bouts, his 4th defense of the WBO Super Flyweight title, would see him taking on 2-time WBA Super Flyweight champion Kohei Kono, then 32-9-1 (13). Kono, dubbed the "Tough Boy" had never been stopped and combined his toughness with a high work rate and in your face style. It was something that a then 11-0 (9) Inoue hadn't faced before.

Inoue was up against someone who tried to push him back, tried to get him to fight on the back foot and tried to make him show more tools to his arsenal than we'd seen before. This allowed Inoue to showcase his defensive skills, being forced to back up, pick his spots more and counter more, looking holes in Kono, who physically matched the strength of Inoue. In the end Kono, like many before him, was unable to cope with Inoue's speed and power, being dropped hard by a left hook before being stopped moments later.


​

The bout was the gut check that Inoue really needed, and a chance to show that

he was more than just an offensive monster. It wasn't a flawless performance but it was a big win, and statement, stopping a fighter who had never been stopped before and had been a staple at the world level for close to a decade.

Vs Jamie McDonnell (May 25th 2018)
Inoue would move up in weight again earlier this year, having seen other Super Flyweight champions avoid unification bouts, and a queue form for the WBC title. Rather than continue to boil down and face second rate challengers, like the horribly over-match Yoan Boyeaux, whilst waiting for a big fight Inoue decided to move up in weight. To announce himself at Bantamweight he took on the WBA "regular" champion Jamie McDonnell, then 29-2-1 (13). McDonnell was known to Japanese fans for twice beating Tomoki Kameda, and the bout was regarded as a chance for Inoue to impress a global audience, with the bout being televised live outside of his native Japan.

On paper it looked compelling and in the ring the fighters looked like they were separated by 3 weight classes, with McDonnell towering over Inoue. It should have been an interesting assignment for the then 15-0 (13) Inoue but instead it turned out to be a mismatch with McDonnell having no answer to the speed or power of Inoue, who stopped McDonnell in just 112 seconds. Giving McDonnell his first stoppage loss.


McDonnell's camp had been confident of making the weight with no issues but the reality was that McDonnell was unfit getting into the ring. He looked like he was mentally and physically ruined and as soon as Inoue tagged him clean he looked like he had felt something he had never felt before. It wasn't a 100% fit McDonnell, but Inoue's performance but the Bantamweight division on alert and secured his place in the World Boxing Super Series (WBSS) as the tournament favourite.
Powered by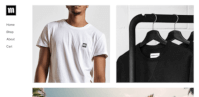 Create your own unique website with customizable templates.