Sadriddin Akhmedov
At the moment the face of Kazakh boxing is Middleweight king
Gennady Golovkin
, who isn't just the face of boxing from the oil rich Kazakhstan but also one of the global faces of boxing, and a man who will, in September, fight in one of the biggest bouts of 2018. At the age of 36 however Golovkin's career is certainly on the back end, and he may only have another few bouts left before he sails off into the sunset and retires. With that in mind it's worth noting that Kazakh boxing does live and die with Golovkin, and the country has a number diamonds in the ranks. One of those is 20 year old
Sadriddin Akhmedov
(3-0, 3) [Садриддин Алиханович Ахмедов] who looks likely to be one of the faces of the future for Kazakhstan, and more generally Central Asia.
Born in a small village in Kazakhstan, not Astana as often reported, Akhmedov was part of a large family with 4 brothers and 3 sisters. When he was a child he moved to Astana, picking up boxing after moving there. It didn't long for his mentors to see his natural talent and he would quickly win a number of small tournaments before joining the Kazakh national youth team. It was there that he really excelled with the training and belief of his coach at the time building his skills.
Sadly full details of his amateur background are hard to come by, but sources report that Akhmedov managed to fit over 250 bouts into his amateur career, winning well in excess of 200 of those bouts.
Whilst Akhmedov's full list of achievements are hard to come by it's known he made a mark domestically as early as 2013, when he reached the semi-final of the Kazakh Junior National Championships losing a close decision to Syrymgazy Ozganbayev. He built on that success the following year, claiming a tournament win at the Yakov Vysotskiy Junior Memorial in Yagodnoye, Russia.
As we often see with rising amateur stars success bred more success and in 2015 Akhmedov had a stellar year. In February he claimed the Kazakh Youth title, just weeks later he would reach the quarter-final of the Nikolay Pavlyukov Youth Memorial in Anapa, Russia, losing to eventual finalist Isami Mesa. In September Akhmedov would compete at the Brandenburg Youth Cup, clashing with eventual winner Silvio Schierle in the quarter finals before winning the coveted Ahmet Comert Youth Tournament in October and then losing in the semi-final of the Abbas Agalarov Youth Memorial to Ulugbek Sobirov.
---
That quality of experience that Akhmedov was getting was incredible and only helping the youngster improve and learn more. In 2016 his development showed as he began the year winning the Serik Sapiyev Prizes Youth Tournament in Karaganda in January. In March he would reach the semi-final of the Dan Pozniak Youth Cup in Lithuania before need to pull out of the tournament.

Following the disappointment in Lithuania he went on a tear. In June he won the Kazakh Youth National Championships in Shymkent, before adding the tournament win at the Golden Glove of Vojvodina tournament in Serbia in July. In September he won the Klitschko Brothers Youth Tournament in Ukraine and topped the year off with his defining performance at the AIBA Youth World Championships, where he claimed gold. En route to his Youth World Championship he defeated Ulugbek Sobirov, Harris Akbar and Pavlo Gula to announce himself as one to watch, and become just the 6th Kazakh to claim a Youth World title, following the likes of Golovkin.

Akhmedov's amateur reputation grew through 2017 losing in the semi-final of the Gee-Bee Tournament before claiming another tournament win at an international tournament in Thailand. Sadly the shine was taken off the win in Thailand after he got a walk over in the final, rather than had the chance to face Uzbek fighter

Shakhram Giyasov

, himself now a top professional prospect.

At the end of 2017 Akhmedov decided to turn professional, and later relocated to Canada, where he is now based.

In April this year year Akhmedov made his debut, taking just 31 seconds to defeat Mexican foe Tony Barreras. The following month he would defeat Argentina's Ariel Alejandro Zampedri in 84 seconds to advance his record quickly. Interestingly both of those bouts were scheduled for 4 rounds, despite Akhmedov's extensive amateur pedigree. Thankfully he would advance into 6 territory the following month, defeating the experienced Gustavo Garibay in the 5th round.

Having been a professional for just over 2 months Akhmedov was already creating a buzz on the Canadian boxing scene, as well as the Kazakh one, with press back home interviewing him as often as they could. Although he was creating a bit of a buzz many felt he was too young to be fast tracked and that he would be carefully managed. It seems however that his hunger has spoke and in his next fight, in September, he is pencilled in to face Bruno Leonardo Romay in an 8 round contest. Romay is no world beater but the 30 year old Southpaw is 21-5 (18), has only been stopped once, way back in his 4th professional bout, and recent took Zhankosh Turarov 10 rounds. A win over Romay is expected, but is a huge step up in class, and we should see Akhmedov answering some serious questions.

I his amateur days Akhmedov, like many Kazakh's burst through the ranks, was a technically sound boxer. His defensive wasn't the tightest but he was sharp, accurate, quick and looked to carry a very heavy straight right hand. He combined that with nice upper body movement, good foot work and a very impressive self belief in his work. Since turning professional he has kept the same self belief but added to his arsenal and appears to have great variety in his shots. Despite being an aggressive fighter he's also shown some mature patience and some truly brutal body punching with great shot selection.

Although he's still some way from fighting at world level it's clear that his team do want to fast track him and may well look to use the success of Golovkin to help build Akhmedov's fan base. If they can do that successfully then they may well have a star on their hands at Light Middleweight or Middleweight.

(Image courtesy of ​prosports.kz)
Powered by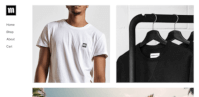 Create your own unique website with customizable templates.