After a couple of quiet weeks, with only a single show or two of note, we had boxing really pick up this past week with notable cards in the Japan, the US and even Vietnam. Not only did we have notable shows but we also had a world title fight, and it now seems like the sport is starting to get into the swing of things.

Fighter of the Week

Manny Pacquiao (61-7-2, 39)




Filipino icon Manny Pacquiao turned 40 in December, an age that many fighters turn whilst they are retired. Not is Pacquiao 40 years old but this week he proved he was still a top class fighter, as he defeat Adrien Broner in the US. Pacquiao appeared to be giving away significant size to Broner, and was 11 years old than the American, but looked in total control through out their 12 round bout, even staggering Broner in rounds 7 and 9. It wasn't a vintage Pacquiao performance, by any stretch, and he did look like a faded version of his prime self, but it was still a comfortable and controlling display against the cocksure Broner. Sadly the performance, whilst it was controlled, did seem to show how far Pacman had slid from his destructive best, though at the age of 40 that is to be expected!

Notable mention -

Shingo Wake

Performance of the Week


Reiya Abe (19-2, 9)


We think that we'll be mentioning the name Reiya Abe a lot in 2019, and we don't believe that that's a bad thing! This week he shut down the talented and aggressive Daisuke Sugita in Tokyo, dropping Sugita twice and hardly losing a minute of the bout in what was a thoroughly controlled performance. For much of the fight Abe simply stuck to his boxing, using his skills to neutralise Sugita, before dropping his man twice. There was no real urgency from Abe, but he didn't need to be, he was just showcasing his skills from the first round to the final bell, only really going through the gears in the 8th round as he started to look to close the show. This wasn't an exciting fight, but it was a fantastic performance that showed what Abe can do.

Fight


Kenshin Oshima (4-1-1, 3) vs Ikuro Sadatsune (9-2-3, 3)


We stay in Japan for our Fight of the Week, an 8 round contest between two youngsters each looking to shine. This wasn't an all out war, like some Fight of the Weeks, but it was a bout that swung one way, then the other. It saw both men hurt, both having to over-come adversity and both digging deep in a fight that really exceeded expectations. The competitive nature of the bout will leave the door open to a potential rematch somewhere down the line. The was skills involved, making this more of a technical chess match at times, but they upped the pace regularly enough to give us some brilliant moments

Round

Shohei Yamanaka vs Tatsuhito Hattori (Round 4)

There is something about these lower level Japanese bouts, over 4 rounds, that keep delivering fantastic rounds. This was seen perfectly this week when the debuting Shohei Yamanaka battled Tatsuhito Hattori in a bout that was easy to overlook. Yamanaka, as mentioned, was debuting whilst Hattori was fighting his 6th professional bout, more than a decade after his previous contest. Yamanaka had done enough to claim the first rounds on our card, but was dropped in round 3, meaning it was all to play for in round 4 ant they both went out there seeking to do enough to take the victory. A fantastic and thoroughly engaging round.

Notable mention - Round 3 Oshima Vs Sadatsune

KO

Mikhail Lesnikov KO Afrizal Tamboresi

It's taken a while but 2018 finally has a brutal KO thanks to Russian Mikhail Lesnikov, who blasted out Indonesian fighter Afrizal Tamboresi in Vietnam. Tamboresi was rocked hard from an uppercut, somehow remaining upright. That however wasn't a good thing for him and he would be caught by a brutal left hook just seconds later. He was dropped hard and stayed down. A gorgeous KO for the Russian, who had never previous scored a KO.

Prospect

Vikas Krishan (1-0, 1)

We have a feeling that Indian boxing is going to be huge over the coming few years, and part of that rise will be linked, directly, to the "Indian Tank" Vikas Krishan. Krishan made his debut on Friday, against Steven Andrade, and looked like a pro-ready fighter immediately with his intense pressure style, sharp punching and intelligent footwork. His amateur background, which is arguably the best of any Indian fighter, shone through here and it seems like he has the ambition, drive and age to really progress. There are still things he needs to work on, but he showed enough here to get excited about.

Notable mention- Fazliddin Gaibnazarov

Upcoming fight

Tugstsogt Nyambayar (10-0, 9) Vs Claudio Marrero (23-2, 17) (January 26th)

It feels like we've lacked a really explosive fight so far. We've had some excellent action fights, some brave performances but nothing truly explosive. That's likely to change next week when unbeaten Mongolian Tugstsogt Nyambayar takes on Dominican puncher Claudio Marrero. With a combined 33 wins, 26 by T/KO, it's hard to imagine this one goes the distance. Both men have been down and we would not be surprised to see both hitting the deck in what could end up be an early contender for Fight of the Year.

News

Vic Saludar (18-3, 10) Vs Masataka Taniguchi (11-2, 7) [and undercard]

After weeks of waiting we finally saw the announcement of the WBO Minimumweight title bout between Vic Saludar and Masataka Taniguchi. The bout was one of the worst kept secrets in the sport, but we were still awaiting the confirmation until this week. The bout is a really good looking one. Both are aggressive, both have nasty power, and both have exciting styles that should gel really well. Although the bout looks like it won't be televised live, unfortunately, it does look almost certain to be a really fun fight, when TBS finally get around to airing it.

As well as the main event we also saw the under-card being revealed, and includes

Shu Utsuki (3-0, 2), Fumiya Fuse (7-0, 1), Ginjiro Shigeoka (1-0, 1) and the debut of Suzumi Takayama.

The first week of 2019 wasn't a huge on for Asian boxing, and sadly neither was week 2, though we did have enough action to talk about, and to hand out our second weekly awards! As with last week's awards pretty much everything was focused on one show, which is a shame, but is set to end with the boxing calendar picking up significantly in the coming weeks

Fighter of the Week




Ryoichi Tamura (12-3-1, 6)




The new Japanese Super Bantamweight champion Ryoichi Tamura shines the brightest this weekend with an excellent performance against the insanely tough Matcha Nakagawa. From the first round to the final one Tamura pressed Nakagawa incessantly, setting a high tempo, finding holes in Nakagawa's defense and generally handcuffing his opponent. Although it wasn't a flawless performance, he did get caught a lot with uppercuts, his willingness to walk through fire to get his own shots off mentally defeated Nakagawa and showed why Tamura will be such a tough guy to dethrone.

Performance of the Week




Norhito Tanaka (18-7, 10)




33 year old Japanese fighter Norihito Tanaka became the first new Japanese title holder of 2019 as he surprisingly stopped former world title challenger Shin Ono in what turned out to be relatively 1-sided bout. Tanaka was regarded as the under-dog but that never really showed. He spent the first round scouting Ono before breaking the 36 year old down, rocking him in round 2, dropping him in round 3 then stopping him in round 7. He forced Ono to fight his fight and drowned the veteran.

It's worth noting this is only the 4th time Ono has been stopped, only the second time since the start of 2011 and the only time at Minimumweight!

Fight




Shu Nawai (0-1) Vs Kengo Hatsushika (0-1-1)




The first Japanese fight of 2019 saw the unbeaten pairing of Shu Nawai and Kengo Hatsushika battle in a 4 round bout, and it was a pulsating all action fight as both men dug deep and looked to score their first win.The skill level wasn't high but the action was and it was a fantastic, competitive, exciting back and forth.

In the end Nawai did just enough to take the decision and we'd love to see these two go at each other again down the line. Sadly with the bout taking place on Boxingraise we can't show footage from the fight, but it is well worth a watch if you're on the subscription service.

Round




Shin Ono Vs Norihito Tanaka (Round 6)




After Shin Ono learned he was down on the scorecards in his Japanese title defense against Norihito Tanaka the defending champion upped the pace in round 6 and took the fight to Tanaka. It was, tactically, an awful misjudgement, but for the action it gave us it was a clear round of the week and again a real treat for Boxingraise subscribers. It was a round that saw the two men standing essentially toe-to-toe and trading blows with Ono setting the pace and Tanaka responding in the pocket. There was good competition for round of the week, with round 3 of Nawai Vs Hatsushika being a very notable it's self, but in the end the quality of Ono and Tanaka shone through.

KO




No fit contender - Unfortunately there wasn't any great KO's this week, that we deem worthy of attention, however if you feel there was please drop it in the comments!

Prospect




Daiki Imanari (2-0, 2)




Unfortunately we were really limited in terms of prospects this week, and unfortunately Daiki Imanari has essentially won by default. The 21 year old Imanari defeated

fellow novice Keiichi Inoue in 2 rounds to advance his record. It was a solid performance from the southpaw youngster, though it's really unclear what he'll go on to achieve.

Upcoming fight




Jhack Tepora (22-0, 17) Vs Hugo Ruiz (38-4, 33) (January 19th)




We see action really pick up over the next week or so and next weekend we do have a lot to get excited about. For us the pick of the bunch is the WBA "interim" Featherweight title bout between

Jhack Tepora and Hugo Ruiz. The bout isn't the biggest match up on paper but stylistically it's a hard one not to get excited about. Both men have real power, with Ruiz the more pure boxer and Tepora being the more aggressive, both men are flawed and together we suspect those flaws could be exposed on both sides. This is a really mouth watering clash and one that we're incredibly excited about.

News




Kosei Tanaka to face Ryoichi Taguchi, March 16th!




The biggest story of the week, by far, came on Wednesday when a press conference was held to announce the WBO Flyweight title bout between

Kosei Tanaka

(12-0, 7), the defending champion, and former IBF and WBA Light Flyweight "super" champion Ryoichi Taguchi (27-3-2, 12). The bout will take place in Gifu and is the first huge bout to be announced for Japan this year. Better yet the bout will be aired across Japan, not just in the Chubu region like many of Tanaka's bouts. It was always going to be hard for anything to match up with this story, but it was also nice to hear that Gonte Lee would be making his debut on February 2nd.

With a new year comes new ideas, and one of the new things we'd like to try in 2019 is our weekly awards, and further to that an attempt at monthly awards as well. We know some weeks, and months, will see a lot of contenders for awards, and we're really hoping that that sparks debate with you, the readers, as well as feedback. That feed back will be looked at and potentially included in a follow up article .

Just as some basic ground rules, weeks run from Monday to Sunday, so the end of week 1 is Sunday January 6th. These pieces will be posted between Sunday and Tuesday, depending on time, and what fights take place when. Also all awards are for Asian fighters or bout that take place in Asia, or feature and Asian fighter, so please remember that!

As a general rule we want to recognise fighters and fights in the following categories:

Fighter - Straight forward, which fighter impressed the most during the weekPerformance - Which fighter put on the best performance of the weekFight - Which fight was the best of the week (where possible a video will be supplied)Round - Which round was the best of the week (again

where possible a video will be supplied)

KO -

Which KO was the best of the week (again where possible a video will be supplied)

Prospect - Which prospect impressed us most during the weekUpcoming fight - Which fight, during the following week, are we the most excited about

As well as a "notable mentions" category, which are essentially for doing something that doesn't fit in one of the above categories or where someone is narrowly pipped.

We suspect over the next few weeks we'll see this whole thing change slightly, but hopefully by the Spring we'll have settled on a format that works. We also know not all fights are available to watch publicly, for example those on boxingraise, where that's the case we will look to add a notable mention for another fight.

So....with all that said, I would like to get on to the Asian Boxing Awards for Week 1 2019!

Fighter of the Week

Giemel Magramo

(23-1, 19)

There wasn't too much action this past week, what with the year just starting at all that, but there was really only 2 contenders for this award. They were Jiang Xiang of China and Giemel Magramo, of the Philippines. For us Magramo gets the win by a nose hair. He went over to China and stopped the previously unbeaten Wenfeng Ge, to unify the WBO Oriental and WBO International titles at Flyweight. Not only beating someone highly regarded, like Ge, but to do it by stoppage in their back yard gets Magramo our first ever Fighter of the Week recognition.

Performance of the Week

Jing Xiang

(16-4-2, 3) [向静]

Whilst Magramo's stoppage against Ge was an impressive result, we thought Magramo actually was pipped in terms of his performance by Jing Xiang, who dominated former world champion Kompayak Porpramook over 12 rounds to retain the WBC Silver Light Flyweight title. The bout Chinese fighter was taking on a determined visitor and ended up schooling the Thai veteran, hardly dropping a round, and actually putting the Thai down. For us this was the much better performance, with Magramo's having the better result. We were thoroughly impressed by how Xiang shut down the pressure from the Thai, despite some tough moments.

​Fight

Jiang

Wang

(7-1, 2) [王健] Vs

Sung Young Yang

(6-2, 3)

[양성영]
Despite being a dominant win for Jing Xiang over Kompayak Porpramook we were totally captivated, from the first round to the last. Sadly, it was too one-sided to be our fight of the week, however the walk out bout from the same show, which saw Jian Wang and Sung Young Yang battle to 10 round split decision draw was just what we wanted. It was exciting, action packed and highly competitive. These two lacked the skills of some other fighters on the card but in terms of action they delivered, in a big way, often taking it in turns to wail away on each other from close range. If you love technical mastery you'll be disappointed in our choice, but for pure wild entertainment this was just fantastic.

Round




Giemel Magramo Vs Wenfeng Ge (Round 2)




Although there wasn't a lot of action this past week we got more than our share of great rounds. Rounds 9 and 10 from the Wang Vs Yang bout were amazing, round 7 of Xiang Vs Kompayak was sensational, however our pick for the week was round 2 of Magramo Vs Ge. The round wasn't just a high intensity one, but also featured a high level of skill, with both men showing ring craft and skills. As the bout went on the contest became 1-sided, but this round was an ultra competitive one and a very entertaining contest, that seemed to give us a glimpse of a very special fight, that sadly we didn't really get.

KO

No fit contender - Unfortunately there wasn't any great KO's this week, that we deem worthy of attention, however if you feel there was please drop it in the comments!

Prospect




Xiang Li

(4-0, 3) [李想]

Chinese novice Xiang Li may not get many mentions through the next 12 months, but he did more than get this honour by defeat. He took on tough Filipino Arvin Yurong, who had travelled with the intention of claiming the WBO Oriental Youth title. Li, a 22 year old puncher from Nanjing, managed to stop Yurong in the 4th round, enduring some problems from the hungry and gutsy Filipino who had travelled to fight and was really in Li's face. Whilt we don't imagine we'll see Li getting many mentions this year he certainly impressed today, and hopefully he'll be busier in 2019 than he has been the last few years.

Upcoming fight




Mugicha Nakagawa

(24-5-1, 14) [武田勇太] Vs

Ryoichi Tamura

(11-3-1, 6) [田村 亮一]

There's not many fights this coming week, but we do like th elook of the January 12th Japanese Super Bantamweight bout between Mugicha Nakagawa and Ryoichi Tamura, in what could be a very exciting contest. The styles should gel well, and with a national title on the line we suspect both men will give all they've got to make their mark. Tamura is rarely in a bad fight, and we Nakagawa is the type of battle who will happily engage in a war. Potentally a thriller at the Korakuen Hall!
Powered by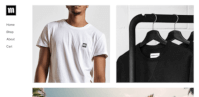 Create your own unique website with customizable templates.