After a couple of quiet weeks, with only a single show or two of note, we had boxing really pick up this past week with notable cards in the Japan, the US and even Vietnam. Not only did we have notable shows but we also had a world title fight, and it now seems like the sport is starting to get into the swing of things.

Fighter of the Week

Manny Pacquiao (61-7-2, 39)




Filipino icon Manny Pacquiao turned 40 in December, an age that many fighters turn whilst they are retired. Not is Pacquiao 40 years old but this week he proved he was still a top class fighter, as he defeat Adrien Broner in the US. Pacquiao appeared to be giving away significant size to Broner, and was 11 years old than the American, but looked in total control through out their 12 round bout, even staggering Broner in rounds 7 and 9. It wasn't a vintage Pacquiao performance, by any stretch, and he did look like a faded version of his prime self, but it was still a comfortable and controlling display against the cocksure Broner. Sadly the performance, whilst it was controlled, did seem to show how far Pacman had slid from his destructive best, though at the age of 40 that is to be expected!

Notable mention -

Shingo Wake

Performance of the Week


Reiya Abe (19-2, 9)


We think that we'll be mentioning the name Reiya Abe a lot in 2019, and we don't believe that that's a bad thing! This week he shut down the talented and aggressive Daisuke Sugita in Tokyo, dropping Sugita twice and hardly losing a minute of the bout in what was a thoroughly controlled performance. For much of the fight Abe simply stuck to his boxing, using his skills to neutralise Sugita, before dropping his man twice. There was no real urgency from Abe, but he didn't need to be, he was just showcasing his skills from the first round to the final bell, only really going through the gears in the 8th round as he started to look to close the show. This wasn't an exciting fight, but it was a fantastic performance that showed what Abe can do.

Fight


Kenshin Oshima (4-1-1, 3) vs Ikuro Sadatsune (9-2-3, 3)


We stay in Japan for our Fight of the Week, an 8 round contest between two youngsters each looking to shine. This wasn't an all out war, like some Fight of the Weeks, but it was a bout that swung one way, then the other. It saw both men hurt, both having to over-come adversity and both digging deep in a fight that really exceeded expectations. The competitive nature of the bout will leave the door open to a potential rematch somewhere down the line. The was skills involved, making this more of a technical chess match at times, but they upped the pace regularly enough to give us some brilliant moments

Round

Shohei Yamanaka vs Tatsuhito Hattori (Round 4)

There is something about these lower level Japanese bouts, over 4 rounds, that keep delivering fantastic rounds. This was seen perfectly this week when the debuting Shohei Yamanaka battled Tatsuhito Hattori in a bout that was easy to overlook. Yamanaka, as mentioned, was debuting whilst Hattori was fighting his 6th professional bout, more than a decade after his previous contest. Yamanaka had done enough to claim the first rounds on our card, but was dropped in round 3, meaning it was all to play for in round 4 ant they both went out there seeking to do enough to take the victory. A fantastic and thoroughly engaging round.

Notable mention - Round 3 Oshima Vs Sadatsune

KO

Mikhail Lesnikov KO Afrizal Tamboresi

It's taken a while but 2018 finally has a brutal KO thanks to Russian Mikhail Lesnikov, who blasted out Indonesian fighter Afrizal Tamboresi in Vietnam. Tamboresi was rocked hard from an uppercut, somehow remaining upright. That however wasn't a good thing for him and he would be caught by a brutal left hook just seconds later. He was dropped hard and stayed down. A gorgeous KO for the Russian, who had never previous scored a KO.

Prospect

Vikas Krishan (1-0, 1)

We have a feeling that Indian boxing is going to be huge over the coming few years, and part of that rise will be linked, directly, to the "Indian Tank" Vikas Krishan. Krishan made his debut on Friday, against Steven Andrade, and looked like a pro-ready fighter immediately with his intense pressure style, sharp punching and intelligent footwork. His amateur background, which is arguably the best of any Indian fighter, shone through here and it seems like he has the ambition, drive and age to really progress. There are still things he needs to work on, but he showed enough here to get excited about.

Notable mention- Fazliddin Gaibnazarov

Upcoming fight

Tugstsogt Nyambayar (10-0, 9) Vs Claudio Marrero (23-2, 17) (January 26th)

It feels like we've lacked a really explosive fight so far. We've had some excellent action fights, some brave performances but nothing truly explosive. That's likely to change next week when unbeaten Mongolian Tugstsogt Nyambayar takes on Dominican puncher Claudio Marrero. With a combined 33 wins, 26 by T/KO, it's hard to imagine this one goes the distance. Both men have been down and we would not be surprised to see both hitting the deck in what could end up be an early contender for Fight of the Year.

News

Vic Saludar (18-3, 10) Vs Masataka Taniguchi (11-2, 7) [and undercard]

After weeks of waiting we finally saw the announcement of the WBO Minimumweight title bout between Vic Saludar and Masataka Taniguchi. The bout was one of the worst kept secrets in the sport, but we were still awaiting the confirmation until this week. The bout is a really good looking one. Both are aggressive, both have nasty power, and both have exciting styles that should gel really well. Although the bout looks like it won't be televised live, unfortunately, it does look almost certain to be a really fun fight, when TBS finally get around to airing it.

As well as the main event we also saw the under-card being revealed, and includes

Shu Utsuki (3-0, 2), Fumiya Fuse (7-0, 1), Ginjiro Shigeoka (1-0, 1) and the debut of Suzumi Takayama.

Although not many fights for 2019 have been officially announced there are numerous contests rumoured and others that are thought to be in the pipe line, such as mandatory title challenges. Here we take a look at some of those fights.

Hiroki Okada (19-0, 13) [岡田 博喜] Vs Raymundo Beltran (35-8-1-1, 21)

Supposedly set for February 10th in California is a bout between former Japanese and WBO Asia Pacific Light Welterweight champion Hiroki Okada take on former WBO Lightweight champion Raymundo Beltran. The bout would have fireworks written all over it, and push the winner onto a potential title fight, with Jose Carlos Ramirez likely be an option. It now seems like the bout won't be taking place in February, but could end up happening later in the year.

Vic Saludar (18-3, 10) Vs Masataka Taniguchi (11-2, 7) [谷口 将隆]


Rumoured to be set for February 25th we'll be seeing WBO Minimumweight champion Vic Saludar return to Japan to take on Japanese challenger Masataka Taniguchi. Both of these men are hard hitters in the lowest class, both have under-rated skills and this should make for a really exciting match up. The champion would, rightfully, be favoured, but it is a very dangerous first defense and could be a potential FOTY candidate, given the styles of the two fighters.

Wanheng Menayothin (52-0, 18) [วันเฮง ไก่ย่างห้าดาวยิม] Vs Tsubasa Koura (14-0, 9) [小浦 翼]

WBC Minimumweight champion Wanheng Menayothin is rumoured to be making his international debut later in the year, to take on unbeaten Japanese fighter Tsubasa Koura in Tokyo. This bout began to be rumoured after Wanehng's last bout, and has excited fan much more than a previously rumoured contest between the Thai and Japanese national champion Shin Ono, in a bout that didn't really get the juices flow. Koura would be the under-dog, but would be a very live challenger for the unbeaten Thai champion.

Angel Acosta (19-1, 19) vs Jonathan Taconing (28-3-1, 22)

Considered as a possible world title fight for Spring we could see WBO Light Flyweight champion Angel Acosta defending his belt against Jonathan Taconing, who is highly ranked by all of the 4 world title bodies. Taconing had been ordered to fight in a WBC world title eliminator, and may go that route, but a shot at the WBO champion certainly shouldn't be ruled out given he is ranked highly by the Puerto Rican organisation. This has the potential to be a very special bout, and something to get very excited about given that both men are hard hitters who fight with bad intentions.

Carlos Canizales (21-0-1, 17) Vs Tetsuya Hisada (33-9-2, 19) [久田 哲也]

WBA "regular" Light Flyweight champion Carlos Canizales has twice fought in the Land of the Rising Sun and put on a show in both, fighting to a draw with Ryoichi Taguchi and taking a win over

Reiya Konishi

. He's now expected to return for a third visit to defend his title against veteran Tetsuya Hisada, who is the WBA's #1 contender for the title. Hisada vacated the Japanese title in late 2018 and is expected to make the most of his top ranking with the Panamanian outfit. He would be a very clear under-dog against the Venezuelan puncher, but at 34 years old it really is now or never for the Osaka.

Jerwin Ancajas (30-1-2, 20) Vs Ryuichi Funai (31-7, 22) [船井 龍一]

If a much anticipated showdown between IBF Super Flyweight champion Jerwin Ancajas and WBC counterpart

Srisaket Sor Rungvisai

can't be made in the coming weeks Ancajas is expected to be ordered to make a mandatory defense of his title against Ryuichi Funai, who earned his mandatory shot by stopping Victor Olivo in November. The Filipino champion would be favoured, but has under-delivered in recent bouts and Funai will be fully aware that this could be his one and only shot at a world title. This all Asian bout is likely to be pushed for hard by Funai's team, at the Watanabe gym, though Ancajas does have other options on the table including a move up in weight.

With 2018 coming to a close we're already excited about the coming year and what the sport may have in store for us in 2019. Here we look at 5 potential bouts involving Asian fighters at world level, we'll be doing a similar article at Oriental/Asia Pacific level in the coming days.

Srisaket Sor Rungvisai (47-4-1, 41) Vs Kal Yafai (25-0, 15)

The Super Flyweight division is one of the most packed at the moment, with a good handful of fighters who could all mix in some interesting fights. Among those possible fights is a WBC/WBA unification bout that would pit Asia Vs the UK. The match up in question would see murderous puncher Srisaket Sor Rungvisai take on unbeaten boxer Kal Yafai, in a bout that could go some way towards sorting out the division.

In theory it's not the out and out best bout the division could give us, or even the most obvious, but we would love to see this bout, and suspect it could end what has been a poor reign from the Englishman. It would also leave Juan Francisco Estrada available to have a long awaited rematch with Roman Gonzalez and a potential WBO/IBF unification with the winner of Donnie Nietes Vs

Kazuto Ioka

taking on Jerwin Ancajas.

Wanheng Menayothin (52-0, 18) Vs Tsubasa Koura (14-0, 9)

The Minimumweight division is particularly exciting right now with a lot of young talent emerging to challenge the champions at the top of the division. The longest reigning champion in the sport right now is Thailand's unbeaten Wanheng Menayothin, who has held the WBC Minimumweight title since November 2014 and already ran up 10 defenses. One of the most promising of the emerging contenders is Japan's Tsubasa Koura, who is exciting, skilled, hard hitting and one of the brightest youngsters in Japan.

This bout has been mooted for Spring 2019, and seems almost certainly a done deal to our understanding. It would be a big step up in class for Koura but he's really looked tremendous so far and if he can lure Wanheng to Japan he has a great chance. For Wanheng it'd be another bout against a young upstart, but one that could see him silencing more of his doubters and further extending his impressive unbeaten record.

Tomoki Kameda (36-2, 20) Vs Shingo Wake (25-5-2, 17)

Back in November Tomoki Kameda claimed the WBC "interim" Super Bantamweight title, he's expected to face "regular" champion Rey Vargas in 2019, however there is some talk that bout may not be next for either man, with Vargas expected to face WBA champion Daniel Roman. If that happens it could open the door for Kameda to defend the interim title before facing Vargas. There's one man who has been very public about fighting him, and that's Shingo Wake, who has publicly called Kameda out, a number of times.

If this All Japanese Super Bantamweight clash was made it would pit two skilled fighters against each other in a mouth watering bout that could end up deciding the #1 Japanese fighter in the division, though

Ryosuke Iwasa

and Yukinori Oguni could also involve themselves in that argument. It would however have to wait until late Spring given that Wake will be fighting on January 19th and would need time to prepare for Kameda, who doesn't seem to have been excited about facing Wake in the past.

Vic Saludar (18-3, 10) Vs Masataka Taniguchi (11-2, 7)

Filipino fighter Vic Saludar travelled to Japan earlier this year to rip the WBO Minimumweight title from the hands of

Ryuya Yamanaka

, and sadly retired Yamanaka in the process. A return to Japan to defend the title against Masataka Taniguchi would be a potential FOTY candidate with Saludar and Taniguchi both being heavy handed fighters, with solid boxing skills, a good amateur pedigree and exciting, free flowing attacking styles. It's rare to get two solid punchers up against each other at 105lbs and this bout would give us just that.

This bout had been rumoured for New Year's Eve but didn't come off, it could however end up taking place in 2019, with Taniguchi having won the WBO Asia Pacific title since the bout was first rumoured. This could be put on a bumper card in the Golden Week and would make for a great supporting world title bout.

Angel Acosta (19-1, 19) Vs Jonathan Taconing (28-3-1, 22)

It's hard to say what the best bout possible to make at Light Flyweight really is, with a number of match ups that could end up being FOTY contenders featuring many of the top fighters in the division. Not only are there a lot of fantastic fighters at 108lbs but there are a lot that stylistically match up for great fights. One such fight would see WBO world champion Angel Acosta taking on Filipino slugger Jonathan Taconing, who would be getting his third world title fight. This wouldn't be a mega skilled bout, but would be ultra exciting, with both being heavy handed, tough, and having solid stamina.

On paper this is a real possibility, given that Taconing is ranked #2 by the WBO, though Acosta is pencilled in to make a mandatory defense against

Ryuji Hara

in Spring. If the bout takes place in Summer 2019 then we'd be ecstatic and looking forward to some real unbridled violence. This really would be something special, though either man could be replace with Felix Alvarado, Carlos Canizales,

Hiroto Kyoguchi

or Christian Araneta and we'd still get a very special bout!
Powered by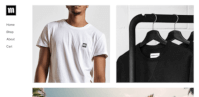 Create your own unique website with customizable templates.