The Watanabe Gym is currently a thriving environment in Japan, with a number of notable names, including

Hiroto Kyoguchi

, Ryoichi Taguchi, Ryuichi Funai,

Masataka Taniguchi

, Nihito Arakawa and Shin Ono, among them. It's a gym that has began snapping up young promising talent who are looking to turn professional, and not only signing but also fast tracking them, something that has made the gym really attractive to talented youngsters.

One of the many youngsters to sign up with the gym in recent years is

Ginjiro Shigeoka

(1-0, 1) [

重岡銀次朗]

, a fighter who had a sensational amateur career before turning professional with Watanabe last year, and instantly making a brilliant impression on the professional scene.

Ginjiro began his combat sport career as a kid who took up Karate in Kumamoto, though followed his older brother into boxing. As an amateur Ginjiro went 56-1 (17), with his only loss being a loss to his brother in a local tournament bout, where their father threw the towel in just seconds into the bout rather than see his two kids fight each other.

With his excellent amateur pedigree Shigeoka had the opportunity to pick his gym, and left Kumamoto, where the boxing scene is rather limited, to sign with Watanabe in Tokyo. His amateur background also saw him earning a B Class license in his pro-test, allowing him to begin his career fighting in 6 round bouts.

On his debut, in September 2018, the then 18 year old faced off with the Sanchai Yotboon of Thailand. Yotboon had a record of 4-0 (4), but looked like a very limited novice as Shigeoka immediately put him on the backfoot and dominated him. The Thai was able to survive into round 3 but was dropped twice in the round with the referee halting the bout after the second knockdown.

Whilst Yotboon was certainly not an amazing opponent for Shigeoka the actual performance from the Japanese teenager was sensational. He looked sharp with everything he did, his punches were crips, his movement was swift, his power looked scary, his defense was impressive, and his ability to apply pressure was amazing.

Since his debut word has come out from the Watanabe gym about the youngster impressing the more well known fighters at the gym and it seems clear that he's being viewed as their next star. He's young but already having more established fighters raving about his ability. He has been holding his own with much more well known fighters, and impressing regularly in sparring sessions.

News recently broke that Shigeoka's next bout would be in February, with a date yet to be announced, before a bout in Kumamoto in April. He's made it clear that he's targeting Japanese ranked fighters for this year and clear has his eye on getting a Japanese title fight sooner, rather than later.

One of the new series we want to look at for 2019 is the "Introducing" series, where we try and shine a light on a new fighter, who perhaps hasn't had much exposure in the West, and sometimes not much in the East either. These aren't supposed to be lengthy biopics but a quick overview of a fighter that we'd like to out on your radar. They will also be put on youtube, as voice overs only to begin with.

The first fighter to be covered in this series will be a prodigy signed to the world famous Teiken Gym in Tokyo, in fact it's someone who will almost certainly be among the future faces for the gym as they look to rebuild following the recent retirements and losses of some of their biggest name fighters.

The gym that was, until recently, the major one in Japan right now has no world champions and is really looking to acquire top amateur talent to rebuild their ranks. Among those amateur standouts is

Mikito Nakano

(1-0, 1) [中野幹士], a talented southpaw looking to make his name in, or around, the Featherweight division.

Prior to turning professional last year Nakano had been a true amateur standout for Japan. He had gone 68-9 (48), winning a number of national titles and competed internationally at the Asian Students Championships and the President's Cup. His amateur credentials may not be on par with a

Naoya Inoue

or a

Kosei Tanaka

, but they were strong and he had impressed in competitions time and time again. He had been a name on the radar of most professional gyms and in 2018 decided the time was right to go pro.

He would make his professional debut last October, though missed out on live TV exposure due to other programming. Despite his debut not being shown live, we did get the chance to see the bout soon afterwards, as G+ showed the contest on tape delay. On his debut he defeated Thai visitor Thanawat Yancharoen at the Korakuen Hall, and looked razor sharp, aggressive and talented. He was the instant eye grabbing fighter than

Ginjiro Shigeoka

was, but you could see some of the things he was doing weren't typically in the arsenal of a debutant. The way he moved, the way he knew where he had to be and how he could control Thanawat with his feet were really impressive.

Since making his debut there hasn't been too much fuss about Nakano, though we do now know that he will be back in the ring on February 2nd as part of the live G+ broadcast of the Dyanmic Glove card. He will be one of the supporting bouts for Kenichi Ogawa's ring return against Roldan Aldea. Sadly his opponent hasn't been named for that bout, but we're not expecting anyone too testing for Nakano at this early stage in his career.
Powered by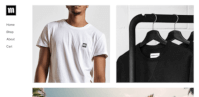 Create your own unique website with customizable templates.