Satoshi Shimizu
The Japanese amateur scene is a brilliant one. Whilst many international fight fans will point out the country lacks regular winners at the Olympic games and World Amateur championships few can argue with the fact that top Japanese amateur fighters are very "pro-ready" when they lose the vest and begin fighting for pay. That's why fighters like
Naoya Inoue
and
Kosei Tanaka
have been able to be fast tracked without needing to win major international honours. With that in mind when Japanese fighters do achieve major things in big global amateur competitions they are worth taking a real interest in.
At the 2012 Olympics there was two Japanese fighters who managed to take home silverware. One of those was Middleweight gold medal winner
Ryota Murata
, who has since claimed the WBA "regular" Middleweight title and despite not looking sensational at times is very unlucky not to have an unbeaten record. The other is
Satoshi Shimizu
(6-0, 6), who won bronze in the Bantamweight division ending a 44 year drought for Japanese boxing at the Olympics, and has since turned professional under the guidance of the
Ohashi gym
, and is now dubbed the "Diamond Left" due to the devastating power in his left hand.
As an amateur Shimizu did a lot more than just claiming an Olympic bronze medal, he was actually a 2-time Olympian, with well over 100 amateur wins, and numerous competition wins of the domestic scene, becoming a 3-weight domestic. Although his actual record is disputed, it's reported to be either 135-25 (65) or 150-20 (70), it's clear that he was a very talented and very hard hitting amateur.
After impressing at the 2012 Olympics, beating Isaac Dogboe early in the competition and getting to the semi-final before losing to eventual gold medal winner Luke Campbell, the plan had been for Shimizu to go to the 2016 Olympics as well. That plan however was shattered as Daisuke Narimatsu ended up qualifying for the Rio games at the expenses of Shimizu.
---
Having missed out on a third successive Olympics Shimzu began to look into turning professional and signed his professional contract with the Ohahsi gym in July 2016. He would take part in his pro-test bout later that month, sharing the ring with former multi-time world title challenger Satoshi Hosono. That pro-test bout saw Shimizu impressing, looking sharp, skilled, fast, strong and freakishly sized for a Featherweight.

In September 2016 Shimizu made his professional debut, taking on Korean Boxing Commission (KBC) Featherweight champion In Kyoo Lee. On paper it seemed a good test for Shimizu, given it was his debut, but the bout was a 1-sided affair with Lee being dropped in the opening round, the second round, the fourth round and finally closing the show with a knockout out in the fifth round. Despite the win, and the dominant style of it, the performance of Shimizu left people with a lot of questions as he style wasn't really refined and didn't show the years of amateur pedigree he had. It was more a wild, open and loopy style, yet it did get results.

Just 3 months after his debut Shimizu returned to the ring and took on Filipino Carlo Demecillo, who had given Higashi Amagasa some problems a few months earlier. On paper it was a really good step up for Shimizu and an opportunity to show a more refined style. Instead however he looked just as unorthodox and wild as he had on debut, but scored a third round KO of Demecillo, landing a perfectly timed southpaw right hook to drop Demecillo for the count.

In 2017 Shimizu stopped domestic foe Takuya Yamamoto inside a round before taking a huge step up in class to take on OPBF Featherweight champion Sa Myung Noh. The Korean had won the title had won the title in June when he scored a remarkable come-from behind victory over Ryo Takenaka but against Shimizu he was battered and stopped in 5 rounds. It was again a less than technically brilliant performance by Shimizu, not helped by Noh looking to smother Shimizu's work, but another effective one with Shimizu showing surprisingly good work on the inside for such a freakishly tall and rangy fighter.

In his first defense of the OPBF title Shimzu stopped Filipino challenger Eduardo Mancito in the 7th round, whilst leading 60-51 on all 3 cards and being in total control he then followed that up with his second defense, stopping Kyung Min Kwon in 8 rounds. In both of those wins Shimizu began to answer questions about his stamina, and despite still being wild his range and southpaw stance seemed to make unorthodox wildness very effective.

Although not a very tidy boxer, or even a specifically sharp and fluid fight, Shimizu has naturally heavy hands, his unorthodox style is going to be a nightmare for opponents to read as is his incredible size and reach.

At the age of 32 Shimizu can't afford to wait too much longer for a world title fight, but with a world ranking already, after just 6 fights, it's clear he and his team don't intend to waste time and he could well find himself fighting for a world title fight in 2019. To win a world title he would have to tighten up defensively, but it's hard to rule out a world title for one of the most successful Japanese amateurs of all time.

(Image courtesy of boxmob.jp)

Powered by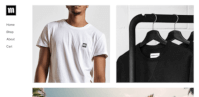 Create your own unique website with customizable templates.