Valentine Hosokawa
Japanese boxing has a lot of unheralded fighters who have achieved things domestically but lack in terms of international recognition. Whilst that can be understandable sometimes it's a bit unfair, to both the fighters and the fans. It can mean the fighter doesn't get the attention they deserve and it means fans can end up missing out on some thrilling action and some of the best wars taking place in the sport.

One such over-looked fighter is Japanese Light Welterweight champion Valentine Hosokawa (23-6-3, 10), who has been in some amazing fights through his 32 fight career. The end might be nigh for the Kadoebi fighter, who at the age of 37 is probably heading towards the end of his career, but for now he is one of the most under-rated and most exciting fighters currently fighting in the Land of the Rising Sun.

Hosokawa didn't set off to become a boxer, instead it was Karate and then MMA that had his attention, with the hope of competing in PRIDE or K-1. He would however end up going to the Miyata Gym, and would become hooked on boxing from there. That was despite some troubling moments in his first sparring session which saw the youngster becoming gassed after around 30 seconds. At the Miyata gym it seemed like Hosokawa instantly fell in love with boxing.

In 2006, at the age of 25, Hosokawa made his professional debut, fighting just above the Featherweight limit. On debut he would fight to a 4 round draw with Yoshinori Kanzaki, with the judges struggling to split the two men. Just 2 months later he would return to the ring, this time as a Lightweight, and score a lighting quick victory, stopping Kosuke Kobayashi in just 14 seconds. Hosokawa would follow up his first win with two more, taking decisions over Tatsunari Yasuda and Akihiro Ito, to move to 3-0-1 (1).

Sadly in 2007 Hosokawa would lose his unbeaten status as future world title challenger Akihiro Kondo took a 4 round decision over Hosokawa. The loss was a set back but it only seemed to spur Hosokawa on and in 2008 he had a stellar, and busy, year going 4-0-2 (2) whilst claiming the All Japan Lightweight Rookie of the year. Through the year he would defeat Spicy Matsushita, fight to a 5 round draw with Koichi Aso and defeat Hideaki Ura in the All Japan final to make it clear that he was a fighter to follow, with his momentum and confidence both growing rapidly.

In 2009 Hosokawa build on his success from the previous year and went 3-0 (2) whilst moving in to 8 round contests. With those wins Hosokawa advanced his record to 10-1-3 (5) going into 2010, sadly however he would suffer his second loss in February that year when Kuninobu Shimamura took a razor thin split decision over Hosokawa. That bout, over 6 rounds, lead to Hosokawa flirting with the Light Welterweight division, scoring a win over Daichi Sakoda at 140lbs in May, before dropping back to Lightweight and picking up 2 more wins.
---
Having flirted with Light Welterweight in 2010, before moving back down, Hosokawa moved up for good in 2012 and began his campaign at the weight, fill time, by scoring a trio of stoppage wins over limited Thai novices. Those wins were more about getting used to the weight than anything else.

After the 3 wins over Thai foes Hosokawa got his first title fight, challenging hard hitting Japanese Light Welterweight champion Shinya Iwabuchi in February 2013. The bout was an exciting one, with both forced to eat some huge shots. Sadly for Hosokawa however the power of Iwabuchi was too much for him, and in round 8 he was dropped hard, although he beat the count a follow up forced the referee to step in and save him. Despite the loss, he impressed with his heart, work rate and desire and just 6 months later he would get his second shot at a title, travelling to Seoul to challenger OPBF champion

Min Wook Kim

. Sadly Hosokawa would suffer another stoppage, losing in 11 rounds to the hard hitting Korean in a brilliant tear up. Hosokawa was down in round 2 before gritting his teeth and fighting back until round 11, when he was stopped by the referee with both of his eyes badly swollen and the fight beaten out of him.

With back to back defeats in title fights the 32 year old Hosokawa could have thrown in the towel and retired. Amazingly however he has used those losses to develop his career in to what it's become.

Hosokawa would return to the ring 10 months after the loss to Kim and defeat Toshihiko Adachi. The win over Adachi was followed by solid domestic wins over Takeshi Goda, Jumbo Oda Nobunaga Shoten Petagine and Cristiano Aoqui.

Those wins had put Hosokawa on the verge of a second Japanese title fight, but in April 2016 he would suffer an upset decision loss to Noriaki Sato. That could have cost Hosokawa dearly but instead he was offered a shot at Japanese champion

Hiroki Okada

. Okada, at the time, was 13-0 and had defended the title 5 times. Although a talented champion with heavy hands Okada was starting to look bored at domestic level. The boredom from Okada again showed it's self against Hosokawa, who looked to out work, out battle and out fight Okada in what was a much, much more competitive bout than the score cards suggested. Despite working incredibly hard through the 10 round bout Hosokawa would lose 99-91 and 98-92, twice, in a bout that seemed very close.

Following back to back loses to Sato and Okada and with the clock ticking it seemed unlikely Hosokawa would get his hands on a title. In fact going in to 2017 it could well have been his final year where it not for a sensational win in December over Koichi Aso, a man he had previously drawn with, to finally claim the Japanese Light Welterweight title. The two men put on a war for the fans at the Korakuen Hall, with Hosokawa taking a razor thin decision over Aso, with scores of 96-95 and 95-94, twice, to claim the title.

Hosokawa made his first defense of the Japanese title this past May, when he over-came Vladimir Baez in a 7 round war. The two men traded knockdowns in round 4 before Hosokawa wore Baez down and forced a stoppage against the hard hitting Dominican born Japanese based mandatory challenger.

Although Hosokawa isn't massively well known outside of Japan his battles with the likes of Baez, Okada, Iwabuchi and Kim were all thrilling action packed contests and all seemed to show that, even with losses on his record, Hosokawa was an action fighter. At the age of 37 he still has unquestionable hunger and desire, with mind blowing stamina and the ability to fight at an incredible tempo from the first bell to the last. There are defensive flaws, and he's certainly not a big puncher, but he's a very hard fighter to beat and is someone who has long deserved a lot more attention than he's got.

At the moment Hosokawa's next bout hasn't been announced, but it's almost certainly going to be another action packed bout and something that every fight fan should look forward to. Seeing Hosokawa fight is a real pleasure and we should enjoy every chance we get before he hangs them up.

(Image courtesy of boxmob.jp)
Powered by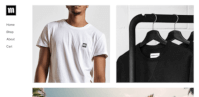 Create your own unique website with customizable templates.