March is always an interesting month in Asian boxing, as bouts across the globe began to ramp up, after a relatively quiet start to the year. The month this year is packed with bouts right across the continent, including a lot of promising prospects.

March 2nd-

Kazuto Takesako

(10-0, 10) Vs Shuji Kato (10-1-1, 6) -

Tokyo, Japan

The first major bout in March will see unbeaten Japanese Middleweight champion Kazuto Takesako defending his belt against mandatory challenger Shuji Kato. The bout is expected to be another KO win for the champion, but the champion is certainly not unbeatable and Kato comes into this bout full of confidence following an upset win over former champion Hikaru Nishida.

Takuma Takahashi (2-0, 2) Vs Jonel Dapidran (10-3, 6) -

Tokyo, Japan

Touted and unbeaten prospect Takuma Takahasi made his debut last year, and has scored back to back early wins against visitors. Now he takes a step up in class going up against Filipino opponent Jonel Dapidran. Dapidran was beaten in 3 rounds last October, by Rikuto Adachi, but we're expecting a better performance form him here. It's also worth noting that this will be Takahashi's first 8 round bout.

Masahiro Suzuki (1-0, 1) Vs Kelvin Tenorio (4-4, 2)-

Tokyo, Japan

We were incredibly impressed by Masahiro Suzuki on his debut, showing all the touches of a future star, and we're really excited to see him return to the ring here as he takes on Filipino foe Kelvin Tenorio. We suspect this will be easier for Suzuki than his debut, which came against a very dangerous foe, but he's certainly not being matched softly at this early stage.

Jin Minamide (2-0, 2) Vs Marjun Pantilgan (18-7, 14) -

Tokyo, Japan




Unbeaten Celes Kobayashi managed fighter Jin Minamide has fought for just over 3 minutes as a professional, taking out two experienced Filipino's already. Now he'll be taking a major step up in class to take on Marjun Pantilgan, who has been brought over to Japan a couple of times and tested very good prospects. Pntilgan is tough and will come to win, making this a very risky bout for Minamide at this stage in his career.

March 5th-

Charly Suarez (1-0, 1) Vs Justin Cabarles (4-0, 2) -

Davao del Norte, Philippines




We travel over to the Philippines for the next notable bout, as former Olympian Charly Suarez goes for his first title. The 2016 Olympian will be up against fellow unbeaten Justin Carbarles in a bout for the MinProBA Lightweight title. It's hard to imagine Suarez losing, but he will need to be fast tracked after this bout if he's to make the most of his talent, as he is already the wrong side of 30.

March 8th-

Denver Cuello (36-5-6, 24) Vs Jack Amisa (21-45-2, 14) -

Philippines




Former world title challenger Denver Cuello has been out of the ring for well over 3 years but returns this month to take on Indonesian journeyman Jack Amisa. Cuello was once seen as a potential star of the Minimumweight division, and had huge support from Filipino fans due to his hard hitting style, but injuries destroyed a number of his prime years. It's unclear what he has left, but it is great to see him return, and give the sport one last chance.

Sonny Boy Jaro (44-14-5, 31) Vs Frans Damur Palue (15-21-3, 10) -

Philippines




Cuello isn't the only Filipino veteran in action today, as former WBC Flyweight champion Sonny Boy Jaro returns to the ring for his 64th professional bout. Jaro has been a professional since 2001 and faced a real who's who, so Indonesian journeyman Frans Damur Palue will not pose much of a threat. At the age of 36 however we do wonder how much longer Jaro has left in the tank.

Robert Paradero (17-0, 11) Vs Wilfredo Mendez (11-1, 4) - Trujillo Alto, Puerto Rico




The on again off again match up between Filipino Robert Paradero and Puerto Rican Wilfredo Mendez is pencilled in again here, in what will be a WBO Inter-Continental Minimumweight title bout. This bout was supposed to take place in December, being arranged for, then re-arranged for the month, so we'd not be shocked to see this being cancelled, but it is a very good match up and hopefully does take place this time around.

March 9th-

Dmitry Bivol (15-0, 11) vs Joe Smith Jr (24-2, 20) -

Verona, USA




Kyrgyzstan born Russian Dmitry Bivol will be making his next defense of the WBA Light Heavyweight title as he takes on big punching American Joe Smith Jr in what should be a very exciting contest. Bivol is the much more rounded fighter, but Smith is tough, heavy handed, and has proven to be very dangerous at the fringe world level. This should be a clear win for Bivol, but he won't be able to get cocky against someone who hits as hard as Smith does.

---

The Celes Gym isn't a particularly well known one, in fact other than

Ryosuke Iwasa

we would be pretty surprised if Western fans recognised anyone else from the gym. Despite that it is pretty popular and the gym Chairman, Celes Kobayashi, is a notable figure in Japanese boxing. He is a former world champion, and someone who regularly shows up on

G+

broadcasts, where he does commentary.

Whilst the Celes isn't too well known it does have a really exciting prospect rising through the ranks,

Jin Minamide

(2-0, 2) [南出仁]. To date he has only had 2 cameo appearances, but has looked destructive in both and is obviously a fighter that Celes have very big plans for.

As an amateur Minamide ran up a respectable 43-22 (15) record. That record lead to him turning professional as a B class fighter, meaning he started his career fighting in 6 round bouts rather than the 4 rounders that we typically see for novices.

Minamide made his debut back in June of 2018, when he faced Indonesian foe Anthony Holt. On paper this looked like a good test for Minamide, given that Holt was 5-3-1 (3), but instead Minamide made things look too easy, a he applied intelligent pressure, and landed a brutal straight left to the body to drop Hold in the first minute. Holt recovered to his feet but was dropped by a left hand to the head just moments later. A third knockdown followed as Minamide cornered his man and unloaded on the Indonesian, with the referee stopping the bout as soon as Holt dropped to the canvas.

Despite needing less than a round to score his debut win Minamide would be out of the ring until November, when he returned with dyed hair and a cocky swagger to take on Filipino foe Conrado Tanamor. Tanamor was 10-2 (4) and showed some ambition in the first 30 seconds. Sadly he was quickly put on the foot after that and ambitious start and would be dropped a little more than a minute into the bout. From then on Tanamor looked beaten and would be dropped again soon afterwards, taking the 10 count in the neutral corner.

Although Minamide has only had around just over 3 minutes of in ring action as a professional he has looked powerful, destructive and exciting. The 23 year old southpaw looks like a real prospect and a the potential face of the Celes gym. However his competition hasn't looked like they really wanted to be in the ring with him, they looked like they were hit and didn't like it before looking for a way out. It's going to take a durable and skilled opponent for us to really know what Minamide has in the locker, and too see if he has the skills to go with his power. If he does then, he's going to be a real threat and a major prospect.

Minamide will be back in the ring on March 2nd, when he face Marjun Pantilgan and hopefully he'll fit 3 or 4 fights into 2019 en route to taking a huge step towards getting into the title mix. We're also hoping he faces significantly better opposition than he's had so far.
Powered by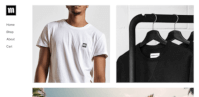 Create your own unique website with customizable templates.