Shingo Wake

When we talk about under-rated Japanese fighters few really talk about OPBF Super Bantamweight champion
Shingo Wake
(20-5-2, 12) [
和氣 慎吾]
who we really like and view as a potential future world champion.
The reason, we think, that so few fight fans talk about Wake is the fact he's got a few losses and draws on his record. Unfortunately for Wake fans, especially outside of Japan, view those losses as an indictment of his skills, potential and class as a fighter. For Wake however those losses were part of his development and part of what makes him who he is.
Wake was spotted as youngster by a scout from Koguchi Gym, the gym that still looks after him, and it seemed clear to the scout that Wake had what was needed to reach heady heights in this sport. Sure there was an unpolished look to his boxing though it was obvious that he had the potential to reach title level.

Aged just 19 Wake made his professional debut in 2006 and needed just 24 seconds to defeat Shinnosuke Sato, who had never previously been stopped. Although successful on debut in a very short bout Wake was unfortunately forced to wait 6 months for his second professional contest. His wait was worth it as he took a step up in class and took care of Masatsugu Iida in the second round of a scheduled 4 round contest.



Having waited 6 months between his first and second contests Wake's turn around for fight 3 was very quick, taking just weeks to return and defeat
Kenta Kozeki via a decision to move his record to an impressive 3-0 (2). Sadly after the perfect start things went down hill quickly for Wake who lost his next fight, dropping a decision to
Yuki Kubo
, then drew to Ken Jiro before losing again, this time to
Shoken Horahira
. Within a year Wake had gone from 3-0 (2) to 3-2-1 (2) and it appeared his early promise wasn't going to be fully realised.
Wake eventually returned to winning ways in October 2008 as he took a step down in class and defeated the limited
Hideto Oishi
via a 4 round decision. This victory served as a confidence builder and within a year Wake had resurrected his career moving to 6-2-1 (3), sadly though the revival was short lived with Wake dropping a decision in November 2009 to
Yasutaka Ishimoto.
At the time the loss to Ishimoto seemed somewhat disappointing for Wake. Ishimoto himself was just 12-5 entering the bout and a relative unknown himself. Since then though, Ishimoto has been a sensation advancing his record to a solid 23-6 (6) and scoring one of 2013's biggest upsets, decisioning former world champion Wilfredo Vazquez Jr. The loss for Wake, on reflection, doesn't actually look that bad any more.
---
Wake could have given up after the loss to Ishimoto. His record, 6-3-1 (3) at the time was that of a man not going far in the sport. He had talent but there was serious question marks as to whether or not he could make the most of his skills. Unfortunately it took a long time for him to answer those questions.

It seemed, in 2010 and 2011, that Wake had started to fulfill his potential. He scored a nice run of 4 more victories, including 2 by T/KO, to move to 10-3-1 (6) though when he stepped up a level, to take on the then unbeaten

Coach Hiroto

, things fell apart and Wake was held to his second professional draw.

The draw with Hiroto was followed by a disappointing 7 month break from the ring. Unfortunately that break didn't help Wake who returned in a loss to

Takafumi Nakajima

. The loss to Nakajima was doubly painful. Not only was it a very close contest but Nakajima himself got a Japanese title shot just months later, due in part, to the victory over Wake.

Aged 24 at that point Wake was no longer a youngster learning his trade. He was now an adult with 16 professional bouts on his record, which at the time read 10-4-2 (5), it seemed that it was now time for Wake to sink or swim, there was no way he was going to be able to pick up more losses before stepping up a level and he seemed to know it.

In Wake's first bout following the loss to Nakajima he defeated Japanese based Filipino Jonathan Baat, a former

Interim WBO Oriental Bantamweight champion. Baat, at the time, was on an excellent run of 16 fights unbeaten (15-0-1) and was unbeaten since dropping a decision in 2007 to Kohei Oba, who won the Japanese Bantamweight title in his next fight. Wake however saw his performance clicking and he took a hard fought 8 round decision.

Having secured his most impressive win up to that point Wake kept the momentum going with a decision over

Takuya Yamaguchi

. It now seemed that Wake was finally realising how to make the most of his tools.

Having advanced his record to 12-4-2 (5) Wake was given a major opportunity to take on the then unbeaten

Yukinori Oguni

. Oguni, then the OPBF Super Bantamweight champion, was viewed by many as a future world champion and with wins over Roli Gasca and Masaaki Serie he had rightfully earned world rankings. Oguni however was no match for

Wake who finally showed just how good he was as he dominated Oguni with speed, movement and razor like sharpness from both hands

. Oguni, who was dropped in round 2, was retired by his corner after the 10th round in what was considered a major upset and a result that saw Wake becoming the new OPBF champion.

Whilst Wake's victory over Oguni was a "shock" it was really a matter of Wake finally realising how good he was. His talent had always been there but it seemed that issues were costing him in fights that he should have won. With his confidence growing and body maturing Wake however was finally reaching the potential that had seen him scouted so many years earlier.

With the OPBF title around his waist Wake went from strength to strength and recorded 5 defenses of the title. They included wins over the likes of Korean "Hitman"

Jaesung Lee, who was stopped in the 10th round

by the Japanese sharp shooter and Japan's

Jhunriel Ramonal, who was stopped in 3 rounds

. In fact all 5 of Wake's OPBF title defenses came by stoppage.

After those defenses he hand in the OPBF title to focus on a world title and got himself

an IBF world title eliminator against Mike Tawatchai

, which saw Wake dominate the Thai en route to a very wide and clear decision. Having won that he secured a world title bout, but was forced to wait whilst the then champion, Carl Frampton, fought in a unification bout Scott Quigg. Whilst waiting Wake stayed busy

with a bout against Waldo Sabu of Indonesia

, with that one ended with a Wake stoppage.

In 2016 Wake finally got his world title fight,

facing the monstrously heavy handed Jonathan Guzman

for the vacant IBF Super Bantamweight title. That bout saw Wake suffer several early knockdowns before fighting back hard and putting Guzman under some pressure before suffering an 11th round TKO loss in a bout that saw Wake give his all and come out with an increased fan base given the heart and guts he showed after having been cut and looking beaten in the 5th round. The loss saw him suffer several serious injuries that required surgery but he does appear set coming back and continuing his dream of becoming a world champion.

The video below, thanks to QuadrupleEndBag, shows Wake's career

defining victory over Oguni, the fight that really put him on on the boxing map.

(Image above courtesy of http://www.koguchi-gym.com/)
Powered by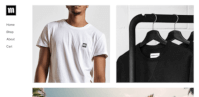 Create your own unique website with customizable templates.