Jonathan Taconing
We have often received comments suggesting that we are very biased towards coverage of Japanese boxing. Whilst we will openly admit that we do feature Japanese boxing more predominantly than the other countries in Asia that is usually because the Japanese boxing scene is the easiest to follow out of all the Asian countries.

If Japan is the easiest then we dare say the second easiest is the Filipino scene which is arguably the second biggest boxing country in Asia, in terms of top fighters. The Filipino scene of extends far beyond the big names at the top such as Manny Pacquiao and Nonito Donaire and one of our favourite fighters in Asia is actually a little known Filipino called Jonathan Taconing (22-3-1, 18) who is one of the most exciting, hardest hitting and most promising fighters in Asia. Sadly however Taconing is also one of the sports most over-looked fighters and one of the men despite being a former world title challenger and the current OPBF Light Flyweight champion.

Taconing first began boxing aged 14 and was fought in around 30 amateur bouts. A lot of those, whilst technically amateur contests, saw Taconing paid around $12 for 3 rounds work at siesta events. Although he was being technically paid for those contests he didn't consider turning professional until after Manny Pacquiao defeated Fahsan 3K Battery in December 2004. At the time Taconing was heading towards his 18th birthday.
---
Just over 2 years after seeing Pacquiao defeat Fahsan, the then 19 year old Taconing left for Manila where he linked up with Johnny Elorde who took him the young fighter under his wing and has guided his career ever since.

It was under Elorde that Taconing debuted in February 2007 scoring an opening round stoppage over

Tinglot Perez

. Although the referee was quick to step in it was clear that there was something about Taconing, something exciting, powerful and raw. He was unrefined but he was very exciting with a serious sense of aggression.

Just 6 months after his debut Taconing scored his second professional victory stopping the debuting

Robert Talape

, also in the first round. The bout once showed off Taconing's naturally aggressive nature in the ring and he dropped Talape 3 times forcing the referee to stop the bout after just 166 seconds.

Taconing went on to extend his winning run to 4 fights with only

Jay-ar Bincolado

managing to hear the final bell against the very exciting Taconing. Unfortunately for Taconing a lack of experience cost him in fight #5 as he suffered a split decision loss to

Joe Galamition

. From what we understand the bout was decided due to a point deduction from Taconing who used the loss to fire him up. It wasn't so much a set back as a driving force for him to improve, and improve he did.

Following his first loss Taconing bounced back with a trio of victories, including a stoppage over Bincolado, a bizarre TKO victory over Esmalben Bujas and an impressive 8 round decision over

Rey Sumapig

. Sadly Taconing's record would be marked up again just a fight later after an unfortunate clash of heads saw him needing to settle for a 3rd round technical draw with Edwin Picardal. This draw left Taconing with an 8-1-1 (6) record.

Despite the disappointment of the technical draw Taconing was quickly back in to the ring and just 3 months later he returned to stop

Quilber Cailing

inside a round.

Sadly the victory over Cailing was Taconing's last for a while and it was over 9 months later before he returned to the ring. The wait was worth it however and when he returned he stopped

Warlito Parrenas

in 6 rounds to claim the WBC International Light Flyweight title and with it a WBC ranking.

Within 15 months of winning his WBC international title Taconing had defended it twice beating Thai pair

Lookdiaw Tor Buamas

and

Ngaoprajan Chuwatana

. Those wins slowly opened the door for Taconingto get a WBC Light Flyweight world title fight. Unfortunately for the Filipino he had to travel to Thailand for the opportunity and battle against Thai veteran

Kompayak Porpramook

.

As we all know challenging for a world title in Thailand is more difficult than fighting for a world title anywhere else on the planet. The Thai conditions are hellish with the fights taking place in the middle of the day, temperatures are often an issue for visiting fighters and it's generally not a nice place to fight anyway. Things were even more difficult for Taconing who appeared to have all of the officials against him. Taconing appeared to be bossing the bout with his aggression and really took the fight to Porpramook. Unfortunately a cut to Porpramook, ruled to have been from a clash of heads, took the fight to the scorecards in round 5 with the judges favouring Porpramook for a majority decision. Fighting on foreign soil a fighter can expect a little bit of suspect judging but the fact one judge had it 50-45 to Porpramook was nothing short of disgusting.

After the loss to Porpramook and the controversy surrounding it Taconing's team appealed to the WBC for an immediate rematch though were turned down with with the WBC instead allowing Porpramook to fight Adrian Hernandez, who he had beaten for the title. It was unfortunately for Taconing though he acted with grace and accepted the WBC's decision, thanking them for the opportunity whilst also admitting that he didn't accept the loss.

Rather than dwell on the setback Taconing refocussed and over the following 19 months took his frustrations out on a series of Thai opponents who were all stopped. It seemed like Taconing was wanting to just rip through Thai fighters as if he was blaming them for the controversy that had denied him the WBC Light Flyweight title.

Thankfully, for the sake of Thai Light Flyweights, Taconing's focus altered. No longer was he intent on ripping apart the Thai boxing scene, instead he wanted to win titles and that's exactly what he did back in March as

he stopped fellow Filipino Vergilio Silvano in 11 rounds

in one of the most over-looked bouts of the year. The contest, for the OPBF Light Flyweight title, had a bit of everything and was really one of the best fights of the year. In the end however Silvano simply got worn down in a bout that some are described as "the best bout in the Philippines in years".

Since the win over Silvano we've seen Taconing score a further trio of stoppages. One of them was a complete mismatch against Thailand's

Jaipetch Chaiyonggym

whilst another saw him defeating

Oscar Raknafa

. The third was a break out

win over former world champion Ramon Garcia Hirales

in Mexico with Taconing stopping Garcia in the 10th round of a bout that saw him legitimising his claim as being on of the sports most over-looked fighters. We've also seen him recording a single defense of the OPBF title, winning a real slugfest with

Jomar Fajardo

last September.

Sadly his most recent bout saw Taconing on the road again, as he travelled to Mexico, for

a long awaited WBC title shot against the under-rated Ganigan Lopez

. The bout wasn't an all out war that some expected but was a thoroughly engaging match up. Sadly for Taconing however he did come up short with the Mexican veteran just having a bit too much ring craft for the Filipino brawler who found himself being out boxed a lot in a bout that is likely to help Taconing improve rather than send him away in too much distress over his future.

Aged 29 Taconing really is a fighter in his prime and although he has only had the sole world title opportunity his efforts haven't been ignored and he is currently ranked in the top 15 by all 4 major title bodies. We're hoping he can get another title fight by the end of 2015 and although he'd not be favoured against the likes of Donnie Nietes we genuinely think he'd give every other fighter at 108lbs a very hard night. He's aggressive, powerful, rough, tough and very determined. With his mentality and style Taconing is a nightmare to fight and we understand no one wanting to fight him, but we do feel he deserves another chance sooner rather than later, especially considering the way his one chance at a world title ended.

(Image courtesy of: Fighthype.com

Video below, of Taconing's controversial bout with Porpramook, courtesy of:

thairec

)
Powered by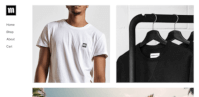 Create your own unique website with customizable templates.