Kento Hatanaka
The Japanese scene has a lot of exciting prospects making a name for themselves as they rise through the ranks. A lot of those have pressure on them following successful amateur careers and the expectations of them to build on the foundations they developed in the unpaid ranks. For
Kento Hatanaka
(6-0, 6) [
畑中建人]
however it's not just his amateur pedigree that has put expectations on his shoulders but also his surname, a name he shares with former WBC Super Bantamweight champion Kiyoshi Hatanaka, Kento's father.
The elder Hatanaka, born in 1967, made his professional debut on his 17th birthday back in 1984. As a fighter Kiyoshi had a 25 fight career, starting in 1984 and ending in 1991. During his career he would claim the Japanese Super Flyweight title, defeating Tadashi Maruo in 1987, challenge Gilberto Roman for the WBC Super Flyweight title then move up, eventually beating Pedro Decima for the WBC Super Bantamweight title in 1991. Sadly though he would lose the belt in his first defense before retiring.
Since retiring Kiyoshi has set up the Hatanaka gym, which currently manages and promotes a number of fighters, including his young son and former 2-weight world champion
Kosei Tanaka
.
Born in 1998 Kento Hatanaka missed his father's entire fighting career but took to the sport like a duck to water and amassed a 32-10 (5) record in the amateurs. Whilst that doesn't sound amazing he had competed in a number of high school tournaments and looked like a natural in the ring. He was still a kid, but showed glimpses of real class.
In 2016 the youngster, then only 18, ended his amateur career and made his professional debut, faking on Takaaki Murakami on November 27th 2016 at the Aioi Hall in Kariya. His debut came exactly 32 years after his father's and like his father he debuted in a 4 rounder which saw him score an opening round victory. Although the win didn't get the 18 year old Hatanaka too much attention it was the perfect debut, taking out an opponent quickly and impressively.
---
Just over a month after his debut Kento Hatanaka would return to the ring, fighting on December 31st 2016. This time things were more important with the bout coming on the under-card of Kosei Tanaka's WBO world title bout against Moises Fuentes. Once again Hatanaka impression, stopping Yukihiro Asahara in 2 rounds.

Hatanaka would again fight on a Kosei Tanaka under-card on May 20th 2017, when he took on Thai visitor Khenchanthuek Sithsaithong, in a scheduled 6 rounder, on the under-card of Tanaka's bout against Angel Acosta. Hatanaka would have this bout streamed online, courtesy of CBC, and would again impress as he stopped the Thai in 3 rounds, the same amount of time it would take Koki Eto when Eto fought Khenchanthuek the following September.

Another Thai would follow in September, with Hatanaka facing Phosisong Chanauppatham in another scheduled 6 rounder. Hatanaka would continue his trend of going a round longer as he went 4 with Phosisong before scoring a 4th round TKO over the Thai, who at the time of writing hasn't fought since.

Hatanaka would unfortunate take 6 months away from the ring before returning in March 2018 for his most significant bout to date. The then 4-0 (4) youngster dropped down to Flyweight and faced domestic tough guy Kenta Matsui. Going in to the bout Matsui had only been stopped once, by Tetsuya Hisada, and had heard the bell whilst facing the likes of Reiya Konishi, in a Japanese title fight, Riku Kano, Seito Ogido and Jun Takigawa. Hatanaka however had no intention of going the distance and despite having Matsui survive into round 5 the bout was stopped, with Matsui's face a swollen and bloodied mess.

For a fighter with just 5 fights at the time Hatanaka was getting a lot of attention and returned to the ring less than 2 months after his career best win. He moved back up to Super Flyweight and stopped Thai foe Piched Chianawa, also known as Jaipetch Chaiyonggym, in 3 rounds. This was a mismatch but was a chance for Hatanaka to shine on a show in a new area, with the bout taking place in Shizuoka.

At the moment it's unclear when Hatanaka will be back in action, but it's likely he will be stepping up in class when he does fight again and he'll likely be looking to improve his Japanese ranking, which is #12 at Flyweight at the time of writing.

Dubbed the "Prince" Hatanaka is a an exciting young boxer-puncher. There is holes in his defense, as one would expected with a 20 year who has only had 6 professional bouts, but his offense is fantastic, he's sharp, heavy handed and aggressive. His finishing instincts are are top notch and he has very under-rated body shots, which look like they will be a key part of his style when he begins to take on bigger and better tests. We also suspect that when he faces bigger tests he will also tighten up his defenses.

(Image courtesy of boxmob.jp)
Powered by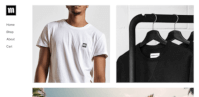 Create your own unique website with customizable templates.