Tugstsogt Nyambayar
Mongolia isn't a place that we typically think of as a country that develops great boxing talent. Despite that is has created a former world champion,
Lakva Sim
, a number of medal winners in major amateur competitions and some insanely tough fighters, like Choi Tseveenpurev. At the moment they are also responsible for one of the top prospects in world boxing,
Tugstsogt Nyambayar
(10-0, 9) [Нямбаярын Тогсцогт]. A man who impressed in the amateur ranks and looks to be on the fast track as a professional fighter.
As mentioned above it was in the amateurs that Nyambayar first made his mark on the boxing world. He would begin fighting at 8 years old and would rise through the domestic ranks, winning 5 domestic titles on the Mongolian amateur scene. The first of those came in 2009, in the Flyweight division, before claiming the Bantamweight titles in 2011, 2013 and 2014, adding a second Flyweight title in 2012. The one year missing from Nyamabar during that run was 2010, when he came second, losing a very close bout with Iderkhuu Enkhjargal who had competed at the 2009 World Amateur Championship.
Of course winning domestic amateur titles is impressive, it's not outstanding. For Nyamabar those domestic titles were just part of his amateur achievements, with the Mongolian impressing on the global scene with fantastic performances on the international scene. Among his international achievements was a bronze medal at the 2009 Asian Games, losing in the semi-final to Nanao Singh of India, when he was just a teenager. That same year he would also go on to win a silver medal at the 2009 Championships in Milan, losing to Puerto Rican McWilliams Arroyo in the semi-final.
More international silverware would fall Nyambayar's way in 2012 when he came second at the London Olympics, defeating the hotly tipped Misha Aloyan along the way before losing in the final to Cuban great Robeisy Ramirez in a very competitive final.
Sadly for all the success Nyambayar had in the amateurs he also had some very disappointing tournaments. He would be eliminated from the 2013 World Championships at the first hurdle, losing a split decision to his Azeri opponent. He was also eliminated in his first bout at the 2010 Asian games in Guangzhao and would only reach the quarter-final stage of the 2010 World Junior Championships, a real disappointment given what he'd done the previous year in Milan.
As well as his amateur exploits Nyambayar would compete in the WSB, World Series Boxing, and gain some valuable "pro-style" experience. In the WSB he would win a number of bouts, whilst competing for the Baku Fires team.
Having fought in a reported 279 amateur bouts, going 245-34, Nyambayar decided that he would turn professional in 2015. He would sign up with Al Haymon as his advisor with the world renowned Joe Goosen acting as his trainer. The plan was to have him put on a fast track to the top, using his amateur experience and not wasting too much time taking on stay busy opponents. He made it clear that he didn't want to have 25-30 fights to prepare for a world title, but instead wanted to be tested and developed against live opponents/
---
Nyamabay would make his professional debut on March 13th 2015, fighting as a Super Bantamweight. Despite his desire to not face soft touches he was matched very easily to begin with, and blasted out Gabriel Braxton, then 2-8, in just 130 seconds. The following month Nyambayar would score another opening round win, taking out Manuel Rubalcava in 98 seconds.

Having taken no time at all to rip through his first two professional opponents his handlers seemed comfortable in stepping their man up and put him in with the experienced Arturo Badillo in August 2015. Badillo, a former world title challenger at Light Flyweight, wasn't a particularly tough opponent,m having been stopped in 6 of his 7 previous losses, but was a step up with noted power. Sadly for Badillo he too was unable to cope with the power and pressure of Nyambayar, who forced the Mexican to retire at the end of the 3rd round. Stopping Badillo wasn't too impressive, but he had managed to it quicker than notable fighters like Rodrigo Guerrero, who had take 8 rounds, and Arthur Villanueva, who needed 4 rounds to get the job done.

To finish 2015 Nyambayar would fit in another fight, on December 3rd, and would manage to see off Pedro Melo in 2 rounds. This was a result that was, again, quite notable. Melo, another Mexican, was typically a tougher opponent than Badilo and had only been stopped a handful of times during his career, going the distance with the likes of Carlos Carlson and Nikolai Potapov, yet he couldn't handle the power of the Mongolian fighter.

Having fit 4 fights into 2015 it seemed like Nyambayar would be kept active through 2016. Sadly though he would just fight 3 times, though each fight was against a better and better opponent. His first bout of the year saw him take on the teak tough Juan Ruiz, who at the time was 24-20 but had never been stopped. Ruiz, who had almost accepted his place as a tough journeyman, had gone the distance with a who's who including Bernabe Concepcion, Gary Russel Jr and Oscar Valdez. He had also scored major wins through his long career against Cristobal Cruz and Wayne McCullough. Yet he failed to come out for round 5 against Nyambayar.

Next for the Mongolian was a blow out win against Rafael Vazquez, who lasted 84 seconds, before Nyambayar broke down German Meraz, another highly experienced veteran, like Diaz, who was known for taking good fighters the distance. Meraz would himself retire in his corner at the end of round 5, having earned his pay day and taken a real beating for it. Sadly with only 3 fights during the year it felt like some of the moment had been lost form Nyambayar's rise through the ranks, though he had moved to 8-0 (8) and had started to create a bit more of a buzz.

The Mongolian managed to get a couple of real tests in 2017 as he faced a pair of Filipino fighters. The first of those was Jhon Gemino, a real gutsy Filipino fighter who had shared the ring with the likes of Daniel Rosas and Juan Carlos Sanchez Jr. Gemino would force Nyambayar to go deeper into a fight than he'd ever been, but in the end the power of Nyambayar's would be too much and Gemino would be stopped in round 10. By that point Gemino had been down 4 times, and was a mile down on the score-cards.

The second Filipino that Nyambayar fought in 2017 would be the then 19-0 Harmonito Dela Torre. The Mongolian was coming into the bout after almost 9 months out of the ring. In round 2 he suffered his first professional knockdown, with Dela Torre catching him clean with a huge right hand towards the end of round 2. Despite the knockdown Nyambayar would recover to his feet and win the bout, though would have to go the distance for the first time, and 8 round unanimous decision win.

So far in 2018 Nyambayar has fought just a single bout, facing off with former 2-weight interim world champion Oscar Escandon. For a second fight running Nyambayar would be dropped, being put down from a looping right hand whilst off balance in round 1. That was pretty much the only hiccup for Nyambayar who would recover his senses before destroying Escandon through rounds 2 and 3, dropping him a total of 4 times before the referee stopped the contest.

As a fighter Nyambayar is a very hard hitting, combination throwing boxer-puncher who has eye catching speed naturally heavy hands and a very fun to watch style. Sadly he can be seen turning off at times, and needs to work a little bit on tightening up on his defense and balance. Despite the knockdowns against him it never seemed like he was actually hurt, and that was despite the shot from Dela Torre being a genuine bomb. It's obvious that he's wanting bigger tests, and will get them, but unfortunately his lack of activity is becoming an issue. After 4 fights in 2015 he has only had 6 fights since the start of 2016. Whilst he was injured for some of that time it's still frustrating and we're really hoping to see him kick on sooner rather than later. He's a special talent, and at just 26 he's still young, but to see him win a world title in the next year or two would be a huge boost for Mongolian boxing, and helped potentially draw some of their top amateurs to the professional ranks.

(Image courtesy of Premier Boxing Champions)


Powered by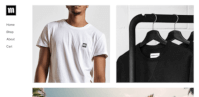 Create your own unique website with customizable templates.