OnNovember 19th fight fans in Gifu get the next Yokozeki Soul Fighters show. The card will be headlined by local hopeful Ruito Saeki, who faces off with Thai Bantamweight champion Rungniran Korat Sport School. The card isn't a big one, but we do rather like the poster for the show, and it does seem to be a card focused on building the next generation of fighters from Gifu, which is always a good thing.

To end the crazy month of April Japanese fight fans in Gifu will get to see local hopeful Genki Hanai return to action, his first fight since being stopped late last year by Tatsuya Fukuhara. Hanai is understandably the focal point of the poster,but the poster does show a lot of other stuff going on and is a busy poster, despite having a clear focus.

One of the Japanese shows this coming Saturdays will see Yokozeki putting their star prospect, Genki Hanai, in the ring in what is likely to be his final bout before a title bout.

The poster for the show features 3 fighters, including Hanai, as well as the details regarding the show. It's a simple poster and an effective one even if it's not likely to sell to a wider audience than just the local fans in Gifu.
Powered by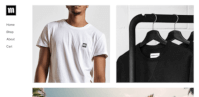 Create your own unique website with customizable templates.