There isn't much action this coming Friday but there are a number of Asian prospects in action.

Alberta, Canada

The most notable of those prospects is the very talented and very exciting Canadian based Kazakh

Sadriddin Akhmedov

(3-0, 3), who takes a massive step up in class to take on

Bruno Leonardo Romay

(21-5, 18). The 20 year old Akhmedov, who is fighting out of Quebec, was a sensational amateur at youth level and already appears to be on the fast track in the professional ranks, thats despite only making his debut this past April. Whilst this is a big step up it does seem like Akhmedov's team are confident and his next bout is pencilled in for October. Argentinian 30 year old Romay is heavy handed and tough, and should pose a very serious threat to Akhmedov. Romay has only been stopped once in 26 bouts, and that was all the way back in his 4th bout, since then he has faced mostly limited opposition, but was able to go 10 rounds with Zhankosh Turarov last September.

Chelyabinsk, Russia

As well as Akhmedov's fight in Canada there will also be a couple of bouts of note in Russia.

For us the most interesting bout will see

Akzhol Sulaimanbek Uulu

(11-0, 5) take on

Mirzhan Zhaxylykov

(10-3, 4). Uulu, originally from Kyrgyzstan though now based in Russia, has been slowly stepping up the quality of his opposition though was pushed all the way last time out by Leonardo Padilla which perhaps showed his team that he needs a step backwards. Kazakh foe Zhaxylykov hasn't fought in almost 18 months, and was stopped in his last 2 bouts, so he shouldn't serve as much of a test for Uulu.

A more promising Kazakh on thus card will be

Stanislav Kalitskiy

(4-0, 3). Sadly however he hasn't had his opponent for the card announced at the time of writing.

Busan, South Korea

In Asia it's self there will be a low key card in Busan, featuring a couple of title fights.

One of those title fights will see former OPBF title challenger

Jin Wook Lim

(10-5-5, 3) take on Filipino visitor

Jess Rhey Waminal

(11-2-1, 6) in a bout for the vacant WBA Asia Bantamweight title. Both men have come up short against their most notable opponents, with Lim losing to the likes of Shohei Kawashima and Shun Kubo whilst Waminal has lost to Ben Mananquil and Carlo Demecillo, however they should make for a very interesting match up together.

The second title bout will see big punching Middleweight hopeful

Sung Jae Jo

(6-0, 5) take on

Jong Min Bang

(3-7-1) in a bout for the vacant Korean Middleweight title. The 23 year old Jo has shown promise and has been moved relatively well for a Korean domestic level fighter, and should be strongly favoured here. Unfortunately Bang has been stopped in his last 3, and should pose no real threat to the rising youngster.

Another bout on this card will see 31 year old

Tae San Kil

(5-0, 3) battle against Thai visitor

Chaiwat Mueanphong

(4-2, 2) in a bout scheduled for 6 rounds. It's hard to see anything but a win for the unbeaten man, though hopefully this will open doors to more meaningful bouts in the near future.

California, USA

The real show of note for us this weekend comes from Carson California in what is arguably the best card of the last few years. It's not stacked with 50-50 bouts, though two bouts could well fit into that category, but it is stacked with talent with potentially the top 5 fighters at Super Flyweight all in action with a trio of bouts that have a logical reason to be on the same show. This is a card which has had thought behind it, and promises so much. It's one of those rare card where if one bout turns out to be a disappointment, for example an early technical draw, there is still enough for the card to be remembered fondly.

The main event of the card is a rematch of one of the best fights of the year, as Thailand's

Srisaket Sor Rungvisai (43-4-1, 29) takes on Nicaraguan great Roman Gonzalez (46-1, 38)

. Their first bout saw Srisaket drop Gonzalez in the first round en route to a close, and disputed, decision over the previously unbeaten Gonzlez. Srisaket will be looking to repeat the victory and make the first defence of his second reign of the WBC Super Flyweight title. Gonzalez will be seeking revenge for his first, and only, loss and looking to reclaim the title that he lost to the Thai back in March.

A second world title fight on this card will see Japanese sensation

Naoya Inoue (13-0, 11) defending the WBO Super Flyweight title against Antonio Nieves (17-1-2, 9)

, in what is Inoue's US debut. The extremely talented Japanese youngster is viewed by many as one of the best natural talents in the sport, and will know that this is his chance to show the world just how good he is in front of an audience of fans from around the globe. Although the huge under-dog Nieves is coming into the bout confident, and knows that a win here really puts him on the boxing map. The challenger is a bit of an unknown, and this opportunity is huge, but it's a huge step up in class for him.

Interestingly a former Gonzalez foe is part of the under-card here, with

Brian Viloria

(37-5-0-2, 22) taking on

Miguel Cartagena

(15-3-1, 6), who is known in Asian circles for his win over Jobert Alvarez and his nasty technical draw with Toshiyuki Igarashi, from this past April. The 25 year old American is tough, aggressive and could be a genuine handful for the 36 year old Viloria, who has fought just once since his October 2015 loss to Gonzalez. At his best Viloria would be a huge favourite, but this bout could be extremely tough for the veteran.

Also on this card will be the unbeaten

Nick Frese

(5-0, 5), who faces

Nam Phan

(3-2-1, 2). Dutch born Thai based Frese will be fighting outside of Asia for the first time and will be hoping to show his skills, and pick up another quick win. The unbeaten man us pencilled in to fight again in October and has been ultra busy this year, but has also been destructive racking up a combined 10 rounds from his 5 bouts. Nam Phan, who is an American based American, hasn't fought in will over a year and is 10 years removed from his last win, but the bout really is supposed to just showcase Frese.

As well as the bouts mentioned the card will feature an all-Mexican bout, back at Super Flyweight, as

Juan Francisco Estrada

(35-2, 25) takes on

Carlos Cuadras

(36-1-1, 27), with the winner set to become the mandatory for the Srisaket Vs Gonzalez winner.

Astana, Kazakhstan

A second notable show packed with Asian fighters comes in Central Asian country Kazakhstan,where we get a number of notable and unbeaten Kazakh's in action, against opponents who look very solid on paper.

The main event of the card will see the world ranked

Kanat Islam

(24-0, 19) take on

Brandon Cook

(18-0, 11) in a really mouth watering match up. The unbeaten 32 year old Islam is slowly edging towards a world title fight, and is regarded as one of the notable Kazakh's in the professional ranks so far, but his career has been a slow burning and he's been a professional for close to 5 years with out yet really making a big splash. Aged 31 Cook has also been a bit of a slow burner as a professional, though his win in January against Steven Butler did get him some international attention, due to a post fight incident which saw Cook being hit with an item thrown at him. This really is a must win for both, and who ever loses will find it very hard to rebuild at this stage.

Another good looking bout towards the top of the card will see the very promising

Zhankosh Turarov

(21-0, 15) battle with Argentinian puncher

Bruno Leonardo Romay

(21-4, 18). Although less well known than Islam we have got high hopes for Turarov, who is 26 and has shown real flashes of being a genuine prospect. Romay will be hoping to make the most of his power, but this is a big step up for the South American, who's fighting in Asia for the first time.

Arguably the most notable prospect on this card is also the least experienced, as a professional. That's former amateur star

Zhanibek Alimkhanuly

(1-0, 1), who looks to impress in his second bout as he takes on

Carmelito De Jesus

(18-5, 15). We saw Alimkhanuly really shine in the amateurs, winning World and Asian championship gold in 2013 and reach the quarter finals of the 2016 Olympics. On his professional debut the Kazakh destroyed Milton Nunez and we're expecting a similar performance here. De Jesus, from Brazil, has scored wins on the road before, stopping Italian Stefano Castellucci, and will be there hunting the upset but he'll likely have little success against the Kazakh sensation.

Another notable prospect is

Nursultan Zhanabayev

(2-0, 1), who made his debut last year in China and has already competed in a pair of 10 rounders. His upcoming bout will see him take on the heavy handed Brazilian

Alex Sandro Duarte

(13-1-1, 10). Although Duarte has a nice record on paper he has lost to his most notable foe to date, and we expect another set back for him here.

Other hopefuls on this card include

Ali Akhmedov

(8-0, 6), who was last seen stopping the unbeaten Curtis Hill Jr, battling against

Justin Thomas

(18-2, 7), and

Aidos Yerbossynuly

(6-0, 5), who's fighting for the first time since going the distance with Devin Butcher, who will look to shine against the more experienced Jonathan

Geronimo Barbadillo

(17-4-1, 14).

Cotabato del Sur, Philippines

In the Philippines we have a pretty notable show.

One of the most notable bouts on the show will see

Ben Mananquil

(14-1-2, 3) battle against

Jess Rhey Wamina

l (11-1-1, 6) in a bout between talented and once beaten fighters., looking to claim the interim OPBF Bantamweight title. Of the two men Mananquil is the more proven man, and he's unlucky not to have a stoppage win over Kwanpichit OnsongchaiGym to go along with his wins over Mateo Handig and Glenn Porras. Although less well known Waminal can't be over-looked and has scored notable wins over Joe Tejones and Gerpaul Valero. This isn't going to be a true OPBF title level fight, but the reality is that it is still a brilliant match up, with both fighters looking to go in there and prove they are the better fighter.

A less exciting looking bout will see veterans collide as

Eden Sonsona

(36-7-2, 13) takes on

Jaime Barcelona

(39-61-1, 10). The talented Sonsona is an upset minded fighter, as we saw in 2015 when he stopped Adrian Estrella in 2 rounds, but will be the favourite here against a man who really is just a journeyman, but a damned tough one who has only been stopped 5 times in 101 bouts. Although Sonsona will be the favourite it is worth noting that he only just took a narrow decision over Barcelona last December, and this could be another hotly contested bout, despite the hugely different looking records.

A really good match up on this card will see unbeaten Filipino prospect

Jade Bornea

(8-0, 5) taking on once beaten Thai

Kongfah CP Freshmart

(19-1, 11) in a mouth watering match up for the IBF Youth Super Flyweight title. The Filipino prospect was an amateur stand out before turning professional in 2014. He's tipped to go a long way but this is a big step up in class for the 22 year old Pinoy. For Kongfah this will be his most significant fight since he faced a then unknown

Daigo Higa

back in 2015, when Higa stopped the Thai in a 7 round thriller! This could be a coming out party for Bornea or a chance for Kongfah to climb back up the rankings, a great match up!

In a mismatch worthy of noting we'll see the world class

Randy Petalcorin

(26-2-1, 19) take on veteran

Jetly Purisima

(21-23-4, 6). The bout shouldn't be competitive,with Petalcorin being better than Purisima in every way, but it does give the talented "Razor" a chance to shake some ring rust after more than 6 months of inactivity. Petalcorin is a natural talent and should be fighting at world level so hopefully his team will move him in that direction next year, rather than keep him in there with horribly over-matched opponents, like Purisima.

There will also be two promising novice prospects on this card in low key bouts. One of those is

Mark Antonio

(2-0, 2), who will look to keep his stoppage run alive as he takes on

Michael Padayag

(3-8-1) in what should be a straight forward win and

Dave Apolinario

(2-0, 1), who will be strongly favoured to over-come

Rudy Salaton

(0-1).

---

Negros Occidental, Philippines
This coming Wednesday there will be a small profile show in the Philippines.

The main event of the card will be a 10 rounder that pits Jess Rhey Waminal (10-1-1, 6) against the highly experienced, and very streaky, Gerpaul Valero (21-18-4, 15). Coming in to this Waminal is on a nice run, having won his last 4 bouts, but they haven't come against fighters as heavy handed, or as experienced as Valero. On paper Valero is a journeyman, however since the start of 2011 he has gone 20-5-1 (15) and is certainly not as bad as his record suggests. This could be a very interesting match up.

In a supporting bout Lorenz Ladrada (4-0, 2) will risk his unbeaten record against Lenmar Presillas (2-4, 1). The 19 year old Ladrada will be looking to keep his run going, and he should manage that given that Presillas has lost his last 4 bouts in a row and is more than a year removed from his last win.
Powered by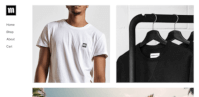 Create your own unique website with customizable templates.