There's not much Asian action this coming Friday, as we all begin the count down to a truly incredible December. Whilst there isn't a lot there is some action worthy of note in both Singapore and the Philippines.

Singapore, Singapore


In Singapore fans will see unbeaten local hopeful

Hamzah Farouk

(6-0, 4) fight for his first title, as he takes on experienced Indonesian

Isack Junior

(25-9-3, 8) for the vacant WBC Asian Boxing Council Continental Super Featherweight title. The unbeaten Farouk debuted last year and has stepped up gradually, through his first 6 bouts, though this is a massive step up from his previous competition. Junior on the other hand has fallen a long way short from early expectations, after a 22-1-2 (8) start to professional boxing. With 8 losses in his last 10 we can't really see what Juniour has to offer Farouk, mentally or physically.

Another unbeaten on this card is

Abdelelah Karroum

(3-0, 3), who takes on Indonesian journeyman

Hardian Siregar

(6-20, 2). Not too much is known of Karroum, who only debuted this past Fabruary, but the Singaporean based French is looking destructive, and has needed just 4 rounds to stop his first 3 opponents

Laguna, Philippines

As well as the show in Singapore there will also be action in the Philippines, with a small card in Laguna.

The main event of the card will see 22 year old

Robert Onggocan

(10-4, 6) look to build some career momentum, after 3 close losses in his last 4 bouts. The talented Onggocan has been matched hard and, as a result, got a misleading record that doesn't show how good he is. Given how impressed we've been by Onggocan we suspect he has the potential to compete at OPBF level in the future, if he doesn't get disillusioned with the sport. In the opposite corner to Onggocan will be 24 year old

Jason Buenaobra

(6-3-3, 3), who will come into this fight with a lot of ambition of his own, and could well end up making things very interesting. Although Buenaobra has suffered 3 losses of his own he is currently on a 4 fight unbeaten run.

A supporting bout will see former OPBF Super Bantamweight title challenger

Jhunriel Ramonal

(14-8-4, 7), who was stopped in 3 rounds by

Shingo Wake

back in 2013, end a 4 year break from the ring to take on the unbeaten

Jenel Lausa

(7-0, 4). Ramonal was a decent fighter back in his pomp, at least domestically, but with a 2-4-3 record in his last 9 bouts and a 4 year break we do wonder what he has left to offer. The unbeaten 30 year old Lausa, is also returning to the ring after a break, having been away for more than 2 years himself. Sadly for Lausa his break left him unable to build on a very good win over Jon Jon Estrada, and we're hoping he'll be wanting to make up for lost time.

Another unbeaten fighter on this card is the fast rising

Kristian Hernandez

(4-0, 4), who only debuted back in May but is already trying to record his 5th professional win. The heavy handed Hernandez is still in the formative years of his career, but is stepping up here, to take on veteran

Prell Tupas

(10-35-5, 2). Tupas, at his best, could have posed some questions for Hernandez, but sadly Tupas has lost his last 4, 3 by stoppage, and now looks to have little use in the sport, other than to pad records. We suspect Tupas fails to make it beyond round 5 here.

Singapore, Singapore

Attention turns to Singapore this coming Friday, as Golden Gloves Asia put on a pretty notable card, featuring some promising local talent.

The headline bout from the card will see the unbeaten

Muhamad Ridhwan

(10-0, 7) continue his rise through the ranks as he takes on Indonesian veteran

Rivo Rengkung

(36-25-6, 14). On paper this is a step backwards for Ridhwan, given he beat Jeson Umbal back in April, but he's keep busy ahead of a scheduled September bout against Mike Tawatchai. The 34 year old Rengkung, fighting in his 68th bout, has been stopped in his last 2 bouts and will be expected to come up short again here, though may find a way to survive to the final bell.

Another unbeaten local who seems to be taking a step back as he stays busy is

Hamzah Farouk

(5-0, 3), who takes on

Ramly Pasaribu

(6-12, 1). Given that Farouk has beaten a couple of better fighters this year this bout does seem disappointing, but the 29 year old is staying busy with this being his third bout of the year and we suspect his team will look to move him up a level before the end of 2018. As for Pasaribu he has won his last 2 bouts, but has been stopped in all 6 of his bouts outside of Indonesia.

Another local worthy of note is

Abdelelah Karroum

(2-0, 2), who steps up in class to face

Benny Tamaela

(4-8, 1). The local has blown out his first 2 opponents inside a round and will be hoping to continue his destructive run here. On paper this is a step up, however Tamaela has been stopped in 6 of his 8 losses, and is unlikely to survive Karroum's power for the scheduled 6 rounds.

Compostela Valley, Philippines

Also on Friday will be a small Filipino card.

In one of the notable bouts fans will see

Aries Buenavidez

(10-2, 6) put his 6 fight winning run on the line as he goes up against

Arnold Garde

(8-6-3, 3). The in form Buenavidez has stopped 5 of his last 6 and has been stepping up in class recently, going from novices to notable domestic veterans, but this does look like another step up for the 22 year old. As for Garde he is a decent test on the domestic level, but he has gone 1-3-1 in his last 5, suffering stoppage losses to

Jonathan Taconing

and Rey Loreto in his last 2 bouts. Garde could be a good test for Buenvidez, but if the last two bouts have taken their toll on him he may well become the next stoppage victim for the twice beaten prospect.

Another prospect expecting to pick up a win is the unbeaten

Joel Lino

(9-0-1, 3), who faces off against domestic journeyman

Bonjun Loperez

(10-9-1, 5). The 23 year old Lino has recently shown a belief in his power, stopping his last 2 foes, and this could well be a third stoppage win in a row given that Loperez has been stopped in 6 of his 9 losses. Loperez has got some power of his own, but it's unlikely he'll pose too muchg of a threat for the unbeaten youngster.

Also on this card will be

Ronnie Baldonado

(10-1-1, 7), who looks to bounce back from his March loss to

Kosei Tanaka

, as he takes on

Ramel Antaran

(3-9-1). This really should be a mismatch in favour of Baldonado, though we can't complain too much at the 22 year old having an easy fight given the damage he had taken at the hands of Tanaka, who stopped him after 9 relative one-sided rounds. Antaran was stopped himself last time out, inside a round by Orlie Silvestre,and we are expecting him to be stopped again here by the talented Baldonado.
Powered by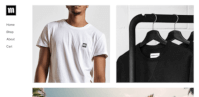 Create your own unique website with customizable templates.